Tonight in Downtown Roanoke, you might notice the top of Wells Fargo Tower lit up with pink, green, purple and blue. We are shining a light on important but uncommon diseases in recognition of Rare Disease Day, which occurs annually on the last day of February.
Scientific advances have identified more than 7,000 rare diseases. Each one affects less than 200,000 patients, but cumulatively they affect almost 10% of Americans, or more than 30 million people.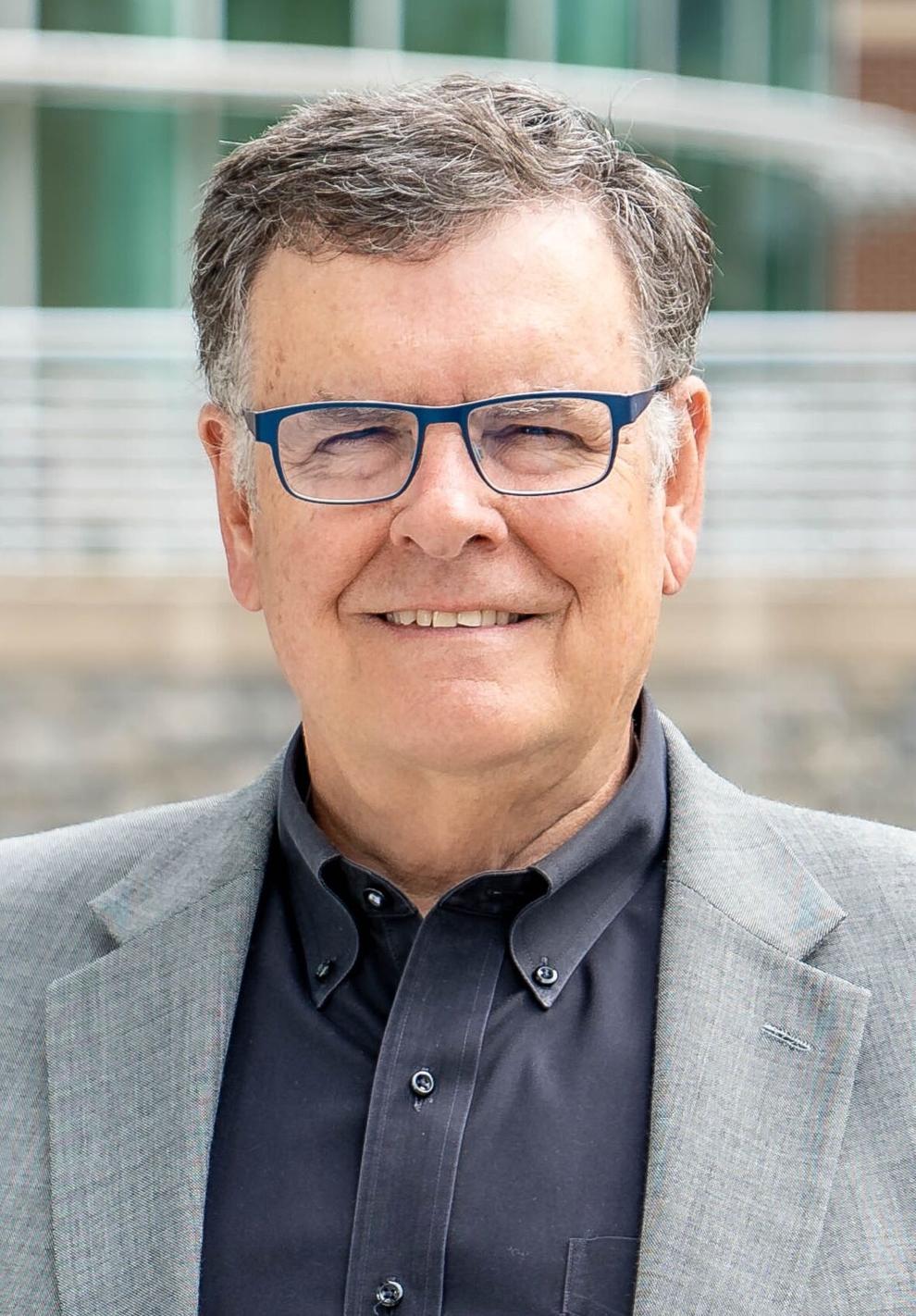 When the average family size of 3.1 is taken into account, overmore than 90 million Americans are directly impacted. There is an interesting dynamic at play in that the number of rare diseases increases as new ones are discovered, but it is also offset as the tools of modern genetics inform clinical observations that previously separated rare disease into a single consolidated disease.
Thus, rare diseases are a public health issue with wide-ranging effects on patients, families and health care systems. The pages of The Roanoke Times often share stories of such people. The challenges they face are often both inspiring and heartbreaking.
While scientists at the Fralin Biomedical Research Institute at VTC focus on several categories of leading health challenges in the United States, including brain disorders, heart disease, and cancer, in many cases, the individual disorders that fall in these categories are rare diseases.
The benefits of rare disease research stretch far beyond a few affected individuals and their families. Our institute takes a broad approach, coordinating efforts with scientists worldwide to better understand mechanisms of diseases. What we learn about a particular rare disease could provide insights into other, more common conditions.
For example, our teams are developing insights into rare pediatric brain cancers, such as diffuse intrinsic pontine glioma, that hold promise in understanding genetic mechanisms of other cancers. Brugada syndrome causes an abnormal electrical rhythm in the heart, which can lead to insights into other more common disorders that can cause heart attacks. DiGeorge syndrome, in which a small missing piece of genetic material can lead to swallowing disorders and intellectual disability in babies, provides insight into other developmental disabilities.
Less than 10% of rare diseases (fewer than 500) have Food and Drug Administration-approved treatments, and because the number of people affected by any one diagnosis is small, there is little economic incentive to invest the many millions of dollars needed for research and clinical trials required to develop effective and safe therapies. Insurance rarely covers experimental treatments.
Medical costs for patients with rare disease are three to five times higher than for more common illnesses, according to the National Institutes of Health. Moreover, families often must spend considerable time and resources to receive an accurate diagnosis for many rare diseases, often further limited by inadequate access to the necessary health care.
I have the privilege of serving on the Virginia Department of Health's Rare Disease Council, which advises the General Assembly and the governor on the needs of individuals with rare diseases. In this capacity, I am honored to be able to work with care providers, researchers, family members and program leaders to improve opportunities for prevention, treatment and provision of support services for individuals with rare diseases and their families.
On Rare Disease Day, we must ensure that patients and their families are not forgotten. They are us — we are them! We should commit to ensuring their access to health care, insurance, and other necessary services. We should commit to supporting those with rare disease, such as identifying challenges they face in delayed diagnosis or misdiagnosis, and in accessing medical specialists and therapists who can provide treatment. We should commit to funding research related to rare diseases and the development and application of new approaches to prevention, diagnostics and treatment.
When you look at Roanoke's skyline tonight, remember that one in 10 Virginians is facing a rare disease. Let's commit to ensuring they do not face it alone.