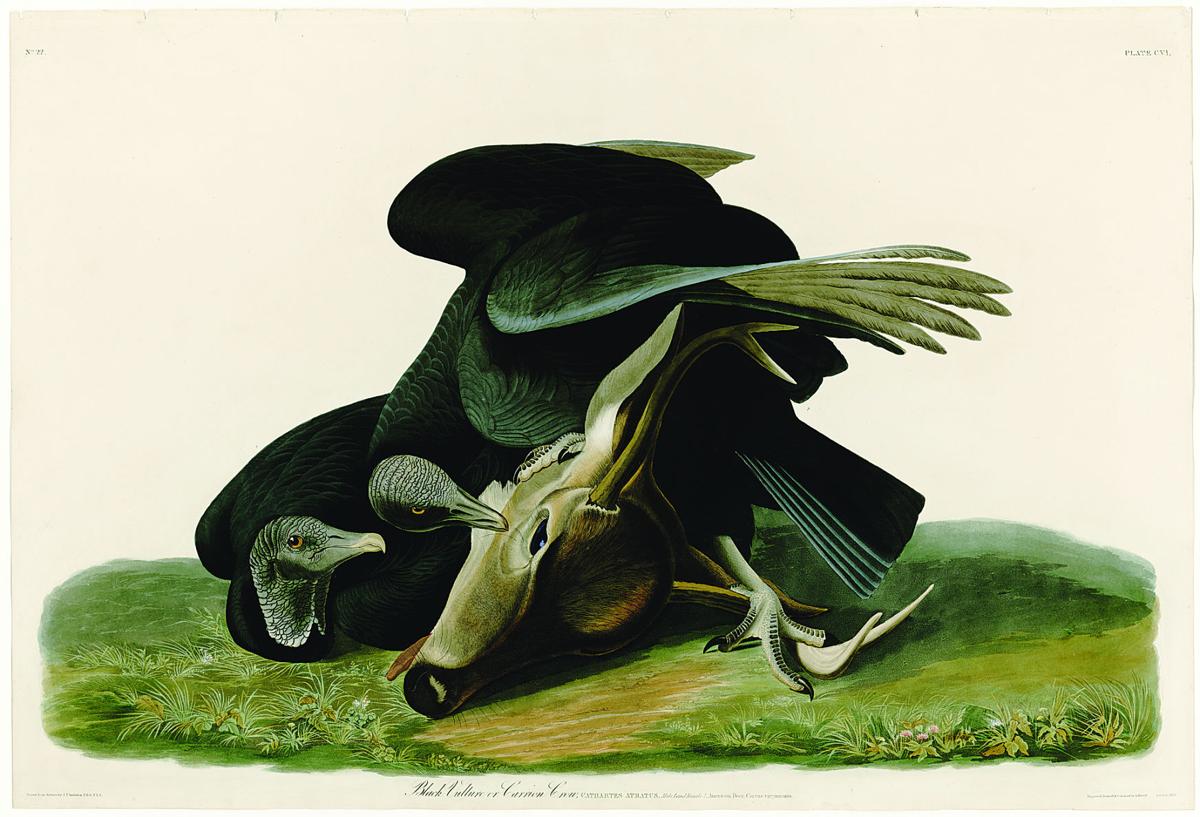 Condon is a naturalist and author/photographer who lives in Crozet.
State Senator Charles Carrico, R-Grayson County, introduced — and the General Assembly has passed the governor last week signed into law — a bill which places the black vulture alongside the coyote as an animal to be killed whenever it poses a danger to livestock. This will bring about a decline in the number of black vultures.
When vulture populations plummeted in South Asia, it led to a rise in infectious diseases and a proliferation of rats as a result of carcasses left to rot on the ground.
The role of vultures in our ecosystem is analogous to the role of the keystone in a building arch. Just as the arch cannot stand without the keystone in place, so the structure of the environment cannot stand without vultures.
You might think that turkey vultures could easily step into the role played by black vultures, but that's not so. Turkey vultures only feed upon recently killed organisms and that is why they have a sense of smell — it allows them to find animals soon after they die.
Black vultures, on the other hand, mostly recycle putrefying remains (which is why they don't have much sense of smell) that are so loaded with bacteria that feeding upon them would kill — not just sicken — most other kinds of animals, including humans.
The importance of this statement should not be overlooked. It tells us that disease would be widespread without the services of these particular birds.
Senator Carrico represents Southwest Virginia where black vulture complaints are common among some farmers. Although farmers paint the black vulture as a predator of newborn lambs and calves, it is not designed for hunting. As American architect Louis Sullivan wrote, "Form ever follows function, and this is the law [of nature]."
The black vulture has flat, weak feet and blunt talons that are not capable of grasping, which makes it clear that this animal's function is scavenging. If vultures are killing newborns, it's a sign that farmers have shirked their responsibilities.
First, the natural time of year for these mammals to give birth is late winter into spring, yet it is in the late fall and winter when you'll notice new calves and lambs in farmers' fields. Instead of breeding these animals so they follow the laws of nature, farmers bring soaking wet babies into a freezing world without protection from rain, snow, and wind.
Some of these young animals will succumb to the elements. Vultures will fly in to scavenge their remains, and as winter is a tough time of year for any wild animal to get enough food, the vultures are likely to hang around if they sense a continuing source of nutrition.
But there's more to this scenario than people realize. A farmer's field may include a tree or two, but for the most part, the land nowadays is unnaturally barren of shrubby growth. Indeed, that's the reason the populations of so many species, such as the Northern Bobwhite, have plummeted over the past decades.
Today's farmer creates wall-to-wall grassland, only taking into account the food requirement of his livestock. This kind of land management is a recent development that mirrors the growing gulf between humans and the natural world.
Because people are so removed from nature, farmers totally ignore the reality of raising livestock in the real world. They disregard the need for a "birthing room".
When a female is about to give birth, she leaves the herd (cattle) or flock (sheep) to try to find a safe place to shield her and her newborn from predators — a necessary action that you would expect farmers to understand just as well as the domestic animal does.
But like falling dominoes, one unnatural situation leads to another. A field devoid of cover leads to live births out in the open, where they can be easily seen by vultures — turning scavengers into predators.
Helpless as her young enter the world, the ewe or cow is unable to prevent watchful vultures from taking action as the young exit the birth canal. The birds have learned they can take advantage of this unnatural situation.
Farmers have a responsibility to take precautions to protect their animals and should thus be held accountable for deliberately placing their livestock into dangerous situations.
Please let your representatives know that Virginians should use their heads and not their weapons to raise their livestock.