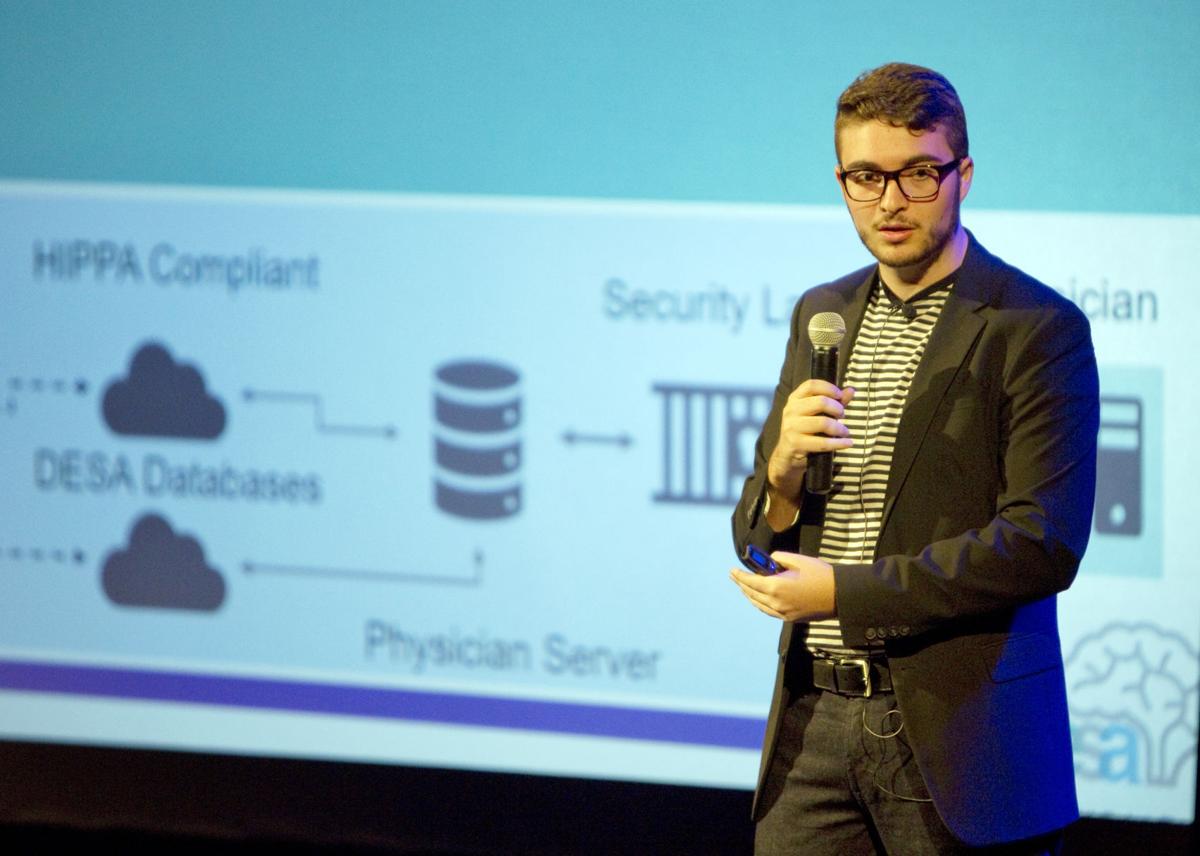 Feldmann is president of Skyline Capital Strategies LLC in Roanoke.
The Dec. 7 Roanoke Times business section ran a short article titled "Patents: China dominates Western economies." The article shared a report from the U.N.'s World Intellectual Property Organization ("WIPO") which revealed that China's 1.3 million patents filed in 2016 topped the combined filings of the U.S., Japan, Korea and Europe. China alone accounted for nearly 42 percent of the 3.1 million patents filed worldwide in 2016. This report should be a wakeup call to all Americans who want to see continued economic prosperity for our country.
Why should we care about intellectual property filings? Patents are a bellwether indicator of a country's ability to create new products and services with high value creation potentials. A strong argument can be made that the U.S.'s economic standing in the world is the direct result of "American ingenuity" and productivity. Where would the American economy be without the likes of individual inventors such as Alexander Graham Bell, Willis Carrier, Thomas Edison, Charles Goodyear, Henry Ford, Robert Fulton, Cyrus McCormick, Jonas Salk, and the Wright brothers, to name just a few?
Or the teams of inventors of more recent vintage who were responsible for the development Apple's products, 3D printing, self-driving cars and UAVs, wireless technologies, robots that perform surgery and weld cars, fiber optic products, the advent of the internet of things ("IoT"), and social networking?
The "innovation economy" is a phrase that has become mainstream in recent years. But actually, it is not a new concept. Economist Joseph Schumpeter argued in his book Capitalism, Socialism and Democracy, published in 1942, that the foundation of economic growth is directly correlated to the pace of technological innovation and entrepreneurship. However, it has taken decades for countries around the world to embrace this as a central economic planning principle. China certainly understands this concept and is accelerating its standing in the world of intellectual property research and development.
There is little doubt that innovation and entrepreneurial activity are key to our society's long-term economic well-being. And every area of our great country must assume responsibility for fostering an innovation ecosystem to ensure that America remains in the forefront of the world's economic stage. To this end, it is heartening to see what is happening in our region, which I define as the U.S. 460-corridor linking the major population centers in the New River Valley, Roanoke Valley and Lynchburg. Some examples:
• There are a rising number of entrepreneurship and innovation programs taking root in our higher education institutions and localities.
• Workforce development, starting with a stronger educational commitment to producing students with better foundations in math and science, is receiving more focus and attention.
• Collaborations between Virginia Tech and the Carilion Health System are bearing fruit through the creation of VTCRI and the Virginia Tech Carilion Medical School.
• Liberty University's plan to turn the CAER facility located in Bedford County into an energy research center.
• The partnership between Virginia Western Community College, the City of Roanoke and the Roanoke-Blacksburg Technology Council ("RBTC") developed RAMP, our region's first technology startup accelerator program.
• Broadband initiatives are improving access and capacity for our region's information highways.
• Access to venture capital is improving thanks to the formation of the VTC Innovation Fund and the efforts of Commonwealth Group.
We should all take serious note of China's rising dominance in intellectual property filings because for the U. S. economy to remain competitive and strong, we must continue to be a country where innovation and entrepreneurship are cultivated with care, constancy and urgency. Failing to do so will inevitably lead to a decline in our standard of living, leaving future generations of Americans with less economic opportunity. Our region can and must play its part to both grow our regional economy, as well as sustaining and growing a vibrant national innovation economy.