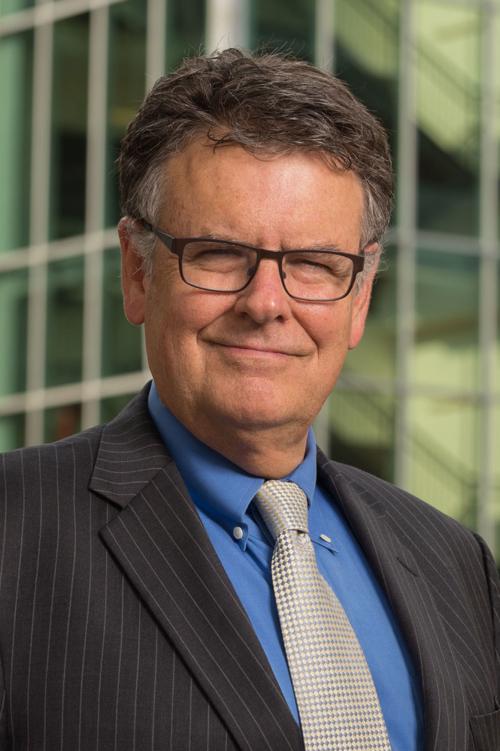 Friedlander is founding executive director, Fralin Biomedical Research Institute at VTC; Virginia Tech vice president for Health Sciences and Technology; Senior dean for Research, Virginia Tech Carilion School of Medicine; Virginia Tech professor of Biological Sciences, of Biomedical Engineering and of Psychiatry and Behavioral Medicine.
As within any healthy family, it is important to honestly share the good and the bad. I do not often opine in the public media except when given the opportunity to discuss some of the exciting things going on in Roanoke's emerging presence in the health sciences and biomedical innovation enterprise. It has always been a pleasure to share updates on these topics with the community. My wife and I have embraced Roanoke, and it has embraced us as a family since the day we arrived here from Texas ten years ago. Like all communities, Roanoke has good things about it but some warts as well. Our city has had some tough times over the last couple decades with an economic downturn, some key businesses leaving the area, even some destructive weather events. But usually, the good heart and the spirit of Roanoke's citizens have shone though, making it the kind of place that many of us want to call home.
Sadly, the recent events surrounding COVID-19 have cast a pall over our country and our community creating fear, illness, death and economic upheaval. But, the spirit of our country and of our community seems to rise above and show resiliency in the face of such adversity. Tragically, recent events including the senseless and brutal killing of Mr. George Floyd in Minneapolis and other similar events perpetrated against black people across our country have added to the sense of despair that many in our community are experiencing. Comments made by some leaders have added to the pain by playing to the most base of human behaviors and creating fear of each other. I always felt that the place that I love and call home — Roanoke — would never join in any such hateful behaviors. But unexpected events in my own hometown have proven me wrong.
In the last several weeks, one of my colleagues was subjected to behaviors on multiple occasions that while not acts of physical violence, were equally hateful, ignorant and hurtful. This person, originally from another country, came here to develop medical breakthroughs to help children and to add to the economic vitality and cultural richness of our city. When shopping recently, that person was subjected to hateful taunts on two separate occasions. In one case, "go back to your home" was yelled by a lone adult. In another case, a group of teenagers followed my colleague to the car in a public parking lot, encircling and intimidating the person while mimicking a native language. Both situations happened in broad daylight at large retail stores.
Another one of my colleagues who is black has had children in the Roanoke public schools who have been taunted, being told by their classmates that their families do not like black people being in their school. We need to break this cycle of parents who pass racist opinions down to their innocent children as this limits their own children's future by robbing them of the capacity to embrace the richness of human diversity and to be productive contributors to our society. That is really not very different from abusing one's own child by denying them care, sustenance or shelter. Abuse is abuse.
Shame on the individuals who did this, and on their parents. Shame on anyone who witnessed it and did nothing to stop it. Shame on the leaders in our country who have supported and inspired this type of hatred. And shame on all of us who have ever tolerated, made jokes about or ignored behaviors or comments at the expense of those who are different than us by race, ethnicity, religion, national origin or sexual orientation.