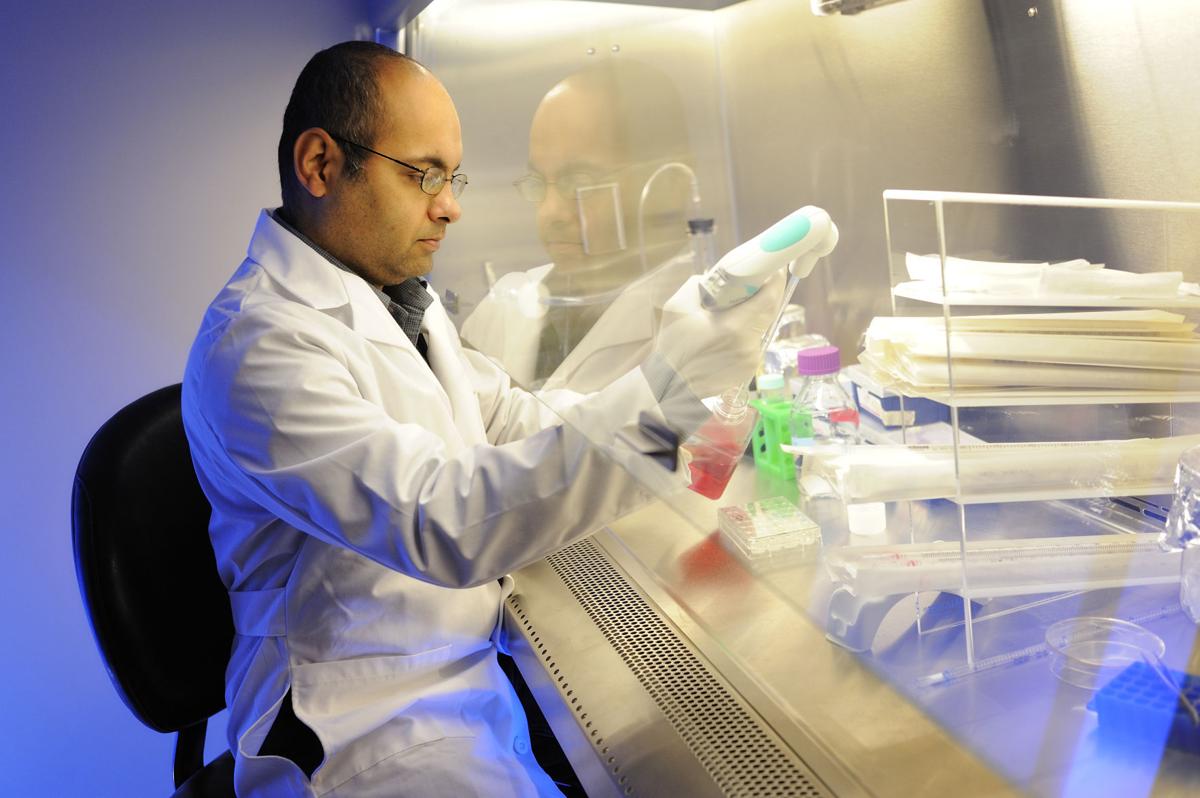 My wife and I have had the pleasure of living and working in Roanoke for seven years. We have embraced Roanoke as it has embraced us, along with the many colleagues who have joined the Virginia Tech Carilion Research Institute.
I see a bright future for the VTCRI and the Virginia Tech Carilion Health Sciences and Technology campus, as well as for the city and valleys, based on the vision of leadership at Virginia Tech and Carilion Clinic, our local and state political leadership and our business community. However, there is risk to realizing this vision as we debate our nation's fiscal responsibilities. This is a complex issue and will require hard decisions about what is important to us: defense spending only or defense spending and other important matters such as federally supported medical research which has the potential to lead to new cures and innovations in our fight against diseases.
Why do we need biomedical research?
Current health care practice, technology, lifestyle choices and policies are based on incomplete (sometimes incorrect) information. The physical and mental health of our nation is our most important asset; the costs (physical and mental suffering, lost human potential and economic burden) of poor health are unsustainable, which in turn redirect resources from other important needs, such as education, infrastructure, environment, defense and the arts. Innovative biomedical research leads to advances in our fight against diseases while also creating economic opportunities.
The ability to address these issues requires effective partnerships. In Roanoke, that partnership includes Virginia Tech, Carilion Clinic, city and state government, local businesses and the entire community. It also requires another critical organization — the nation's medical research agency — the National Institutes of Health.
More than 80 percent of NIH's research funding is awarded (after rigorous multi-layered national peer review) to over 2,500 universities, hospitals, medical centers and other research institutions around the country; and to over 300,000 investigators, resulting in employment and expenditures in each of the communities where those medical researchers reside, including Roanoke.
That investment has generated multiple breakthroughs improving the health and lives of Americans, with over $60 billion in economic output from just the externally awarded grants in 2015.
NIH-supported research has led to important breakthroughs here at the Virginia Tech Carilion Research Institute in Roanoke, including: identifying the defect in the protein that causes the deadliest form of breast cancer; developing a rapid test for autism; developing new therapies for children with cerebral palsy and microcephaly; developing a new protocol to reduce sudden cardiac death in patients with heart disease; developing new treatments for patients with diabetic ulcers and for reconstructive surgery scar reduction; developing a new strategy for repairing damaged hearts; treating addiction and substance abuse; and far too many others to list here.
Competitively awarded, peer-reviewed NIH research grants also contribute substantially to the economic impact of the VTCRI. The institute has more than 200 employees with more than 300 people carrying out research, including students, with an annual payroll of over $16 million and an estimated cumulative economic impact of over $400 million since inception. Over 90 percent of the institute's research grants come from the NIH.
Currently, researchers at the institute have an active portfolio of more than $55 million in NIH funding ($15.5 million annual revenue) that either completely or partially support over 150 employees and students and their work, as well as indirectly providing the justification for many other support staff who are paid from other sources. In several cases, the researchers have started biotech companies that also employ additional researchers.
As we as a nation and community discuss the hard decisions about the most appropriate application of our hard-working taxpayers' funds, I encourage us to consider carefully what further deep reductions in the support of biomedical research through NIH will do to our country's health and to our economic leadership.
This is not an issue that should divide us.
The NIH's role in protecting and improving the nation's health is fundamental to government, just as is protecting us from enemies abroad and within. Emerging epidemics, injuries to soldiers and seniors, developmental disabilities, neurodegenerative disease, mental health, cancer, heart disease and addiction are also enemies for which we have an obligation to provide the best protection, prevention and care to our citizens.