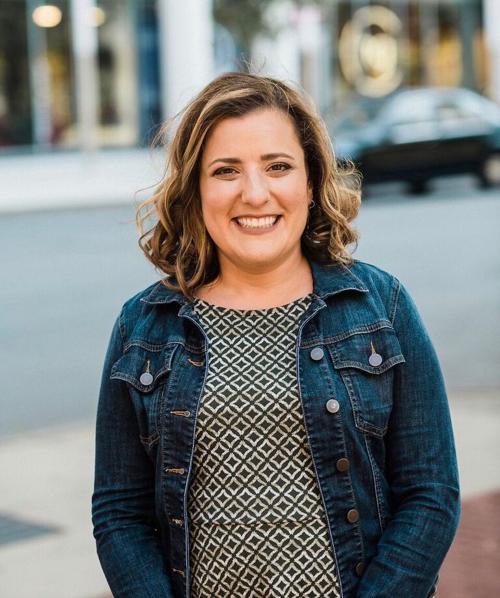 Goldrick-Rab is a professor at Temple University and founding director of the Hope Center for College, Community, and Justice. She graduated from Thomas Jefferson High School for Science and Technology in Alexandria.
American higher education has deep roots in Virginia, a state that has long recognized that education brings substantial economic and social benefits. But efforts to continue growing college attainment and economic stability must address the persistently high price of attending Virginia's public institutions, including the community colleges where more than one in three undergraduates is enrolled. While it is commonly assumed that community college students already attend practically for free thanks to financial aid, in reality many students face out-of-pocket costs exceeding $8,000 per year. This includes students with children, students estranged from the families, former foster youth, and so on. Even with financial aid and while working during school, an estimated 1 in 2 community college students goes without sufficient food to eat and/or a stable place to live.
Virginia also is home to a sizable gap in college attainment between whites and blacks, reflecting large racial disparities in wealth. A family's ability to keep their student enrolled in college often depends on their access to savings and other assets. Buffers for unexpected costs associated with housing, transportation, childcare, medical care, and the like often derail today's students. But financial aid is primarily distributed based on income rather than wealth, and the amount provided falls well short of the full cost of college. Black students, including those attending Virginia's Historically Black Colleges and Universities (HBCUs), are much more likely than white students to have to accept student loans in order to attend college. Moreover, they are at much greater risk of experiencing shortfalls when it comes to paying for food and housing. Without their basic needs secured, black students much more likely to drop out from college, in debt and without a degree.
This is a waste of talent and money—and it is preventable. States around the country are taking action to make college affordable for expenses beyond tuition. Over the last year, Virginia Secretary of Education Atif Qarni became engaged in the #RealCollege movement, which is redefining what it means for colleges and universities to be student-ready. He attended the national #RealCollege conference in Houston, participating in conversations with other leaders about the best ways to address financial insecurity and promote degree attainment. His was more than just talk. In October the State Council for Higher Education of Virginia released a first-of-its-kind dashboard that reveals how many students attending higher education in the state receive SNAP (formerly known as food stamps). According to the United States Government Accountability Office, undergraduates are under-enrolled in this key support program, and now Virginia has a tool with which to analyze the problem and target outreach.
Then, as 2019 drew to a close, Governor Northam released his proposal 2020 budget, which includes a nearly $42 million investment to begin securing the basic needs of students at community colleges and two HBCUs. The Virginia College Affordability Network Initiative and the "Get Skilled, Get a Job, Give Back" free community college program would provide wraparound supports, including funding for food, housing, childcare, and transportation. These efforts would help colleges educate today's students – who while hard-working, focused, and talented are nonetheless more cash-strapped than any prior generation. Such a modernization of Virginia's higher education policy would make it a national leader, and benefit communities across the state. As a native Virginian and founder of the #RealCollege movement, I'm proud of these forward-thinking efforts and hope they continue.
Catch the latest in Opinion
Get opinion pieces, letters and editorials sent directly to your inbox weekly!