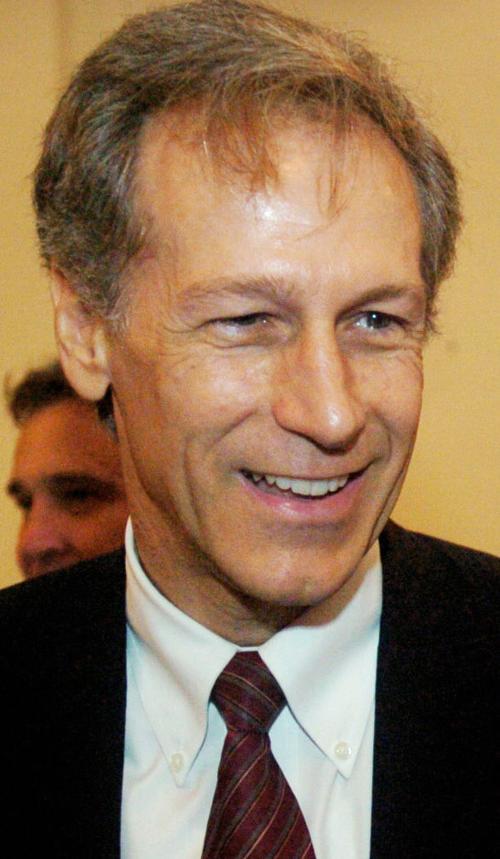 Goode, from Rocky Mount, is the former Republican congressman from the 5th Congressional District.
There are few things the inhabitants of the swamp on the Potomac (Washington, D.C.) fear more than real Americans waking up to the fact that they have been played, and betrayed.
After several years of abuse at the hands of President Obama and Speaker John Boehner (now Paul Ryan) the American people have awakened to the fact that their government has been completely hijacked and is actively working to control them and take away their property, their liberty, and the futures of their children and grandchildren.
Enter Donald J. Trump. Polls show Trump's message is resonating resoundingly with blue collar everyday Americans. You know, those who the beltway elites take for granted. These men and women hold to traditional American values. They still believe America is the greatest nation in all of history. They believe in God, self-reliance, hard work, family, and liberty.
In fact, these are the men and women who actually built America and have truly earned sweat equity in this nation for generations. And, these Americans are finding hope for an American restoration in the candidacy of Mr. Trump.
He has generated an excitement of real hope by actually giving them a voice, and forcing it to be heard. They do not see him as a leader, they don't need a leader, they see him as the one person who is willing to literally risk everything, to represent them and their core beliefs. This is a powerful thing, and shakes the establishments of both parties to the core.
The last several years of crushing government regulations, high corporate taxes, and the burdens of Obamacare have been hard on these Americans driving their livelihoods overseas, or closing them all together.
For these, and other reasons, these voters have developed an extreme distrust of both major political parties for taking them and their votes for granted, lying to them, and ignoring them altogether. They tend to be disengaged from politics because their lives are filled with other, seemingly more important, things. Polls show this demographic overwhelming supports Trump, but they do not support or trust either major political party.
In an obvious effort to erode the phenomenal momentum of the Trump campaign, the Republican Party of Virginia, under the influence of K-Street and the DC Political Media Complex, has instituted a new "requirement" for Virginia voters in the form of an "affiliation statement."
This is a completely transparent effort to suppress the voices and votes of these Americans by forcing them to pledge allegiance to a party that has repeatedly betrayed them.
This "affiliation statement" will turn some away, since the only thing some of them have left is the integrity of their word, and they will not choose to have a public affiliation with a party they see as corrupt and unfaithful. Some of these Virginians will simply not participate rather than sign a pledge they don't fully agree with, and for good reasons. But, the establishment really doesn't care. That is their goal anyway — when the goal should be to reach out and begin to heal the wounds that have been inflicted. But, that would be far too reasonable, and make too much sense.