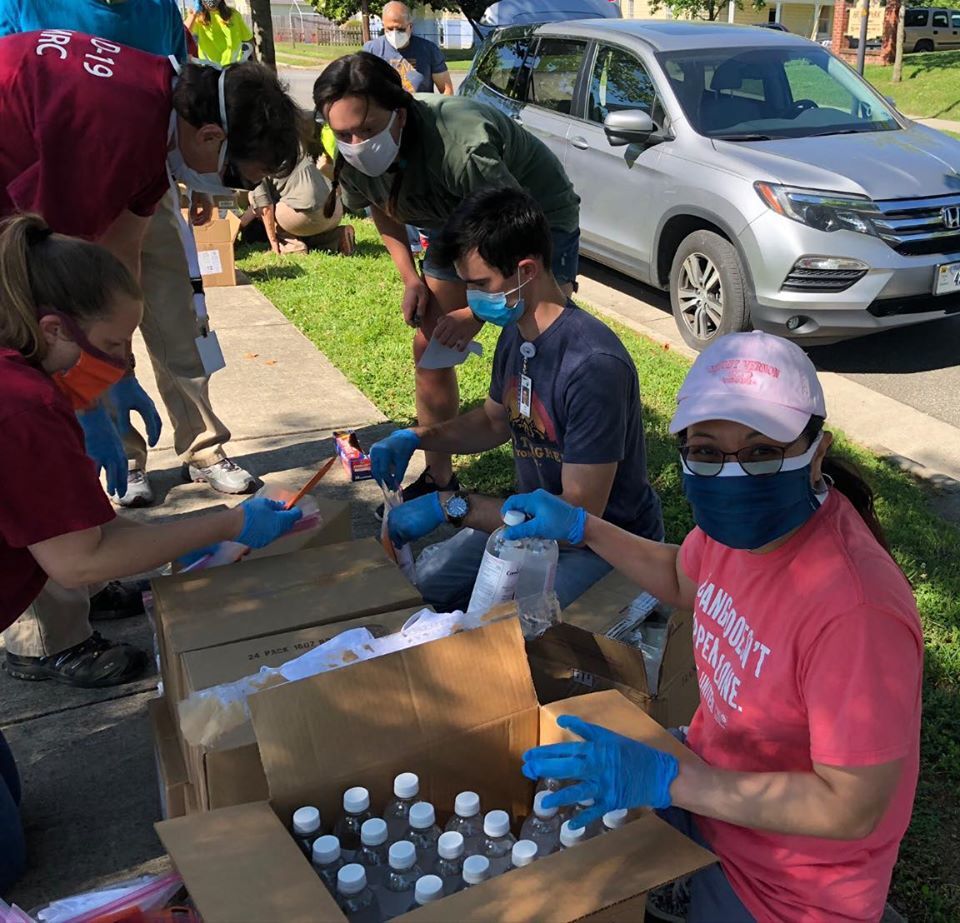 Hamilton is President & CEO of United Way of Roanoke Valley.
The bold, ambitious experiment that is the United States of America has always been about the struggle to live up to the ideals of justice and equality articulated in our founding documents, striving to form that "more perfect union" and weathering every setback as we work to bend the moral arc of the universe towards justice.
But we can't do that without acknowledging deep in our hearts how far from perfect this union is, especially when it comes to racial justice and equity.
I share in the belief that in our diversity, we become part of one community. As a naturalized citizen, I chose to embrace and declare my loyalties to what this country stands for: one nation, under God, with liberty and justice for all. These are the values I commit to every day when I look in the mirror, and they are the same ones I fight for as the leader of United Way of Roanoke Valley.
As a community and as a nation, more unites us than divides us. We all share in the responsibility of stewarding this union. We are tasked with adapting, changing and improving it.
The mission of United Way is to end inequity. Improving the health, education and financial security of all of our neighbors always begins right where we live. The promise of peace, prosperity and justice is meaningless unless it is accessible to everyone. To Live United is to put our hearts, our backs and our minds together to fulfill this mission and to lift up our community.
Recent events have brought us to a place where confronting racial inequity and injustice seems more possible, and more imperative, than ever.
The role of systemic discrimination in our nation cannot be overstated. In its many forms, racism is embedded as normal practice within our society and is, even today, responsible for discrimination in criminal justice, employment, housing, health care, political power and education.
There is an undeniable and direct link between systemic racism and the poverty that United Way exists to fight. We see it in the vast health and quality of life disparities apparent in our own local neighborhoods within a 10-minute drive of each other.
Poor health factors can be traced to unstable housing, unsafe neighborhoods, unemployment, lack of family-sustaining wages, and limited access to healthy foods and preventative healthcare. By addressing these factors through a sustained and focused effort where they are needed the most, residents of the Roanoke Valley region can create an environment that improves the lives of us all.
What has become very clear in United Way's 96-year history of serving the Roanoke Valley is that racism is a key obstacle to accomplishing our mission. The time has come for this barrier to be removed. We must each make the eradication of racism our personal, professional, emotional and spiritual goal.
We must actively invest in strategies that eliminate gaps where we know they exist — partnering with communities of color in forming and implementing solutions, acknowledging and building on assets and strengths. This includes helping to raise up a more diverse set of leaders as part of our boards, volunteers, partners and staff. We need to create spaces to listen to our community year-round, and use the lens of diversity and equity to measure the effectiveness of our systems, operations and practices.
Most importantly, we know we must not be afraid of uncomfortable conversations. This is our defining moment. We cannot let what we don't understand, nor fear of change prevent us from listening more, learning more and creating more opportunities to build trust. We must amplify. We must illuminate. We must eradicate. And we must transform, intentionally.
These are among the standards of practice that we commit to hold ourselves, and others accountable. We commit to continue to forge a path forward. As one of the few POC nonprofit executives of color n the Roanoke Valley, and a handful of those leading United Ways across the Commonwealth, I see rallying our community to take bold, committed and meaningful action towards equity as both a professional and personal calling. As we start with ourselves, United Way of Roanoke Valley calls on all of our friends and partners in the public and private sector to join hands with us in explicitly combatting racism, in all its forms, within our community. Let us, together, seek a stronger, healthier, smarter, and more unified community.
Catch the latest in Opinion
Get opinion pieces, letters and editorials sent directly to your inbox weekly!