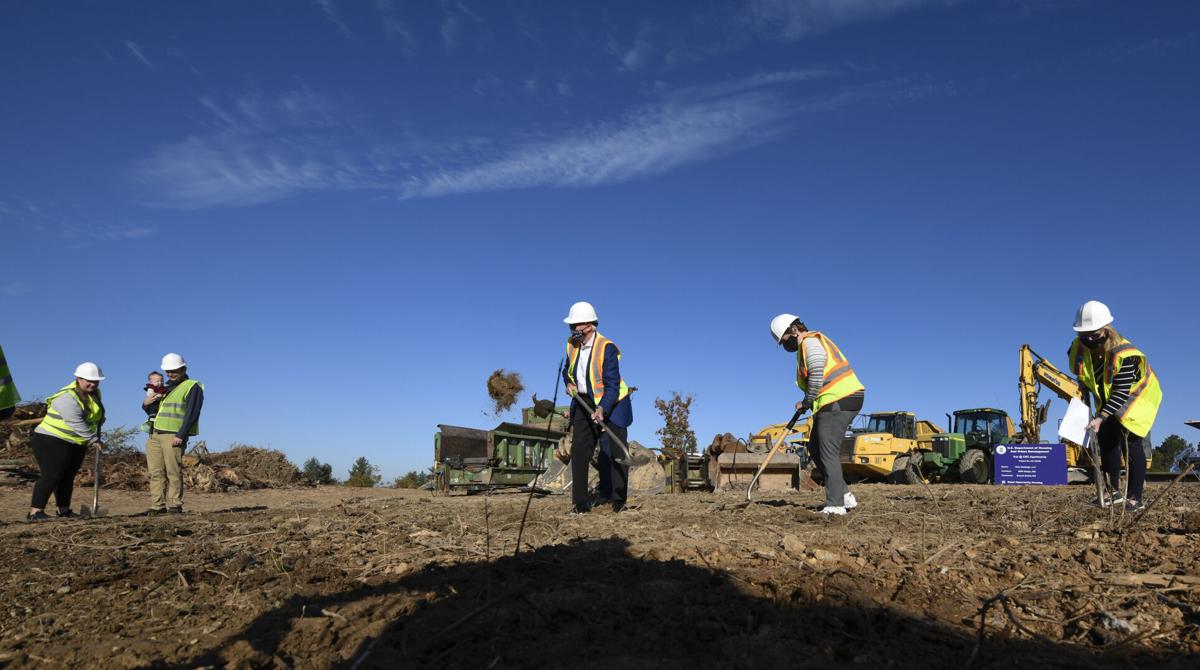 Although most of Southwest Virginia is experiencing a population decline, such is not the case in Montgomery County or Radford, two vibrant university communities. Blacksburg and its development community are doing an admirable job in creating an array of multifamily and student housing developments to meet the town's growing student housing needs. Several of these projects involve the demolition of older antiquated apartment complexes. Their replacements encompass higher density apartment and townhouse developments with parking garages. However, other housing needs are not being adequately addressed.
Take for instance the paltry number of building lots available in Blacksburg for new single-family detached homes. Building data for 2020 showed only 30 permits for such units issued through the end of December whereas 47 were issued in 2019, 49 in 2018 and 89 in 2017. This sharply declining trend is due at least in part to the limited amount of developable land available for such a use that is already zoned residential. Such sites are rare given that most of the Toms Creek basin in the town is essentially off limits to residential development except for larger type lots. Most of these would have to employ on-site septic systems. Also exacerbating creation of such developments is rezoning for developments, which is excruciatingly difficult in Blacksburg.
Currently, there are only two approved single-family subdivisions in Blacksburg approved and in the process of development necessary before housing construction can begin. These involve 21 lots in the planned Kinloch subdivision on North Main Street and the Givens Farm phase-one, 49-lot subdivision adjacent to the Northside Park community. House construction is not likely to begin until late winter 2021 in either subdivision. This supply at best would last only through the end of 2022 based on current pent-up demand.
There is only one other proposed single-family subdivision in the pipeline, but that one is uncertain given it involves rezoning. It can easily take nearly a year to move a by-right subdivision through the approval process and well over a year for a rezoning application to reach approval, if at all. Another year is often necessary to have site improvement approved by the town and completed before home construction begins. It is likely that by spring 2023 Blacksburg will be largely out of available single-family lots. As a result, families that prefer to live in Blacksburg are now having to shift their house hunting out to Prices Fork, just west of the town limits where two large mixed-housing developments are in the early stages of site preparation, or south to Christiansburg where more housing options are available.
Worsening the availability of new single-family homes in Blacksburg is the trend for new moderate-priced homes to be bought up by parents of college students. One new 14-home neighborhood has been entirely bought and converted to student housing. Many parents realize that buying a new home in the Blacksburg market is a good investment compared to paying rent for their college student, as they can rent out additional bedrooms to other students. These rentals often cover their monthly payments while their investments appreciate in value. This trend can be mitigated by designating areas of town for nonstudent housing if the General Assembly would allow such a designation that is not tied just to multifamily housing.
This trend is especially damaging to Blacksburg's desire to see affordable workforce housing provided in town. As such, the town may need to co-venture with a nonprofit housing group such as Community Housing Partners of Christiansburg that could affordably develop nonstudent housing.
Another housing need in Blacksburg is for the terminally ill. An effort is underway to establish a hospice for such residents to be known as the Sojourn Center. This nonprofit group already has a donated property but still needs financial assistance to bring this much-needed facility to fruition.
One housing need completely overlooked here in Blacksburg is for learning-disabled adults living within our midst, most of whom are living with their aging parents. I am not advocating establishment of group homes, given their often institutionalized nature, but there is a need for alternative living options for a number of these members of our community. As the father of a 39-year-old learning-disabled adult, this issue is of particular concern to me. I would be delighted to serve on a town committee if formed to study this growing problem.
In summary, Blacksburg is a highly desirable place to live, but this opportunity is becoming increasingly difficult for many of our citizens to realize. The impediments need to be recognized and addressed or else they will only worsen.