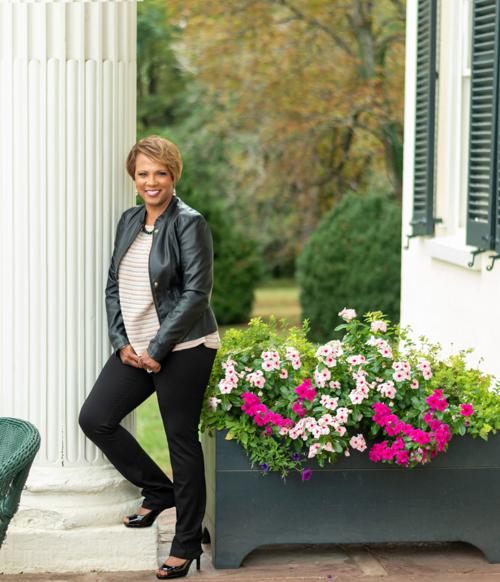 Nelson is a former Republican Congressional Committee counsel and the author of "E Pluribus One: Reclaiming Our Founders' Vision for a United America." She lives in Northern Virginia.
Two years ago I penned a hopeful piece titled, "Can the Virginia Republican Party Rebound in the Age of Trump?," outlining a pathway forward for Republicans in a once red state, turned purple, now very blue due to shifting racial demographics and ever changing political winds.
As we look at the 2020 political landscape here in Virginia, after this week's statewide primary, I think the answer to the question of can the GOP rebound with Trump atop the ticket in November, is a resounding no.
Considering that local party Republicans in Virginia's 5th Congressional district ousted a sitting Republican Conservative Congressman, Denver Riggleman, with one of their infamous local "conventions," I think we can safely say that the more inclusive, centrist, successful Republican Party of Gov. Lin Holton, and Sen. John Warner, is dead. The Republican Party in Virginia has not won a statewide election since 2009. And it has been beaten badly in local elections in 2017-2019. Worse, if conservative, Confederate monument-loving GOP Sen. Amanda Chase is the Republican nominee for governor next year, the party will lurch further to the right, and further away from a remarkably diverse Virginia electorate.
Since my warning to Republicans in 2018, they have lost the House of Delegates and the state Senate. We now have in this commonwealth's leadership a female Speaker of the House and a female majority leader. Add to that three Democratic Congresswomen. All these gains have been made under the Democratic party's banner. The Republican Party on the other hand continues to be monolithic: mostly rural, white, and male in its leadership. It continues to overwhelmingly support social positions that are not in line with a new generation of Virginians. Not good in a state that is majority female, over 20% African American, and over 15% other racial/ethnic minorities. These demographics simply do not hold out hope for an expanding Republican Party that speaks, acts, and votes as it does in present day 2020.
The case of Congressman Denver Riggleman simply makes no sense to me. Virginia 5 is the largest congressional district in the state and has been solidly Republican for more than a decade. Yet, due to party infighting, Riggleman, the incumbent, lost the party's nomination to Bob Good, a born-again Christian and former official at Liberty University. As mentioned, Riggleman faced backlash from local party members who opposed a same-sex wedding he had officiated. Let that marinate for a moment. Republicans ousted from power a sitting conservative Congressman who was with them on 90% of their issues because he did something lawful. Worse, they did this with the backdrop of a recent 6-3 U.S. Supreme Court affirming the rights of LGBTQ people to now sue for workplace discrimination under Title VII. As a Christian, I too may have a different view on these socio-cultural issues too, but it is now the law of the land that LGBTQ people can marry. Republicans must get a grip and come into the 21st century.
By ousting Riggleman, Democrats now believe the 5th district to be in play. The democrat nominee is a Black doctor named Cameron Webb, who won in a landslide Tuesday night. Webb has a focused message on healthcare, and has the opportunity to excite the same Black voters who put Barack Obama over the top in this district in 2008. In the Virginia U.S. Senate race, incumbent Sen. Mark Warner is a heavy favorite against political newcomer, wounded Iraq War Vet and American University Professor, Daniel Gade.
Here is the bottom line: many former lifelong Republicans like me, are now "never Trumpers" and we are now politically homeless. We do not want to become Democrats, but we can no longer stomach being Republicans in Trump's GOP. And, we can't work with the current party infrastructure to bring about change, because the current party leadership is beholden to stunts like the one that took out Congressman Riggleman, by way of a convention that was held in a parking lot. This is not a pathway forward. This is political suicide.
In the final analysis, I am not sure what the way forward is for Virginia Republicans, but I know that it is important in a democracy for two viable political parties to exist to offer balanced governance. For them to be engaged in the issues of the public square. The entire past few weeks post the death of George Floyd has awakened the entire nation to systemic racial inequalities. How sad that the entire party of Lincoln both here in Virginia and nationally was missing from that dialogue and from this incredible American moment. I can only hope that someday, somehow, the party of Lincoln, Grant, Teddy Roosevelt, Eisenhower, and Reagan will come back better, wiser, and closer to its early roots.
Catch the latest in Opinion
Get opinion pieces, letters and editorials sent directly to your inbox weekly!