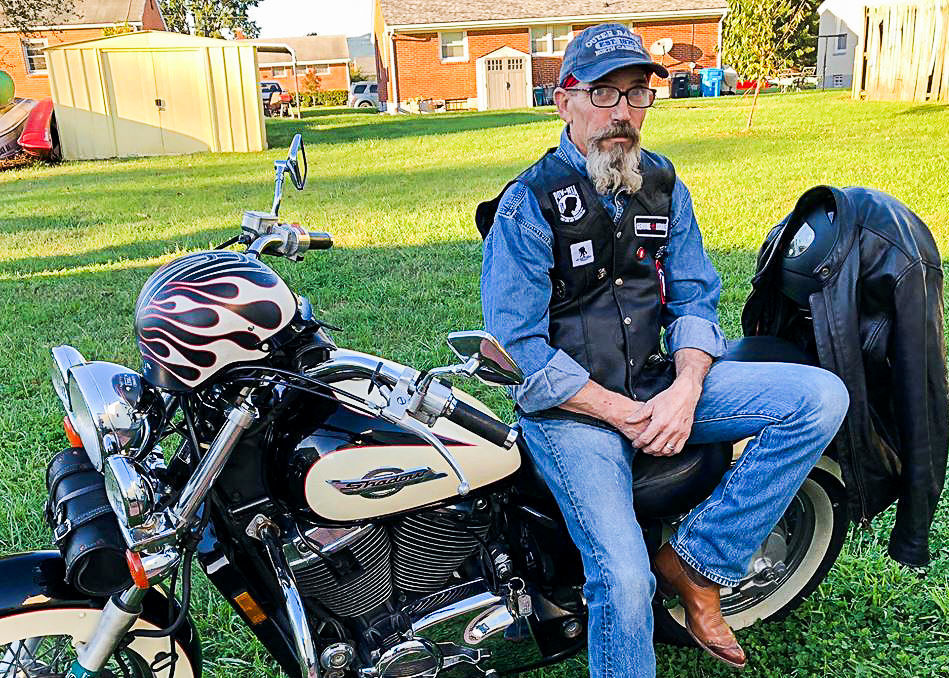 Owens is a third-generation worker at FreightCar America Roanoke and President of The Transportation Communications Union (TCU), Carmen Division Local 6016. TCU is a merged affiliate of the International Association of Machinists and Aerospace Workers (TCU/IAM), and represents approximately 46,000 members in the U.S., most employed in the railroad industry.
Since 2005, Roanoke residents have assembled rail freight cars for FreightCar America (FCA). And before that, Norfolk Southern Railroad. And before that, Norfolk & Western Railway — arguably the principal reason why Roanoke developed into the city it is today. But unfortunately, FCA's decision to close the Roanoke shops and move our jobs to Mexico betrays the workers and families that have built our city.
An editorial ran in the Roanoke Times that suggested that our jobs aren't actually going to Mexico, but to FCA's last remaining American facility in Alabama ("FreightCar Mexico," Oct. 8). My coworkers and I would call that "Fake News." Seriously, what else would you call closing an American facility and opening one in Mexico six months later? And why else were we certified for Trade Adjustment Assistance (TAA) by the Department of Labor, which only applies to "workers adversely affected by foreign trade"?
We could say that means our jobs are going to Mexico.
For reference, FCA announced they'll save $5 million a year from closing Roanoke, while they spend $25 million to invest in a new factory in Castanos, Mexico. After Roanoke closes, FCA's only remaining U.S. manufacturing facility will be in Alabama. FCA closed its Danville, Illinois facility in 2017 and Johnstown, Pennsylvania facility in 2007. That means Alabama workers could soon face the possibility of their jobs relocating to Mexico too, and why TCU's President Bob Scardelletti suggested FCA change its name to "FreightCar Anywhere-but-America."
After the July announcement, we were told our jobs were being eliminated because of a drop in demand for rail cars. Myself and other union reps made several attempts to keep the jobs in Roanoke, even offering to amend our collective bargaining agreement to save the company money. Our offers were rejected outright. Only later did we find out the company's Mexico venture.
In the end, management told us we have to work until the plant closes to qualify for TAA benefits, and none of us are being offered transfers to the Alabama facility. The best they can do is promise to put our resumes at the top of the pile. Great.
Roanoke is an old railroad town, much of which was developed as a result of the old headquarters of Norfolk & Western Railway. In the 1930s, the Roanoke shops employed close to 6,000 workers building rail cars and locomotives. Our city has seen the devastation of industries closing, consolidating, and automating. As the third generation to work at these shops, my family's seen it firsthand.
Times change. We get it. But our understanding stops at the border – that is, when American companies take our jobs and utilize corporate-friendly trade deals like NAFTA to ship our jobs south of the border.
In addition, it's not like our facility was putting out bad products. Quite the contrary: our shops were known for being specifically requested by customers such as TTX Co. to build their rail cars. But none of that matters to FCA executives in Chicago who can send our jobs to Mexico at the drop of a hat.
We won't take FCA's decision sitting down. Our families and Roanoke would be disappointed if we did. And we need our elected officials to stop lying down, and stand up and fight.
Here's a couple ideas: next time they pass a corporate tax cut they could require the money saved to be invested in America instead of shareholder buy-backs or factories in Mexico. Or maybe the next trade deal could be written to make sure American workers are given a level playing field (that's enforceable). Or we could place tariffs on Mexican rail car imports, like President Trump promised and was elected to do.
Look, I'm not a politician. I'm just a guy who was elected to represent my coworkers at the bargaining table, and to try to look after their livelihoods the same way generations of TCU-Carmen have done for me and mine.
We need a sea change in America, and it starts with people in places like Roanoke standing up and demanding more from our elected officials.
No more talk. Time to put up or shut up.
Catch the latest in Opinion
Get opinion pieces, letters and editorials sent directly to your inbox weekly!