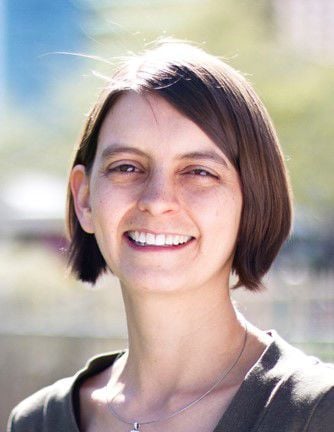 2020 marks the 10th anniversary of the Affordable Care Act (ACA) — key legislation that made a start in addressing healthcare needs across the United States, including in Virginia.
The current Coronavirus pandemic is making more visible what many of us know already: that affordable, accessible healthcare, where you don't have to spend hours trying to figure out what tests or procedures are covered by your insurance (if you have insurance), where there's a physician or care provider in your insurance network (if you have insurance), how you'll afford a co-pay, test costs, further treatment tests, procedures, and medicine, and more — is necessary for all of us. We are all healthier together the more all of us have affordable, accessible, quality healthcare.
Many of us in Southwest Virginia are familiar with the difficulties even those who have insurance face in getting access to quality healthcare in general, let alone during a health crisis such as what we face currently. How long did it take you to find a doctor and/or dentist in your area that was taking new patients and took your insurance? How often has your doctor or specialist left, leaving you to have to go back to the drawing board to find someone else (in your insurance network)? When your children need to see a doctor, how easy is it to find someone in your insurance network that's close by and taking new patients? Have you ever delayed or skipped critical medical care and gotten worse because the time it takes to figure out insurance coverage for treatment, copays or medication is just one thing too much when you're sick?
Currently, our representatives in the U.S. House and Senate have passed legislation to cover testing for Coronavirus and are working to write and pass legislation that will include, as part of its measures, increased funding to cover healthcare for Coronavirus-related care, but whether that will happen and what it will cover is not certain.
The Affordable Care Act, a key part of our national health care infrastructure that provides health insurance for millions who were previously uninsured, has faced many attacks from the current administration. This crisis shows that we can't afford to have less access to health insurance and healthcare right now — we need the opposite, and not just for this crisis, but for the long term.
Did you know that although President Donald Trump claims to support protections to cover pre-existing conditions, Medicaid, Medicare, and Social Security, his proposed 2021 budget shows something different? The President's 2021 budget proposal cuts $1 trillion from Medicaid and the ACA. In Virginia, 1.09 million people depend on Medicaid, including 1 out of every 4 kids and 10% of seniors, and over 30% of all births are paid for by Medicaid. This budget also does not include any policy to protect people with pre-existing conditions like diabetes, high blood pressure, addiction, mental illness, or pregnancy from insurance company abuses. The President supports overturning the ACA and has been backing lawsuits, including a recent appeal in the Supreme Court, to repeal the law, leaving over 1 million Virginians without health coverage.
Right now, the ACA and Medicaid are more critical than ever. Having cut the last ACA enrollment period to only 6 weeks (from 3 months), and with many people losing any insurance they had through employers due to layoffs from COVID-19 responses, the President is considering reopening ACA enrollment. That would be welcome, but even if that happens, it won't be enough to address our serious healthcare system needs.
To ensure thriving communities in Virginia and across the United States, we all need to advocate for real change in our national health infrastructure. A first step would be to advocate to shore up, expand, and fully fund the Affordable Care Act. An even better, long-term solution would be to advocate that our representatives and officials work together on a plan for Medicare for all — to eliminate the need to constantly sort through provider limitations and to ensure that all people in the U.S. have access to healthcare wherever they are in the U.S., whenever they need it.
Happy 10th Birthday, Affordable Care Act! My wish is for a near future where you grow up to be Medicare for All.