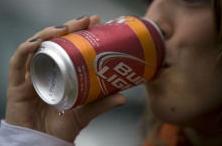 I read with keen interest the Virginia Tech Aug. 4, 2021, article about the Wellness Revolution being led on campus by Student Affairs and Hokie Wellness (I suggest everyone watch the YouTube video titled "This Is Center," a documentary by Nadia Dawson that completely contradicts "Hokie Wellness.")
"It's time for higher education to lead a cultural transformation with well-being as the foundation for advancing the outcomes we desire — not only for our students but also our world," wrote Virginia Tech's Dr. Frank Shushok.
I've been in conversation for three years with Shushok, vice president of Student Affairs, various Virginia Tech administrators, and the town of Blacksburg about a "cultural event" known as Center or the Student Super Tailgate held prior to home football games on Center Street and the Houston-Harrell neighborhood hidden between the university's old growth forest, Stadium Woods, and the Miller Southside neighborhood. A community group was formed of local residents to advocate against this unregulated event of 10,000 to 15,000 students to move it onto campus where it can be properly managed.
As described by Tech students in a September, 2019, Collegiate Times article the tailgate is a "big urban riot or music festival, a land with few laws, and depraved, beverage-fueled stunts. This is a place almost devoid of consequences on game day and is one of the main attractions at Virginia Tech for students.
"Center Street is a seemingly lawless land…there is no cell service at all because of the volume of people. The (Blacksburg) police do have a presence there but they generally let us all have our fun."
Indeed it is a riot with excessive and underage drinking along with exceptionally loud music. I have witnessed and documented the drunken students; long lines at an inadequate number of port-a-potties, public urination and indecent exposure, dancing on balcony railings, students vomiting and copious amounts of trash on the ground.
What I do not understand is the university administration position that this is acceptable behavior. It is certainly not based on student wellness or a cultural renaissance.
Statistics from the National Institute on Alcohol Abuse and Alcoholism show nearly 1,600 students die each year as a result of alcohol consumption. An additional, 97,000 college students ages 18 to 24 are sexually assaulted by another student who has been drinking. In fact, up to 75% of student sexual assaults are estimated to involve alcohol.
Approximately 10% of college students 18 to 22 already meet the psychological criteria for an alcohol use disorder. And research consistently shows the earlier an individual starts drinking the more likely they are to develop alcohol addiction later in life.
The problem persists at Virginia Tech. From research conducted over the last several decades by the psychology department, we know the average Virginia Tech student is often drinking to excess (an average BAC over .10% when the legal limit to drive is .08%). This includes research conducted at fraternity parties, downtown Blacksburg, and football tailgates.
This student tailgate should be moved onto campus where it is properly managed by the university so that there is oversight to prevent underage alcohol consumption and excessive drinking. The current tailgate location with inadequate supervision by sober adults and insufficient security creates an unsustainable situation. It is a miracle that a tragedy has not yet occurred. The event is a ticking time bomb for disaster. Virginia Tech and the town of Blacksburg should shut down the event or move it onto campus where it is handled with oversight and control.
I end this commentary with the following quote by Dr. Frank Shushok from the aforementioned article.
"One of the things I love about Virginia Tech is that we're brave enough to challenge the structures and practices that were built for previous generations," Shushok said. "It requires a spirit of innovation, flexibility, and courage to constantly redesign our university for now and tomorrow. In Student Affairs, we are committed to do whatever it takes to support the individual success, learning, and well-being of every student. The well-being of our students is going to take center-stage."
Virginia Tech, please challenge the alcohol culture by rejecting this lawless Center Student Super Tailgate and place the well-being of your students at center-stage.
Rebekah Paulson lives in Blacksburg and is executive director of the Friends of Stadium Woods.