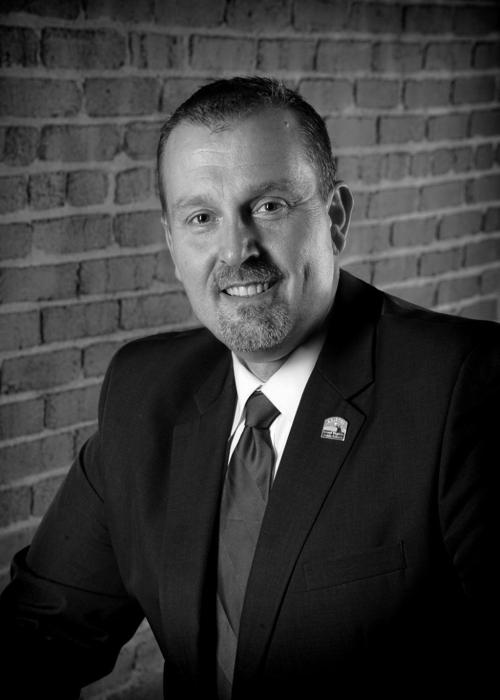 Perrigan is superintendent of Bristol Public Schools and president of the Coalition of Small and Rural Schools of Virginia.
As we approach the 2020 General Assembly session in January, one of the most consequential decisions faced by the legislature will be to approve a new two-year state budget that will determine the future of Virginia's public education funding. In preparation for this major budget cycle, the Virginia Board of Education recently approved recommended changes to the Standards of Quality, and a potentially very positive storyline for small and rural school divisions in the 2020 Legislative Session emerged. Of particular interest to the Coalition of Small and Rural Schools of Virginia is the board's recommended Equity Fund. We have advocated tirelessly the last few years to increase funding for the At-Risk Add On, which provides critical support to students in need. The Equity Fund takes that funding stream to the next level. We are thankful to VDOE staff and the Virginia Board of Education for suggesting additional funding for Virginia's most vulnerable, yet promising, students. As our Legislators start to consider these recommendations, and those that will be introduced when Gov. Ralph Northam releases his budget in December, I would like to share a few facts about how Virginia, as a Commonwealth, is thriving:
• Virginia's unemployment rate is the lowest it has been in recent history, at 2.8%
• Virginia has been recognized as the top state in America to do business.
• Virginia has been designated as the 10th wealthiest state in America.
• Virginia finished with a significant budget surplus last year; $230 million.
• Virginia invested millions of dollars into PK-12 public education last year, including a 5% raise for teachers listed in the Standards of Quality.
All of those statistics tell a very positive story about Virginia's economy and business climate. Yet there are some other facts that provide reason for concern as Virginia strives to provide the best education we can for today's students and tomorrow's leaders – leaders we hope will fill the very jobs that Virginia is attracting.
• Over half of Virginia's schools were built over 50 years ago. More than 28% of Virginia's schools were built before World War II.
• When inflation is accounted for, state per-pupil funding is down 8% from pre-Great Recession levels, despite a significant improvement in Virginia's economy.
• Virginia ranks 32nd in per pupil funding nationally.
• Per pupil spending varies widely across Virginia, from $9,000 in some rural districts to $20,000 in some suburban districts. Additionally, the statewide average in per pupil spending trails the national average by about $1,800 per student.
• Virginia's teachers are paid more than $9,000 less than the national average. That ranks us 35th.
• Since the Great Recession, localities have increased their share of funding public education by 2.9 percentage points, while the state has decreased their share by 3.3 percentage points.
• In Virginia's rural schools, where localities have seen the least post-Recession growth, those numbers are even worse. Rural localities have increased their share of education funding by 3.9 percentage points and the state has decreased their funding to rural schools by 4.4 percentage points.
• Virginia recently made a good start by increasing our maximum for the At-Risk Add On to 16%. However, the national average for the additional funding for high poverty students has been estimated between 20% and 29%.
• The research is clear that teaching students whose families live in poverty is more expensive than providing education to students of affluent families. When all funding sources are considered, Virginia spends less, on average, on per pupil education in high poverty districts than the rest of the country.
Even though progress has been made over the last couple of years to improve our education system, Virginia's spending priorities need to remain focused on providing high-quality public education to all Virginia children. As we consider the positive economic climate in Virginia and the impact public education will have on that continued success by building our future workforce, our coalition has developed budgetary goals for the 2020 legislative session to help ensure that students in our small and rural school divisions have equitable opportunities for success. Our recommendations include:
1. Increase teacher pay to ensure we are able to keep and hire the best talent.
2. Support increasing the At-Risk Add On either through the VBOE's proposed Equity Fund or in its current form.
3. Provide state funding for school construction and renovation. Delegate O'Quinn and Senator-elect Pillion are currently drafting legislation to address this in a very creative and common sense manner.
4. Reinstate Enrollment Loss funding. School budgets are approved in the spring based on enrollment projections for the fall. When enrollment declines unexpectedly over the summer, there is no mechanism for localities to make budget adjustments. We still run the same bus routes, employ the same number of teachers, and use the same amount of electricity. We just have to do those things with less money.
We have great appreciation for the support public education has recently received from the governor, the legislature, the Southwest Virginia delegation, the Virginia the Board of Education and our localities. However, there is still work to be done. We have the unique opportunity to take advantage of Virginia's positive economic climate to ensure that our students have the opportunities that every Virginian, regardless of zip code, deserves.