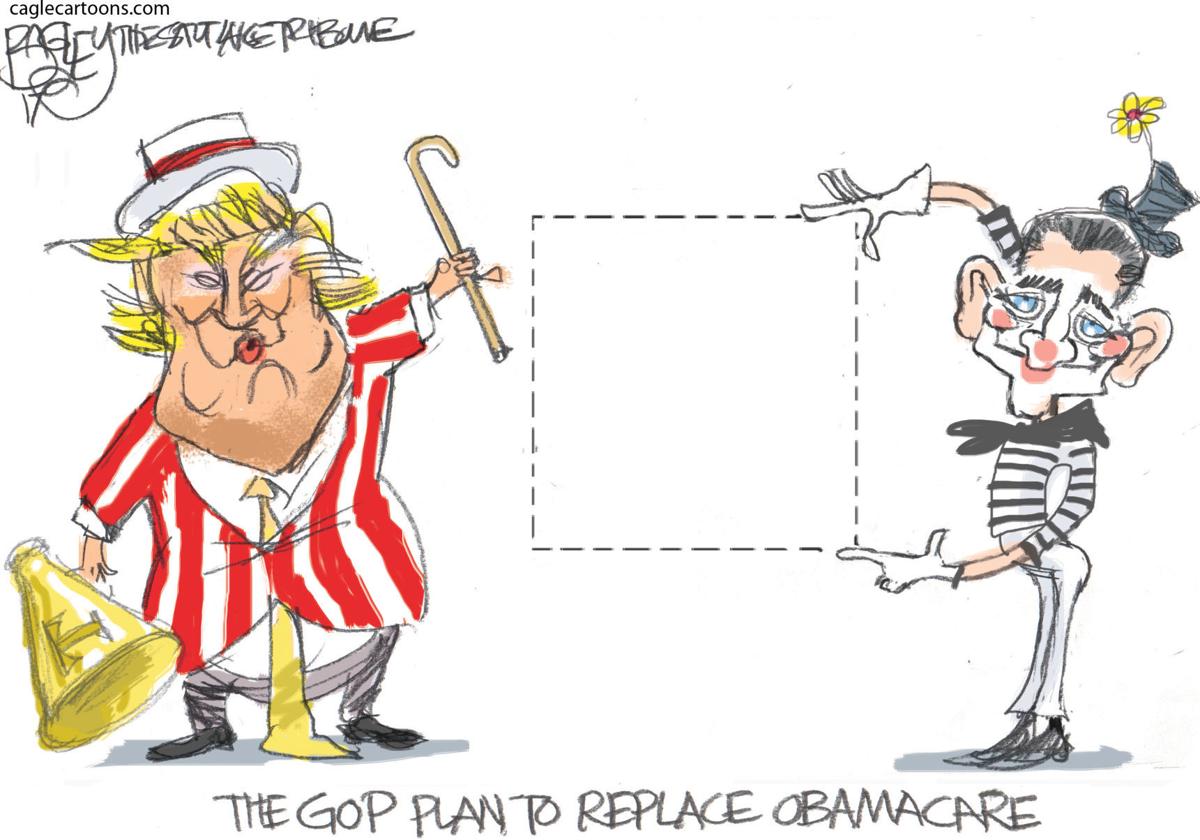 "Are we not also constituents?" That's what members of Roanoke Indivisible and Together We Will — Southwest Virginia have been asking themselves after twice trying to meet with Representative Bob Goodlatte's staff at his downtown Roanoke District Office.
On Jan. 18, his staff told 10 of us there to question the representative's rush to repeal the Affordable Care Act that none of us could enter the district office because staff had to "protect constituents' privacy." Our group included teachers and medical and insurance professionals concerned that repealing the ACA without an adequate replacement could prevent our families and millions of others from accessing the medical insurance and care we need. Since we weren't allowed inside Goodlatte's office, we were forced to meet his staff outside in the cold January weather. This was after informing the office ahead of time that we were coming.
A week later on Jan. 26, another group of twenty-four of us tried once again to meet with our representative and deliver letters from an additional eighty constituents. Again we called to make a formal appointment but were dismissed with vague replies that neither confirmed nor denied our appointment request. This time, building security did not even let us enter the lobby and physically blocked the entrance with their bodies, leaving men, women, and children out — again — in the cold. We were repeatedly told that the office and the building are private property. When pressed, Rep. Goodlatte's staff would only say that he supported our First Amendment rights to assemble and protest.
That's nice. But this was not a demonstration. This was a group of his constituents who, at considerable effort, had taken time from work and from their family obligations to advise their elected representative of their concerns.
Why would our representative deny us entry into his district office? When we called Rep. Goodlatte's Washington office, we were told they were unaware of this behavior here in Roanoke. But the Roanoke staffer told our group that only Goodlatte approved appointments in the district office based on criteria that the staffer could not specify.
Congressional Republicans aren't eager to experience the backlash against many of the policies they are rushing through, especially repealing health insurance that will leave millions out in the cold. Nobody is claiming the ACA is perfect, but ordinary Americans would like to know what the rush is to repeal it before Republican leaders detail a plan to replace it.
Last week, in Arkansas, constituents of Republican Senator Tom Cotton had their meeting with staff cancelled and found "entrance by appointment only" signs posted at his district offices. However, according to the Feb. 4 issue of the Arkansas Democrat Gazette, when Senator Cotton learned of the troubles constituents were having reaching him and his staff, he personally called his Fayetteville constituent to apologize and to promise that he would hold a town hall meeting later this month. He also clarified that if his district office was too small for a group meeting, that he would work with them to find a larger venue where he could meet with them all. His staff assured that the "appointment only" signs were coming down.
We applaud the efforts of Senator Cotton to ensure his constituents have access to him, and we ask Goodlatte to follow the Senator's example. Our system of democratic representation only works if we can effectively communicate our concerns to our elected representatives.
The last public town hall we can find that Goodlatte held was on Aug. 19, 2013, almost three and a half years ago. We ask Rep. Goodlatte to once again hold open town hall meetings with his constituents, like the eight he held in 2009-10. Would there be a good time during the Feb. 20-24 recess?
We also want to know the criteria necessary to be granted an appointment to meet with this staff in his office. Goodlatte is our representative too, and it seems far from fair that he is selectively denying some of his constituents entry into a district office that exists solely to hear and serve our needs. Much like those who now fear losing their health care when they need it most, we are also forced to wonder: When will Rep. Goodlatte let all of his constituents in from the cold?