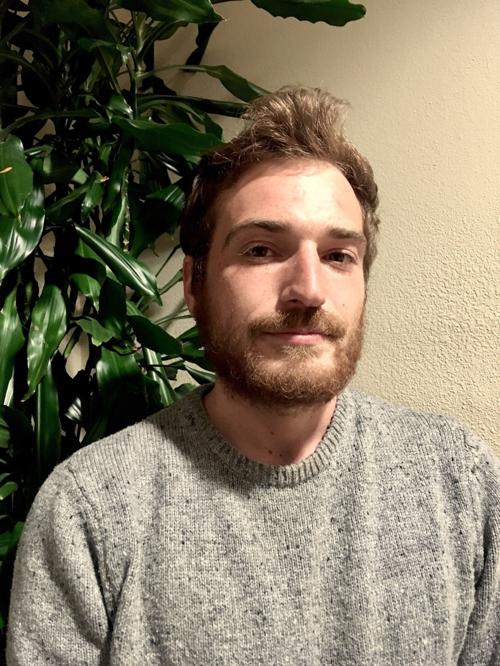 Reed is a writer and activist who grew up in Montgomery County and spent several years in Latin America. He is based in Blacksburg.
I recently had the privilege of attending a Hands Off Venezuela rally and teach-in at the White House alongside thousands of dedicated anti-imperialist activists and other advocates for a more peaceful and pluralistic world. Contrary to the widely held belief that the U.S. war machine can no longer be resisted, these events were a refreshing reminder that conventional wisdom is often nonsense.
From the people physically protecting Venezuelan diplomatic facilities in D.C. from opposition coup plotters who attempted to illegally occupy them, to those disrupting their cocktail parties and press conferences, to the journalists reporting firsthand from Caracas to expose the non-stop fake news from a complicit mainstream media; the international, intersectional network of courageous dissenters is growing in size and influence.
On the other hand, aside from crippling sanctions the various Trojan horses cooked up by the U.S. foreign policy establishment have largely failed. Outside of the west, Juan Guaido's self-coronation was widely ridiculed or ignored. Multiple efforts at sabotaging the electrical grid have succeeded only in pushing China to help upgrade Venezuelan cybersecurity. Their laughable attempt to violate Venezuelan sovereignty with so-called humanitarian aid was laced with cruel irony: while the government here was opening fire on Katrina survivors collecting supplies, Venezuela was among the first to offer real humanitarian aid. This included two mobile hospital units, 120 specialists in First Aid and search and rescue, an internationally recognized disaster relief unit, 10 water purification stations, eight electric generators, 20 tons of drinking water, 50 tons of canned food, and 5,000 blankets. The Bush administration refused the offer outright, and over 1,200 citizens died as a result of the man-made catastrophe.
So you'll have to excuse those of us who doubt the sincerity of the U.S. government's intentions. Unless we believe Donald Trump awoke one morning with a genuine desire to help struggling Venezuelans, we're inclined to take him at his word when, according to former acting FBI director Andrew McCabe, he called Venezuela "the country we should be going to war with." "They have all that oil and they're right on our back door," he allegedly noted.
Trump didn't need any convincing, and neither did a military and foreign policy establishment that's been desperately trying to destroy socialism in Venezuela since Hugo Chavez was elected in 1999. After kicking out Exxon and nationalizing their oil, Venezuelans have been using the proceeds to restore vision to 700,000 people, build 2,500,000 homes, and establish universal literacy and educational access. These achievements are incredible — they're also why Venezuela had to be destroyed. And they're why the U.S. government continues imposing deadly sanctions to accomplish exactly that.
Luckily, we don't have to look far to understand the coup, or the motivations behind it. In fact, much of The Roanoke Times' readership has gotten a crash course in the subject over the past few years. The fight we've been waging to protect ourselves and our families from Big Oil and the government agencies which serve it is the same fight working Venezuelans have been in for nearly 20 years. Just as Dominion and EQM dictate policy in Richmond, Exxon and Shell dictate it in Washington. Is it any surprise that EQM board chairman David L. Porges cut his teeth overseeing Exxon's tentacles in Asia and Australia?
When you're already in a business that derives profit from the destruction of families' homes and livelihoods, it's not much of a stretch to justify taking out a whole sovereign nation. We must all understand that just as EQM (and the state police backing them) doesn't actually aim to support working Virginians, Exxon (and the U.S. military backing them) doesn't aim to support working Venezuelans either. If you find yourself convinced otherwise, please feel free to reach out — my friends have a few bridges under easement they'd love to sell you.