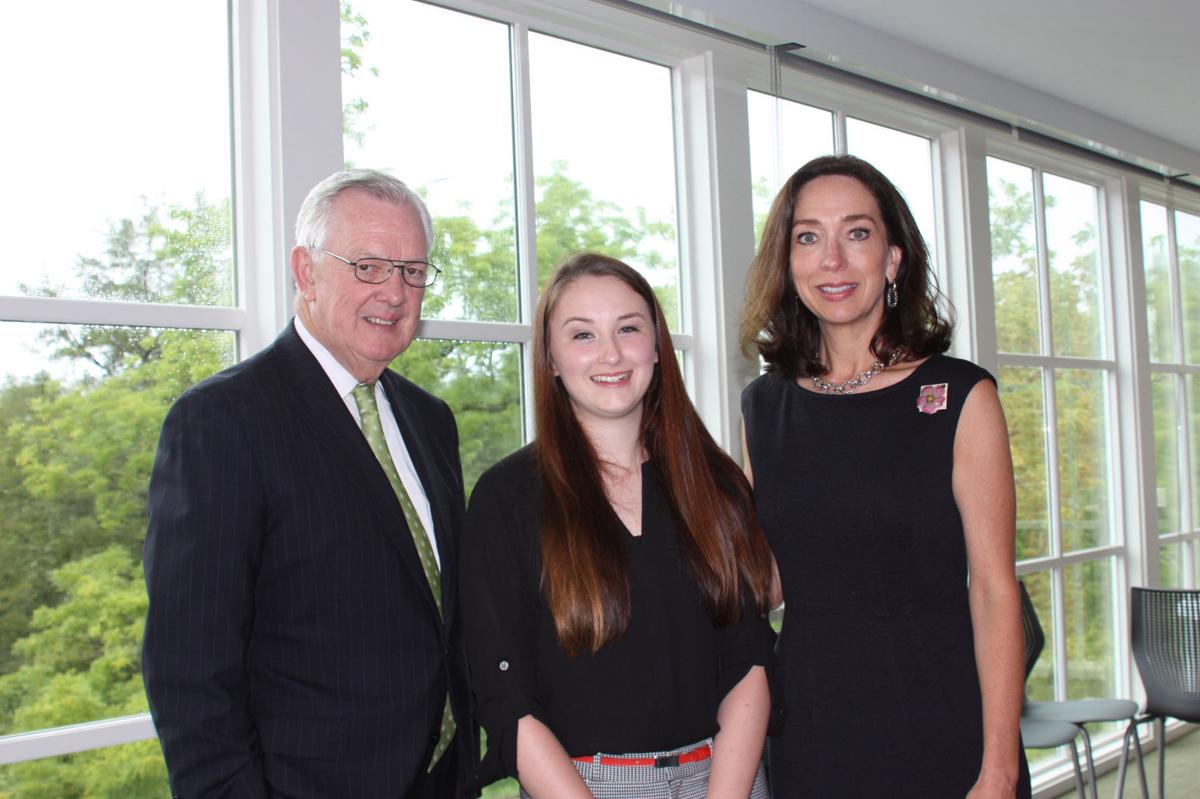 Following the dramatic news that Sweet Briar has been pulled back from the brink, there are obviously many complicated questions in the air. But for a group of young women, there is one big simple question: Should I go back?
Decisions about college are always filled with unknowns, but for Sweet Briar students there is now a whole new layer of unknowns. What will Sweet Briar be like in a few years? What would it be like to start over at a new college?
Here is a perspective from a longtime academic who has studied and taught at big state schools and elite research universities, and who also spent a lot of time at Sweet Briar (although never actually teaching there): You would be crazy not to go back. This is the sort of opportunity most people never get.
Among the unknowns, two things are for sure. One is that teaching will be in place. Ultimately, the college exists only to teach young women, and it is clear that item No. 1 on President Phil Stone's (no relation) "To Do" list was "Make sure instruction is in place." (And given that it's Sweet Briar, the word "excellent" is simply assumed in that item.)
The second thing that is for sure is that you will also learn more, and more important things, outside of the classroom than you would probably learn anywhere else. You will be right in the middle of an exciting and historic moment of struggle and reinvention. You will be part of it. In fact, you will be at the center of it. It will affect everything about your intellectual and personal growth. For instance:
Rather than just attending a women's college, you will be part of lively discussions about gender and education and power in America.
Rather than law being a distant subject not even taught on campus, you will likely take a keen interest in the actions of Amherst County Attorney Ellen Bowyer and Bedford County Circuit Court Judge Jim Updike and Attorney General Mark Herring.
Students rarely take an active interest in state politics — I certainly didn't — but you will; the values and political aspirations of a state attorney general have been instrumental in what has happened and what will be happening to your college.
Students usually have neither knowledge nor interest in the dynamics on the board governing their college, even though many go on to be on boards or other decision-making groups. But you will learn much about how boards can go off the rails in ways that directly affect you, and you will follow the process of a new board trying to right itself.
And rather than thinking of the alumnae as anonymous older gals who send checks and attend reunions, you will know them as a highly active and savvy network that can move mountains. It is a network you will already be part of. Of course all colleges have alums; but how many have a network that can pull off what the Sweet Briar alums pulled off?
At the end of the day, college is really about something much more important than being credentialed or acquiring academic knowledge. It is about giving you the space to invent and reinvent yourself. You should be able to do this at any college, but as a student at Sweet Briar you will also be at a college that is reinventing itself. You will be a part of that process and you will have a unique opportunity to contribute to it. If you want to learn a lot about how the world works, and play a role in it, Sweet Briar is where you want to be. What an opportunity!