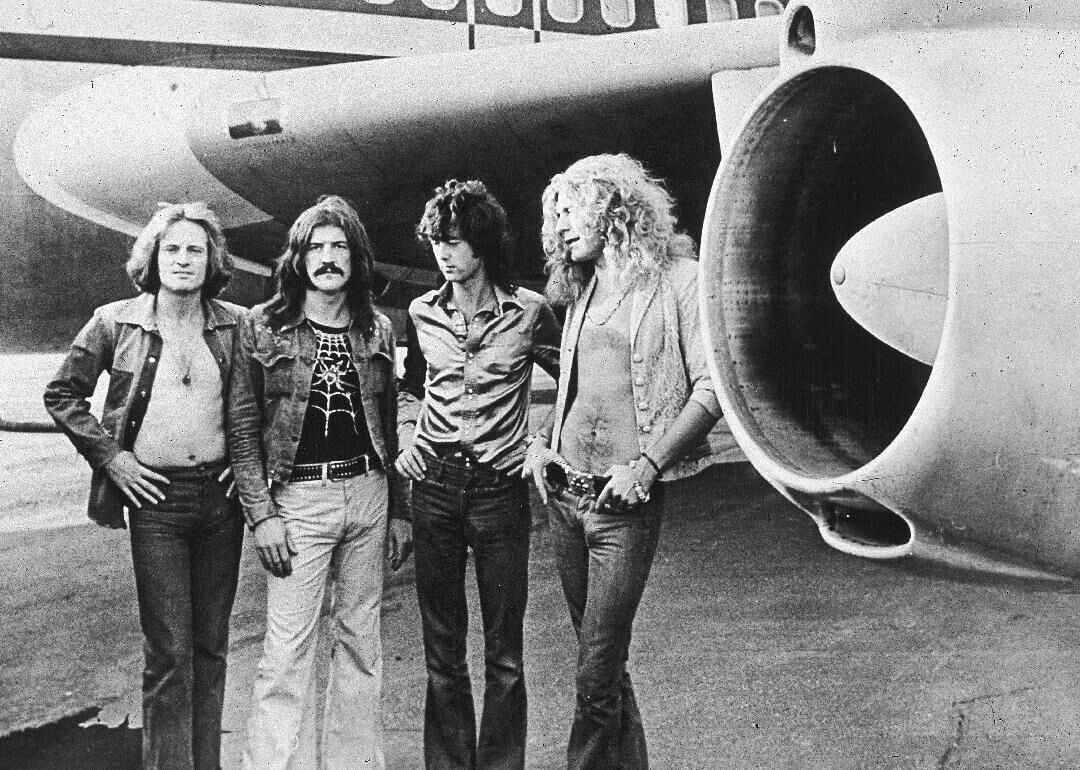 Here's something to make you feel old: This year Led Zeppelin's classic song "Stairway To Heaven" turns 50 years old. It is now as distant from us as the songs of 1921 were then. Al Jolson, who had two hits in 1921's Top 40, did not age well but Led Zeppelin's most famous song is still with us for every bit of its radio-defying 8 minutes and two seconds. As a whole generation of boomers know well, the song advises us "if there's a bustle in your hedgerow, don't be alarmed now / It's just a spring clean for the May queen."
Today being May 1, we're due for a spring cleaning so here are some observations that have been piling up.
1. Politicians as poets. Is your mayor a poet? Probably not, right? Count that as a good thing. The mayor of Charlottesville — Nikuyah Walker — made national news this spring when she published a poem about her city. It wasn't exactly "roses are red, violets are blue, come check out our tax incentives and lovely views." It was, um, well, let's just say it's so graphic that we can't quote from it in a family newspaper, other than to say it depicted Charlottesville as a rapist. Whatever the faults of your mayor or the chair of your board of supervisors, they at least don't have to explain why they've portrayed their locality as a sexual predator. File that under "count your blessings."
2. Conservatives and the Confederacy. The Virginia Supreme Court's ruling this spring that Charlottesville can take down the statues of Robert E. Lee and Thomas "Stonewall" Jackson made headlines, of course. After all, it was that Lee statue — and Charlottesville's attempt to remove it — that provoked the deadly white nationalist march in 2017 that turned "Charlottesville" into national shorthand and helped inspire Joe Biden to come out of a presumed retirement to seek the presidency. Thought experiment: If that march hadn't happened, maybe Donald Trump would still be president today.
In any case, not enough attention has been paid to the context of that court's decision, and there's plenty of context to go around. First there's this: The opinion was authored by Bernard Goodwyn, one of two Black justices on the court. That's a nice historical irony, but wait, there's more. The Virginia Supreme Court is generally (and correctly) considered a conservative court. All seven members were elected by a Republican House of Delegates and often by a Republican state Senate. The court includes a former Republican legislator and attorney general (William Mims), the sister of a former Republican legislator (Teresa Chafin) and a former top lawyer for two Republican attorneys general (Stephen McCullough). And yet this was a unanimous decision. Now, the court wasn't ruling on the wisdom of removing the statues, but on whether the relevant law prevented Charlottesville from doing so.
Still, it's notable that a conservative Southern court ruled against Confederate statues, overturning a lower court ruling that went the other way. But there's some additional context and irony here. In the opinion, Goodwyn writes: "In interpreting a statute, we are bound by 'the plain language of a statute …'" That "plain language" is a legal buzz word. More to the point, this is a conservative analysis, which holds that courts should look only at the text of the law and not consider anything beyond that. So here, then, we have a conservative court, applying a conservative method, and the result has the effect of striking down two Confederate statues. How's that for irony?
3. Is Attorney General Mark Herring a communist? Umm, no. One of the candidates for the Republican nomination for attorney general thinks so, though. Chuck Smith recently sent out a statement that had some unkind things to say about one of his opponents — pretty standard fare in a nominating case. But he couldn't resist taking some shots at the Democratic incumbent (who, it must be pointed out, faces his own intra-party challenge from Jay Jones). Among the things Smith had to say about Herring is that he's "a communist." Really?
Herring might be wrong on many things — Republicans would certainly think so — but a communist? Come on, man. Even in the heated realm of campaign hyperbole, this seems way out of bounds. This kind of charge is simply not believable and making it says more about Smith than it does about Herring. If Herring is again the nominee, Republicans will have his whole record — nearly eight years worth — to run against. There's surely plenty there that Republicans can find to be specific about. But shouting "communist" does not suggest that Smith is prepared to run a thoughtful, issues-based campaign.
4. Sweet Briar, six years later. Six years ago this spring, we watched as the board of Sweet Briar College tried to shut down the school, pleading financial difficulties, and alumnae went to court, armed with evidence that any financial problems were exaggerated and self-inflicted. We all know how that turned out: The Virginia Supreme Court (that same conservative court we mentioned earlier) sided with the alumnae on a key procedural point and Herring (also mentioned earlier!), who had first decided not to get involved with the legal issues involved changed his mind and used his office to orchestrate some mediation. Bottom line: The old board resigned, an alumnae-backed board took over and Sweet Briar is still very much with us today.
Before 2015, the average amount raised each year in unrestricted funds was $1.9 million. For the first five years after the attempted closure, the school raised an average of $12.6 million per year — and that torrid pace continues. During this spring's 10-day March Days of Giving, the school set a goal of $50,000. It blew past that to raise $1.8 million, raising in 10 days nearly what the school had raised in a whole year under the previous regime. Enrollment holds steady, even growing a little. It's also added new programs to use its vast used its vast 3,250-acre campus to emphasize environmental studies and artisanal agriculture. If you're looking for some good news this spring, Sweet Briar remains a good place to look.
So, there's your spring clean for the May Queen who, by the way, is not a candidate for either party.