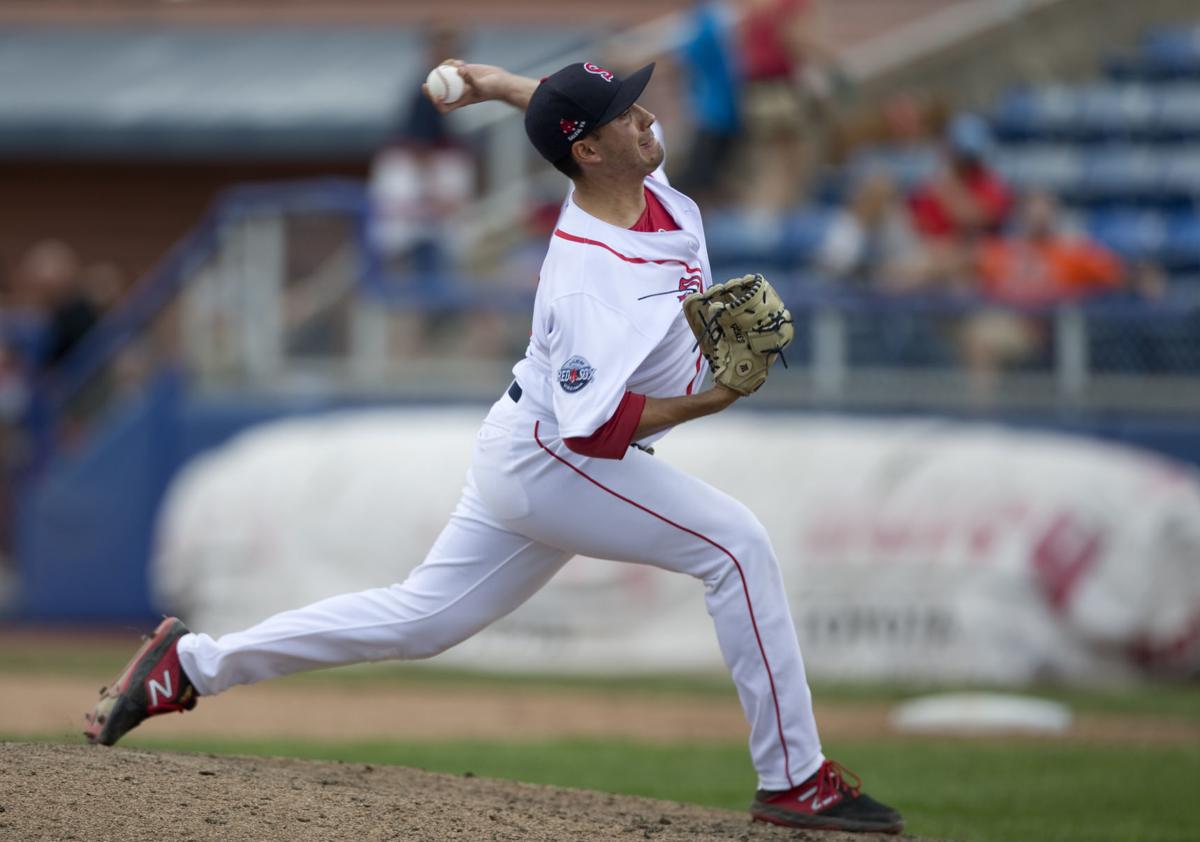 Back in the '80s — a time before the internet, a time before social media, a time some of us remember fondly — there was a band called The Waitresses.
To call them one-hit wonders would imply they actually had any hits. Their best-known song, "I Know What Boys Like," peaked at No. 62 in 1982, although their song "Christmas Wrapping" has gone on to become a minor holiday favorite for those who like their Christmas songs delivered with a pop beat.
In any case, The Waitresses' lead singer was Patty Donahue and on the song "Jimmy Tomorrow" she delivered one of the most cutting lines ever in rock music: "I don't want to be somebody else's learning experience."
We'll leave it to you to imagine what she was singing about, but we have a pretty good idea of what she should have been singing about — all the changes that Major League Baseball is foisting on minor league baseball fans this year.
While people have been preoccupied with politics and the pandemic, Major League Baseball has been making over its whole system of minor leagues — an issue that hits close to home because we have some of those minor league teams.
At least we still have them — because some communities won't.
First, MLB cut ties with 43 teams, slimming down the number of minor league teams to 120 — four for each of the 30 big league franchises. Most of those 43 communities will wind up with different sorts of teams — but some won't have any at all.
The Appalachian League — of interest to us because it has teams in Danville, Pulaski, Bristol and just over the state line in Bluefield and Princeton — is no longer a professional rookie league. Instead, it's been reconfigured as a summer league for college players and will have some kind of affiliation with Major League Baseball outside of the formal minor league system. Fans may not notice that much — there might not be much difference between a 20-year-old college player and a 20-year-old signed straight out of the Dominican Republic — although the teams have been renamed.
Instead of the Pulaski Yankees, we have the Pulaski River Turtles. Instead of the Bristol Pirates, we have the Bristol State Liners. Instead of the Danville Braves, we have the — well, we'll find that out today. 
Those names announced so far are actually pretty cool — and those communities are a lot better off than the ones whose teams have wound up in other leagues outside the formal farm system structure. The economic beauty of the new Appalachian League: College players don't get paid. And all those communities are better off than places such as Lowell, Massachusetts and Staten Island, New York whose once-famous minor league teams are now kaput.
Make no mistake: This is all about money. Fans may get weepy and sentimental about baseball — we plead guilty as charged — but the billionaires who run Major League Baseball aren't so soft-hearted. They've just laid off whole communities with the same ruthless efficiency as any other major corporation. Thanks for your service. Now leave.
Major League Baseball has shown the utter emptiness of its soul when it comes to the names of its reconfigured minor league system. The Salem Red Sox and the Lynchburg Hillcats once played in the Carolina League — an odd name for a league that ranged as far north as Delaware, but one that at least conjured up some sense of history that extended back to the league's founding in Durham during World War II.
This year Salem and Lynchburg will still be playing but in something called Low-A East. Could that name be any less imaginative? Major League Baseball has taken all the traditional names — the Carolina League, the South Atlantic League, the Pacific Coast League and so forth — squeezed every syllable of poetry out of them and turned them into bland entries on a corporate org chart.
To discuss this, we bring in that noted nomenclature expert, William Shakespeare.
Will, isn't this the dumbest thing you've ever heard of?
"What's in a name? That which we call a rose by any other name would smell as sweet."
Umm, we seem to be having some technical difficulties here. We'll have to come back to Shakespeare some other day.
OK, maybe fans settled into their seats at Salem Memorial Ballpark or Bank of the James Stadium in Lynchburg won't care about the name of the league, just the price of the beer, the quality of the hot dog and maybe even the score of the game. Still, these are uninspiring league names no matter what Shakespeare or MLB Commissioner Rob Manfred has to say.
Now comes Major League Baseball's latest outrage, umm, we mean innovation. It will use all of its reconfigured and rebranded minor leagues to test out different rule changes that baseball's corporate masters think will somehow improve the game. At the Triple-A level, fields will have slightly bigger bases with a less-slippery surface — they're said to be safer for players (who can be against that?) but also likely to induce more stolen bases. All the Double-A league will ban defensive shifts, which have become popular in recent years. There's another solution for that, of course. Players could just hit to the opposite field. Conservatives should be especially outraged by this change: This is a regulatory scheme designed to interfere with the free market. Innovation is being stifled.
Low-A West will have a dreaded pitch clock designed to speed up supposedly all-too-languid game. Never mind that a Wall Street Journal study once found that there were more actual minutes of decisive action in a baseball game than in a football game. Our Low-A East and other Low-A leagues will limit pitchers to two pick-off attempts per plate appearance. Low-A Southeast will see "robot umps" — technology calling balls and strikes, while the actual umpires babysit the machines. If we can't yell at the umpires for making a bad call, what can we yell at them for? Hey, ump! Have you tried rebooting?
Maybe, just maybe, some good will come out of this. Not all sports innovations are bad. The old American Basketball Association — of which Roanoke and Salem were briefly a part through the Virginia Squires — brought us the three-point shot, which is now an accepted part of the game. The National Football League was made more interesting by adopting the collegiate two-point conversion. Still, we're sports curmudgeons when it comes to what baseball is doing. It's bad enough that we lost last season to the pandemic. Now be must endure all these "improvements." The Waitresses were right. We don't want to be somebody else's learning experience.