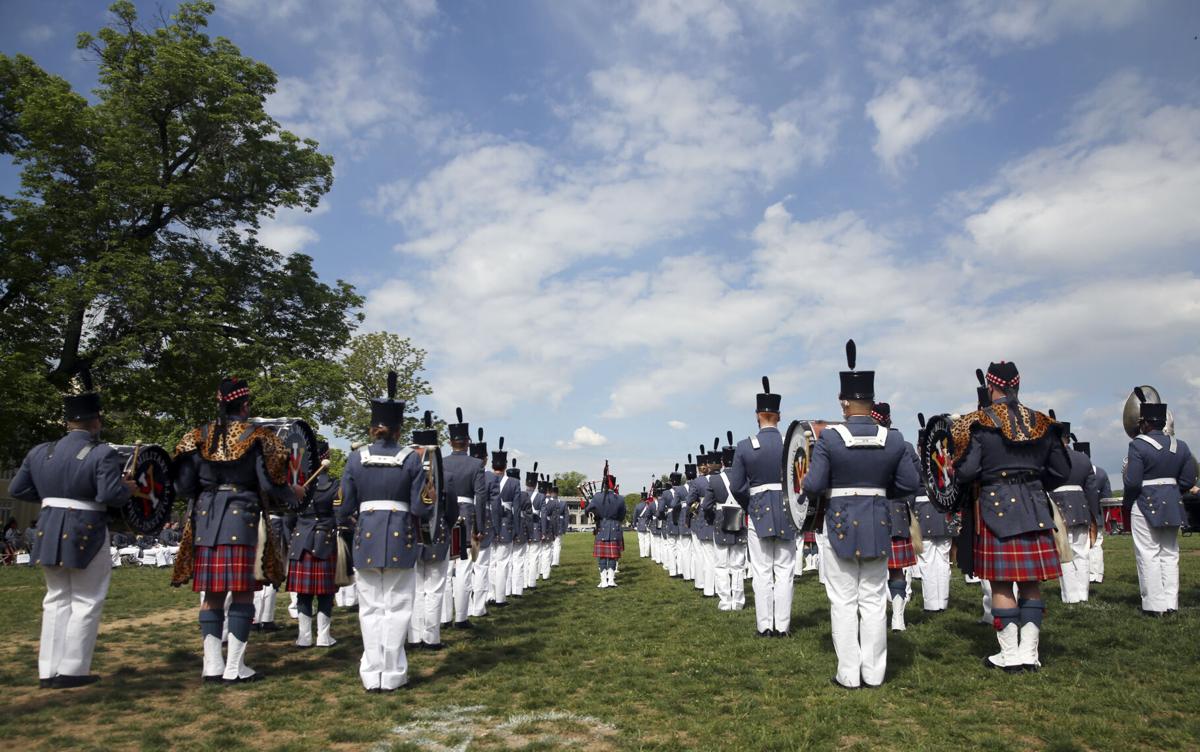 It's been a busy week here in Virginia, so let's do a round-up:
1. Should Virginia defund Virginia Military Institute?
After The Washington Post published a story about sexual assaults and general misogyny at VMI, the hashtag #DefundVMI trended on Twitter and some legislators talked of doing just that.
Del. Mark Levine, D-Alexandria, tweeted: ""If VMI can't rid itself of endemic sexism and racism — and discipline students involved in it — Virginia must defund it entirely."
And state Sen. Janet Howell, D-Fairfax and, more importantly, chair of the Senate Finance Committee, said she was considering reducing VMI's appropriation.
"I'm embarrassed that this is going on at a Virginia-financed institution," Howell told the Post. "I am thinking about reducing their state support if they don't make rapid changes.
VMI Superintendent Cedric Wins was quick to respond. "The allegations contained within the story are unacceptable of any VMI cadet and no one — VMI cadet, faculty, staff, nor civilian — should be subjected to the type of behavior detailed in the article. The fact that this type of behavior is reported to have come from individuals who have worn the VMI uniform is repugnant."
The details reported in the Post story are repugnant; they also mirror equally repugnant details in the independent report that Gov. Ralph Northam ordered of VMI.
If VMI really does wind up getting defunded or even partially defunded the blame will lie with those male cadets. There is no excuse for their behavior and, let's be clear, sexual assault isn't just a violation of the rules, it's a crime — and ought to be treated as such.
However, for legislators to talk about defunding VMI also seems a bit like playing to the crowd — and not a serious policy proposal.
Levine is irrelevant; he lost his primary for renomination.
Howell's views are more consequential because she chairs the Senate committee that deals with the budget and so really is in a position to reduce VMI's funding.
It's certainly appropriate for legislators to send a signal that they want this mess cleaned up. However, there's some context sorely lacking here.
Some of the problems detailed are certainly unique to VMI. The Post reported that after Kasey Meredith was announced as VMI's first female regimental commander, she became "the object of derision by VMI students on Jodel, a widely used anonymous social media app where female cadets are routinely dismissed as 'shedets' or 'sheeds.'"
These unhappy young men are not well prepared for going into a workforce where their boss might well be a woman. Grow up, dudes.
Sexual assault, though, is not a uniquely VMI problem. It's a societal problem. The independent report into VMI found that "of the current female cadets who participated in the survey, 14% reported being sexually assaulted at VMI, and 63% reported being told directly by others they had been sexually assaulted."
Those are horrifying numbers. But RAINN — the Rape, Abuse & Incest National Network — says they are actually lower than the figures at colleges nationwide.
It says that says that among undergraduate students, 26.4% of women "experience rape or sexual assault through physical force, violence, or incapacitation."
VMI's figures get attention because VMI is VMI — and clearly some legislators are uncomfortable with the very idea of a state-run military school. But before legislators start talking about defending VMI over its sexual assault problem, perhaps they should commission similar reports at all state colleges so we can attack the problem more broadly.
That's not to excuse what's happened at VMI, but rather to point out the selective outrage of certain legislators when they have an easy target.
2. Will Southwest Virginia keep its seat on the redistricting commission?
The 16-member commission previously had one member from Southwest Virginia — Marvin Gilliam of Bristol — and now he's resigned for unknown reasons. The remaining board members now will pick his successor, and there's some talk that his replacement won't be from Southwest Virginia.
The commission is limited by some rules — it must be evenly split between Democrats and Republicans and Gilliam was a Republican, so whoever fills his seat must be, too.
His name came from a list submitted by Senate Minority Leader Tommy Norment so commissioners are bound to go back to Norment's list to find a replacement. That's where things get tricky. The only other Norment nominee from Southwest Virginia is John Thomas Jr. of Roanoke — assuming you count Roanoke as part of Southwest Virginia. (Opinions on that vary the further west you go).
George Barker, D-Fairfax, suggested to WVTF-FM that commissioners might not pick someone from Southwest Virginia.
"We do have a responsibility to make sure that there's inclusiveness in terms of where the members of the commission are geographically located within the Commonwealth, as well as other types of things related to race, ethnicity, income, age, all those types of things," he said. "So it's not just one issue, we have to balance a number of things."
All that's true but ultimately redistricting is a geographical exercise. Without Gilliam, there's not a single commission member — citizen member or legislator — from west of Lynchburg.
Gilliams' depature highlights a problem with the rules: To meet the commission's criteria of geographical diversity, there should be a member from Southwest Virginia. Period. End of statement. The region will lose legislative clout no matter who draws the lines; must we lose it before the process even begins?
3. Why aren't people more worked up over deteriorating schools?
Once again, we see people showing up en masse at local governing bodies to protest something those boards can't do anything about.
A few years ago, it was the push to get local boards of supervisors to declare themselves "Second Amendment Sanctuaries." Did that make any difference? No.
Now, we see crowds showing up at school boards to protest critical race theory (something that schools say they're not teaching).
Yet why aren't these same crowds voicing equal displeasure with the physical state of their schools? Or school funding in general? We have some rural schools held together by duct tape. We have some schools — and not just rural schools — with ceilings falling in. Why aren't people getting upset about that?
We habitually blame the General Assembly — which under both Republicans and Democrats has shown little interest in the subject. But at some point, we have to blame voters themselves.