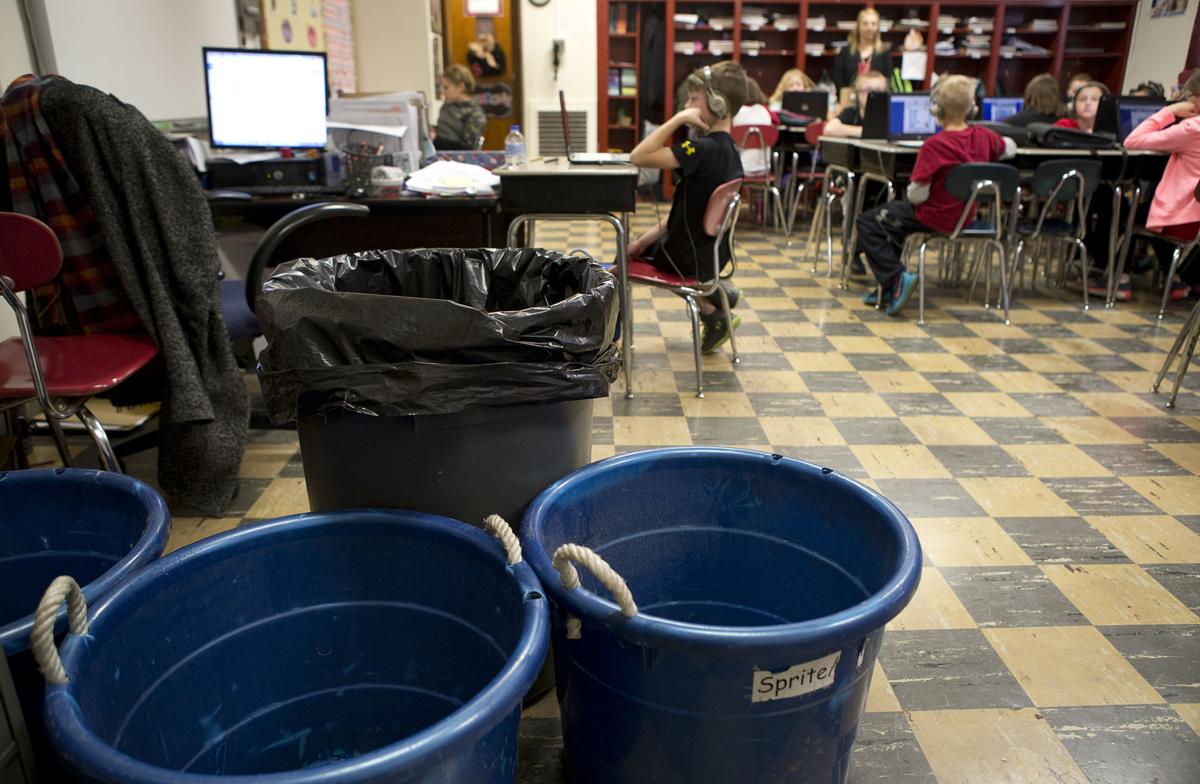 So we finally have two statewide tickets — Terry McAuliffe for governor for the Democrats and Glenn Youngkin for the Republicans.
How can we tell them all apart?
Well, one's on the left, one's on the right. That might be enough for some people. But here's another way. Let's see whether either or both are willing to embrace an aggressive agenda to help build a new economy in rural Virginia.
Here are five things a candidate could endorse. Conveniently, all these are non-ideological, so it's possible to construct both a liberal and a conservative rationale for each.
1. More state support for school construction.
Anything that starts off with "more state support for …" sounds liberal but it's been a die-hard conservative who's been pushing the most specific fix. State Sen. Bill Stanley, R-Franklin County, has championed a $3 billion statewide bond issue for school construction.
We've been over the facts and figures many times: Many school buildings in rural Virginia are so old they can't easily handle new technology — they weren't built with that many electrical outlets, for one thing. We won't talk about the ones that are literally falling apart.
With the exception of a period in the 1950s, Virginia has historically expected local governments to foot most of the bill for school construction.
The problem is that schools are now so expensive that's hard for many localities — and not just rural localities.
Many urban areas are in the same fiscal bind, which sets up the opportunity for a grand coalition between central cities (generally represented by Democrats) and rural areas (largely represented by Republicans).
Making that happen has been harder than it should be. To his credit, Gov. Ralph Northam persuaded the General Assembly last year to use some of the state tax revenue from casinos for school construction.
He anticipates that after several years of operation, the casinos could generate enough tax revenue to allow the state to issue up to $1.5 billion in bonds for school construction. That's half the $3 billion Stanley proposed but still not an insignificant amount.
The problem is that it might be 2025 before the state can even do this. Is there any candidate who can come up with a shorter time frame? And whether they do or not, those future revenues for school construction depend on future governors and future legislatures not changing the rules.
Will the candidates pledge to carry this through? And will either endorse Stanley's call for a bond issue or find some way way to fund school construction?
2. A constitutional amendment for equal education.
The root of the school funding challenge in rural Virginia is the state constitution, which pledges that the state "shall seek to ensure that an educational program of high quality is established and continually maintained."
The state Supreme Court ruled in 1994 that the "shall seek to" phrase rendered the rest meaningless because the legislature can always claim it's seeking to do something but just hasn't gotten there yet.
Stanley — once again a conservative pushing an issue that liberals ought to have made their own — proposed a constitutional amendment to close that loophole and instead guarantee "equal educational opportunities."
It was met with a bipartisan silence in the General Assembly in the past but remarkably this year sailed through the state Senate. Then it was killed by Democrats in a House committee.
One House Democrat — Del. Chris Hurst of Montgomery County — sponsored a similar amendment, only to see it die, as well.
Will either McAuliffe or Youngkin put gubernatorial heft behind changing the constitution to end school disparities? If not, why not?
The pandemic has highlighted the digital divide that we already knew existed. And, to be fair, both parties are united on closing it — but it's not closed yet.
The question here isn't which candidates will be in favor of rural broadband — they all will be. It's which ones will have the most creative solution to make this happen fastest?
Will any buck the telecoms and say it's time to invest in satellite-based internet through SpaceX's Starlink, which already has gotten 45 households in Wise County online through a pilot program?
This isn't about a clever sound bite but about the tricky details of policy (and a willingness to defy some big interest groups).
Who has a plan to help reverse the population declines that afflict much of rural Virginia?
The state's tobacco commission, charged with building a new economy in Southside and Southwest Virginia, has started a program to incentivize young adults with certain in-demand degrees to locate there. That's based on similar programs in other states.
Will either candidate for governor put his weight — and potential funding — behind that or other programs? If not, should we conclude those candidates are indirectly in favor of depopulating large parts of rural Virginia?
5. Grow the University of Virginia's College at Wise into a research university.
Universities have been called "the steel mills of the 21st century" for their role as economic engines — and research universities are the biggest and best steel mills of all because they're the ones generating spinoff industries.
We see this most clearly in all the economic growth associated with Virginia Tech. Of all Virginia's state-supported colleges, only two don't have graduates programs.
One is Virginia Military Institute, which is understandable given its unique mission. The other is UVa-Wise. There is a proposal for a master's in education program moving through the state bureaucracy.
That's nice but Northam had an even better idea when he was running for governor in 2017. He proposed turning UVa-Wise into a research university with that research focused on renewable energy — a way to help transition the coalfields from the energy of the past to the energy of the future.
His recent proposal to direct coal tax credit savings to the school ran afoul of politics on both the left and right but the concept remains sound.
So will either McAuliffe or Youngkin renew this pledge, and then make it happen?