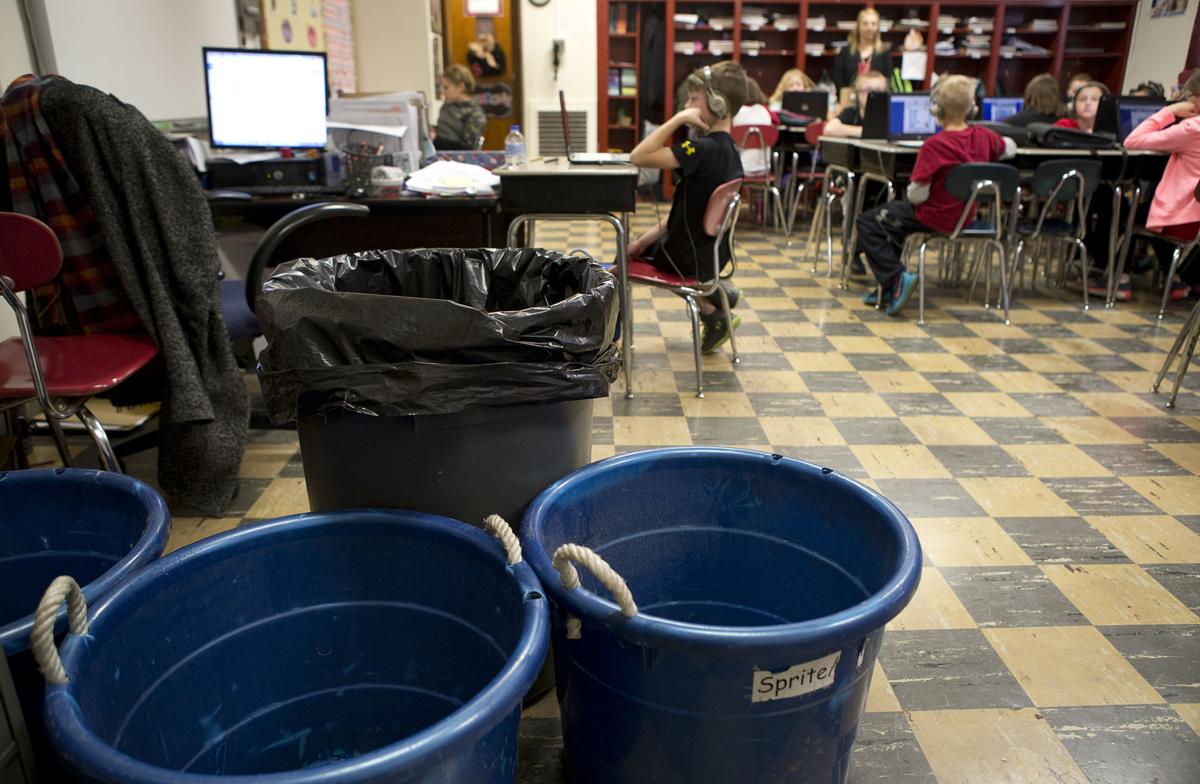 We choose our words carefully, so when we use a strong one, we mean it. Today we shall use a strong one. Perhaps several strong ones.
On Wednesday, a House of Delegates committee tabled — that's a polite way of saying "killed" — a proposed constitutional amendment that would have guaranteed "equal educational opportunities" for all Virginia students.
Those legislators who voted to kill this amendment, sponsored by state Sen. Bill Stanley, R-Franklin County, gave some fancy technical reasons for doing so. Namely, that they have already set two constitutional amendments in motion to be on ballots in 2022 and we shouldn't have to vote on more than two constitutional amendments at a time.
Pardon our language, but this is a load of bovine fertilizer. That rationale may be rooted in some precedent — Virginia hasn't had three constitutional amendments on the ballot since 2006 — but it's still a load of the aforementioned agricultural by-product.
We call 'em as we see 'em, and here's what we see: We see Democrats from the most affluent parts of Virginia who have forsaken their heritage and have come to regard voters in less affluent areas — specifically rural areas — with utter disdain. Democrats like to style themselves as the party that champions public education. The Democrats who run the House Privilege and Elections Committee have now proven this to be a lie.
Like we said, strong words.
Let's review: The long-documented disparity between schools in Virginia's wealthiest areas (now represented exclusively by Democrats) and its poorest ones (represented by a mix of Democrats in central cities and Republicans in rural areas) is rooted in the state constitution. The Virginia Supreme Court — in a case brought by the counties of Buchanan, Halifax, Pulaski and Russell and the cities of Petersburg, Radford and South Boston — ruled on 1994 that there was nothing in the constitution that guaranteed schools be equal.
There almost was, though. When Virginia's new constitution was being debated in 1969, a coalition of Republicans and liberal Democrats tried to insert language to require equal schools. They were rebuffed by conservative Democrats, holdovers from the Byrd Machine era. That's what forms the constitutional basis for Virginia's school disparities and that's the loophole that Stanley's amendment would have fixed. Instead, what we saw Wednesday was 11 supposedly liberal Democrats vote to uphold a disparity written into the state constitution by former segregationists. History is full of irony. They're in favor of taking down Byrd's statue but quite keen on leaving one of his policies in place.
The vote was almost a straight party-line vote. These are the 11 Democrats who voted to uphold school disparity for Virginians in less-affluent communities: Dawn Adams of Richmond, Alex Askew of Virginia Beach, Kelly Convirs-Fowler of Virginia Beach, Candi King of Prince William, Paul Krizek of Fairfax, Mark Levine of Alexandria, Cia Price of Newport News, David Reid of Loudoun, Mark Sickles of Fairfax, Marcus Simon of Fairfax and Shelly Simonds of Newport News. They deserve a scarlet letter of shame.
The only Democrat to vote in favor of the amendment was Sam Rasoul of Roanoke. He joined Republicans Les Adams of Pittsylvania, Robert Bloxom of Accomack, Chris Head of Botetourt, John McGuire of Goochland, Israel O'Quinn of Washington, Bobby Orrock of Caroline, Chris Runion of Rockingham, Nick Rush of Montgomery and Wendell Walker of Lynchburg.
It's easy to look at that in terms of party affiliation, but there's another way to look at the vote that's even more instructive: All the suburban legislators voted against the amendment, all the rural or western ones voted for it. Let's be absolutely clear here: Those suburban legislators represent affluent communities — school disparity isn't their problem. Reid, who made the motion to table the amendment, represents the most affluent county in the country with a median household income of $151,800. He doesn't have to worry about Dickenson County, where the comparable figure is $29,932.
Democrats like to claim they're looking out for the least among us. That's not true here. What these so-called "progressive" Democrats did — behind the fig leaf of having a third constitutional amendment on the ballot instead of two — is not only uphold a Byrd-era policy but also vote for regressive tax policies. They leave the poorest localities in Virginia with no choice but to tax themselves — if they can. This is a betrayal of Democratic ideology. When did Democrats come to favor taxing the poor?
Stanley had choice words for them, which we quote at length here because every word of this is true: "Northern Virginia legislators proved once again that they are either too scared to deal with this critical issue, or more likely that they just don't care. They don't care about using public education to help our children in our rural areas and our inner cities break the cycle of poverty. They don't care about fixing the schools in those areas, so long as their children get to attend nice new shiny and modern schools and receive a world class education while others who live in the rest of Virginia can't. These NoVa legislators don't care about us, and they proved it today. And their answer to just have the rural and inner city localities raise their taxes to pay for it demonstrates both a regional ignorance and arrogance on their part. Modern schools in rural and urban areas create a talent pool and workforce pipeline that will attract businesses to these regions who will bring the high paying jobs with them. That's how you revitalize the economies in these areas. But Northern Virginia just doesn't give a damn."
We generally try to see both sides of every issue but this vote fits a recurring pattern of Democrats from the urban crescent giving rural Virginia the Marie Antoinette treatment: "Let them eat cake." Sickles complained that rural schools were apparently getting too much money. He singled out Lee County, in particular. "I don't know why they can't make better use of it. I don't see why people can't take initiative, even in rural and small town Virginia, to solve their own problems." Why Sickles sounds positively like a Republican! Pull yourselves up by your bootstraps! Of course, Sickles represents a district where the median household income is $124,831, more than 3.5 times higher than the $32,888 in Lee. Easy for him to say, just as it's apparently easy to vote to maintain schools that are separate and unequal.