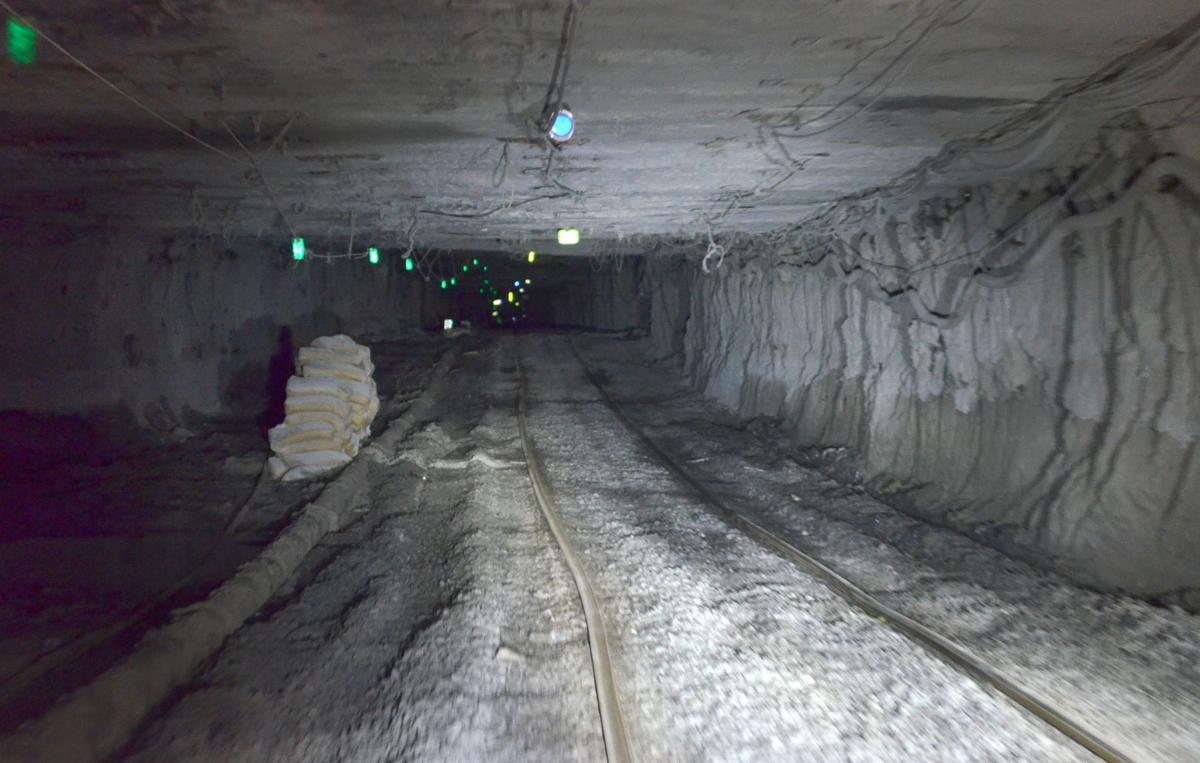 In medicine, the rule (often incorrectly attributed to Hippocrates) is "first, do no harm."
In politics, the equivalent of that is "first, don't mess up." Or occasionally something more colorful.
That rule very much applies today as the General Assembly meets in its annual (and often misnamed) veto session. The legislature has no vetoes from Gov. Ralph Northam to override but does face a stack of bills that he's sent back with amendments.
The one that will get the most attention is the bill to legalize marijuana, where he wants to speed up that legalization to July 1.
The one we are most concerned about is the amendment he wants to attach to the bill abolishing the coal tax credits — an amendment that recommends the state's savings be directed to the University of Virginia's College at Wise "for the expansion of course offerings in data science, computer science, cybersecurity, and renewable energy."
This is where that Greek medicine advice applies: Legislators, please don't mess this up.
We speak first to Republicans, both those who represent the coal counties and those who don't.
We know you don't think the coal tax credit should be abolished at all; the bill passed the General Assembly on nearly party-line votes. (State Sen. Emmett Hanger, R-Augusta, was the only Republican to vote in favor). But that question has been decided. The coal tax credits will be repealed, whether you think that's a good idea or not.
The question is whether the coal counties get anything in return. The original bill offered nothing beyond a study of the region's economic needs — that's hardly a fair trade. Northam's amendment offers something. It's not as strong a commitment as we'd like to see; we wish there was a way to dedicate that revenue stream.
Still, Northam's amendment does provide at least a moral guidepost that means future legislatures will get criticized if they depart from it (we can guarantee that part, by the way). It's also not an insubstantial sum of money — $300,000 a year at first, but then jumping to $6.5 million a year in fiscal year 2026.
Republican legislators may understandably be reluctant to cast a vote that looks as if they're in favor of abolishing the coal tax credit when they're not; but they need to keep this in mind: If they help vote down Northam's amendment, then the coal counties get nothing, absolutely nothing, in return. The worst scenario of all for coal country legislators (all of whom are Republican) would be to go home and explain to voters why they passed up a chance for extra money for the only four-year state school in the region. As much as we'd like Northam to veto the bill if the General Assembly doesn't agree to this amendment, we all know he won't. He'd say "well, I tried" and then ink it into law and we'll spend years looking back at what could have been.
State Sen. Todd Pillion, R-Washington, says Northam's amendment doesn't do enough to compensate the coal counties for the state's actions to phase out coal. He's absolutely right, of course. This is the big blind spot that Green New Dealers have.
The transition from fossil fuels to renewable energy will create a lot of jobs — solar is one of the fastest-growing job sectors in the country right now — but those jobs aren't necessarily where the coal jobs were, so they're not really a replacement.
We could make a long list of what reparations — yes, reparations — the state owes coal country in return for last year's Clean Economy Act. But not all bills are paid all at once. This should be considered a starting point, not an ending point — and Pillion and other legislators are right to keep the pressure on.
This amendment, as insufficient as it might be (Del. Israel O'Quinn, R-Washington, called it an "empty amendment), does at least create a precedent that coal country is entitled to compensation. That can be useful going forward.
Some Southwest Virginia legislators may have ranked other needs higher in priority than expanding UVa-Wise. On that score, some Democratic legislators from outside the region may agree with them. But again, that's not the question — the question here is up or down, this money or nothing?
No one disputes that the coal counties need a more skilled workforce if they're going to have any chance of competing in the world's new economy. This is one way to get there.
The coal county legislators should take this amendment and then try to build it on. Here's the goal everyone should be focused on: Turn UVa-Wise into the premier research university focused on renewable energy, at least for its size.
What would it take to create an economic engine like that? This is surely part of that answer. (By the way, that's a question we ought to be asking UVa-Wise's educational masters in Charlottesville, which is how the org chart works. Why aren't you leading an effort to make that happen?)
We fully understand the partisan instincts for Republicans to criticize a Democratic governor, but we'll give Northam some credit for finding a way to fulfill at least the spirit of his campaign pledge to expand UVa-Wise. He could have easily signed the bill and won easy acclaim from his own party for his green credentials. He didn't. Let's salute that.
We turn now to Democratic legislators: You lose nothing by backing this. You wanted to abolish the coal tax credits; you'll get your abolition.
Do you really want to be seen voting against more money for higher education in the coalfields? That's not a very good look.
Indeed, some Democrats could use this vote to make up at least a little bit for some of the astonishingly cavalier things they've said about Southwest Virginia. Yes, we're referring to Del. Mark Sickles, D-Fairfax, who had the gall to suggest that rural communities should "solve their own problems" when it comes to school funding.
He represents a locality where the median household income is $124,831. In the county he singled out — Lee County — the figure is $32,888 and there are others in coal country even lower.
When did Democrats start sounding like Republicans? (Special message to Sickles: Localities in the coalfields really would like you to visit so you can see their crumbling schools firsthand.)
But back to coal tax credits and General Assembly Democrats at large: This is the easiest vote you'll ever cast to show at least a smidge of concern about the coal counties. Be advised, though, we think there should be a lot more to come.