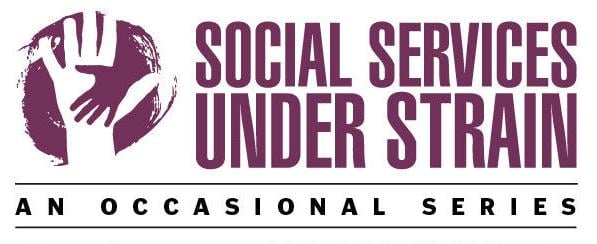 For more than a year, Roanoke Times reporter Alison Graham has been compiling interviews and data for a project that looked closely at how state and local government entities take care of some of the most vulnerable children in our society — children who require special education, children growing up in homes broken by addiction, children who are placed in foster care.
A generous fellowship from the Blacksburg-based Secular Society freed Graham from day-to-day reporting duties so she could pursue this project. The resulting series of articles does an excellent job of sorting through the alphabet soup of overlapping organizations to hone in on individual stories, some heartwarming, others troubling and frightening, using these narratives to illustrate aspects of a larger, dysfunctional whole.
Series: Social Services under strain
Virginia's decentralized system of social services including child protection and foster care has been scrutinized for nearly 40 years. The system is both a major source of state government spending and a place where decisions made can have generational impacts.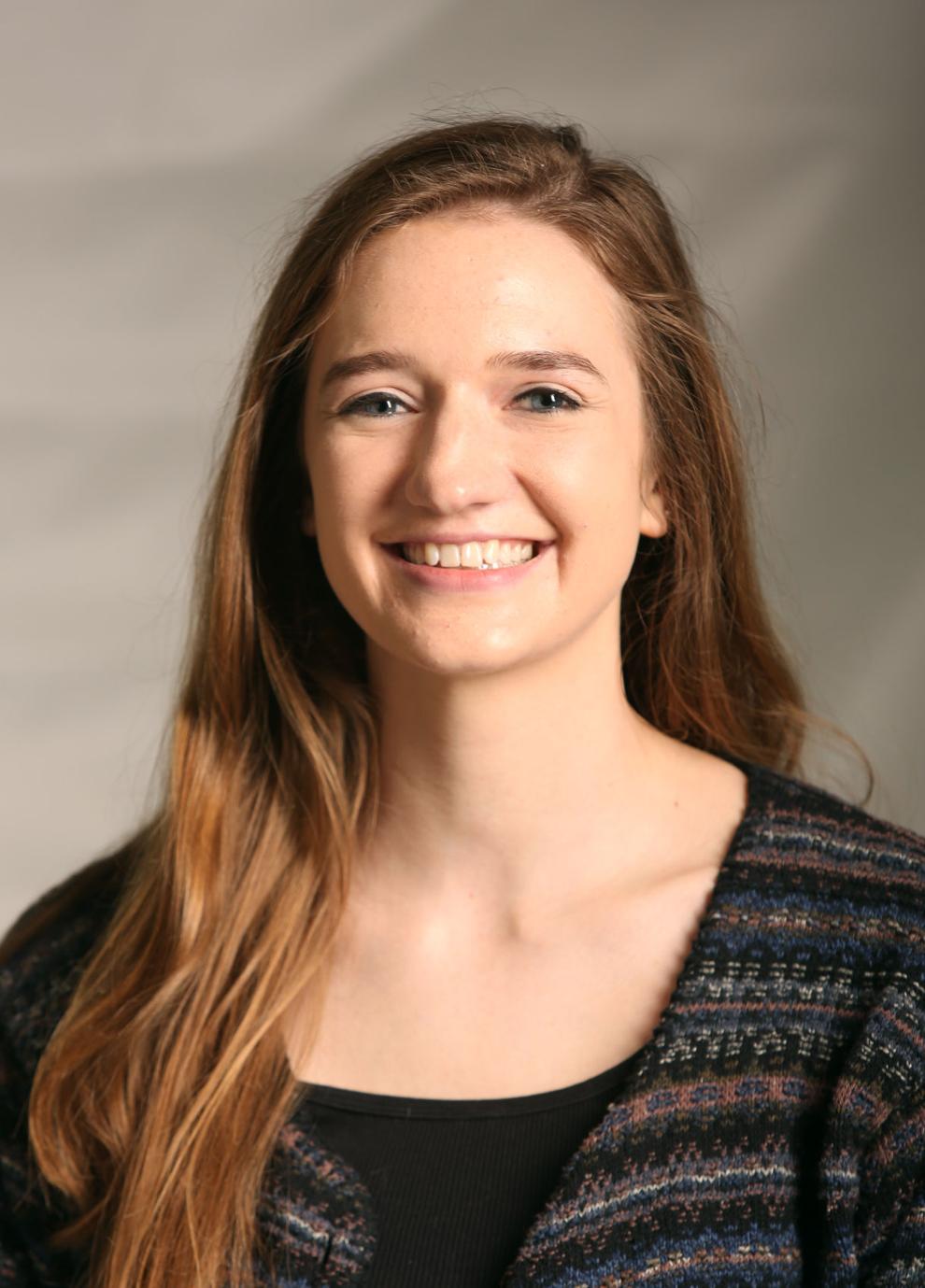 Graham's interest in the project grew out of her experience covering a series of horrific cases in Rockbridge County, most of which were first written about by veteran reporter Laurence Hammack. The details comprise the stuff of nightmares.
A boy whose seven months of life were spent in a bug-infested, trash-filled home, his parents and grandmother ultimately pleading guilty to child abuse.
A filthy mobile home and a nearby junked Ford van where a Rockbridge County brother and sister, both adults, repeatedly molested four children, ages 3 to 15.
An infant born premature with marijuana and opioids in her system, dead four months later. Though a Rockbridge social services worker designated the infant's home as high risk, the department never followed up before she died.
In fact, in all the cases listed above, the Rockbridge County Department of Social Services received complaints and did nothing.
An investigation of the department uncovered evidence of a supervisor who shredded child abuse complaints without allowing them to be investigated or entered in the statewide database.
Though the Rockbridge department's grotesquely negligent inaction clearly contributed to these atrocities, in the end no one involved in the department faced any consequences of note.
A special grand jury report found terrible corruption and malfeasance but not enough evidence to press criminal charges. The old saw goes that a grand jury would indict a ham sandwich — but in this instance, no laws existed that applied to the specific circumstances the grand jury report described.
The state board of social services also investigated the local board, the first time the state board had ever exercised that power — only to let the local board off the hook because they had not received proper training.
Graham's investigation found that the problems brought to light in Rockbridge County were just small pieces of a large, scary picture. For decades, the Joint Legislative Audit and Review Committee found that many local departments weren't in compliance with state standards and the state did little to nothing to fix this.
Because Virginia's social services system lacks strong central oversight, local social services employees are rarely held accountable for decisions they make, even when those decisions are clearly not in a child's best interest.
If a regional office finds problems and recommends that local offices make improvements, the state has no system in place to ensure those recommendations are followed. Even where the state social services department has authority, the body rarely acts to enforce its own policies. Within this system, there is no place where the buck stops.
Though this problem has been documented for more than 40 years, solutions have progressed slowly, with efforts at reform launched from both sides of the General Assembly aisle never reaching the governor's desk.
A major step forward came with the formation of the children's ombudsman office, the result of bill sponsored by Del. Chris Hurst, D-Montgomery, that gives those with complaints about social services departments someone to turn to.
Questions remain, though, as to whether this ombudsman has any authority to enforce necessary changes when push comes to shove.
Let's not overemphasize the negative to the total detriment of the positive. Graham also found many individuals and organizations who valiantly strive to do the right thing.
The innovative family drug treatment court programs in Bedford County and Giles County work to help parents overcome drug addiction and reunite with their children.
The STARS program in Roanoke County provides extra support for families fostering children with severe disabilities or emotional needs, and additionally helps the county save money on Children's Services Act costs.
Many foster parents are rock stars doing their best to give children in the care stable lives full of love. Because of pandemic-related difficulties, families have been discouraged from taking on foster children, yet some, like Roanoke County's Karen Mason, have plowed ahead anyway.
The system is dependent upon the dedication, integrity and bravery of grossly overworked and underpaid social workers whose circumstances put them at grave risk of burnout.
The problem of weak state oversight also applies to the Office of Children's Services that oversees Children's Services Act funding, used to pay for services like foster care and children who have special education needs that can't be met by school systems.
The law requires local governments to pay a portion of CSA costs, based on an outdated formula, regardless of the county or city's own financial resources. Because of this, CSA issues only tend to get discussed when rising costs panic local officials, ensuring that expense rather than care remains focus. When it comes to solutions, kicking the can down the road has been the norm, so that both state and local entities end up paying more for worse services.
Nobel Prize-winning American novelist Pearl S. Buck wrote in 1954 that "the test of a civilization is in the way that it cares for its helpless members," echoing the Parable of the Sheep and the Goats from Matthew 25, wherein Jesus tells his followers, "Truly I tell you, whatever you did for one of the least of these brothers and sisters of mine, you did for me."
The flaws in the system, so long unaddressed, prove that too often these principals are forgotten.
The much needed reforms will need to be addressed from the top down and the center outward, and require Republicans and Democrats to set their differences aside and put the needs of the vulnerable first.
In a future editorial, we'll examine what those steps toward reform could and should be.