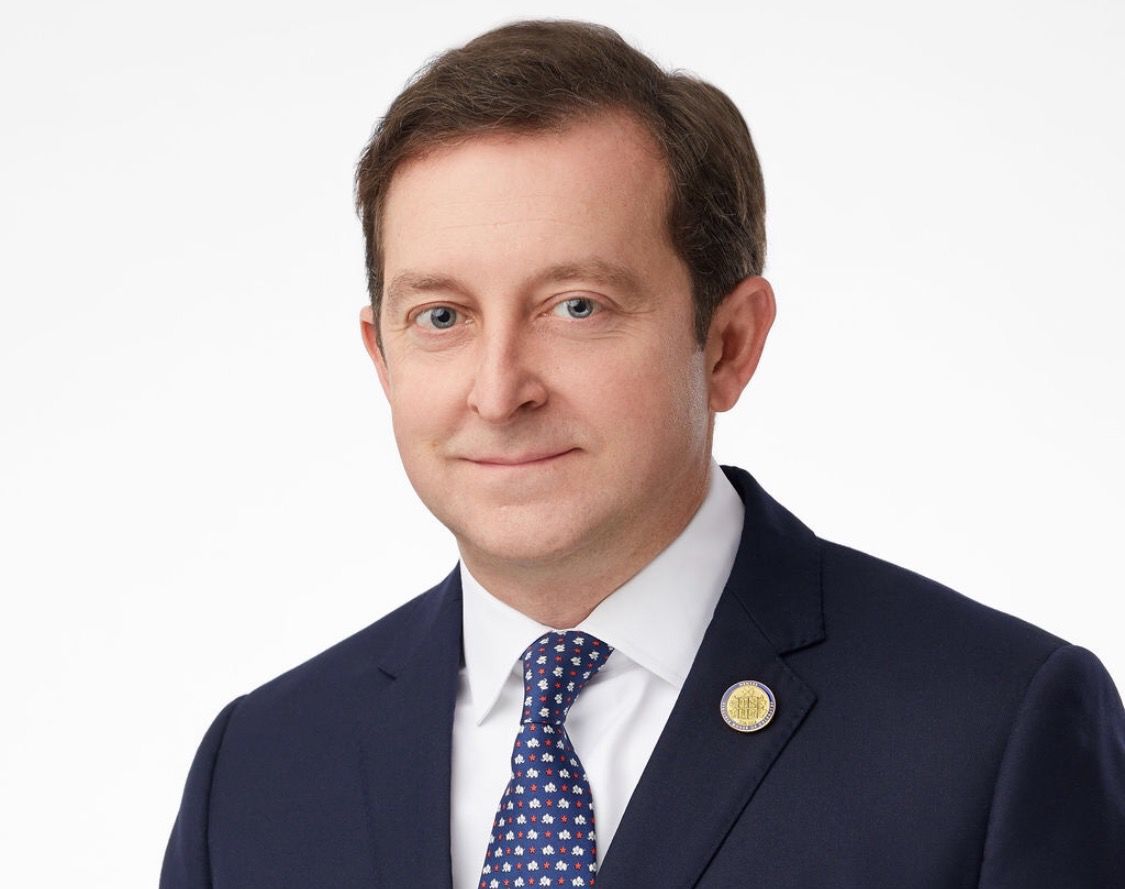 Major League Baseball pauses this week for its annual All-Star game. Well, almost annual. There was last year's pandemic-shortened season that skipped the observance. Baseball is back this year, though, and so are we with our own All-Star teams. Today we recognize nine heavy-hitters in the Southwest and Southside delegation to the General Assembly. On Tuesday, we'll have a line-up of nine other All-Stars who aren't in our delegation to Richmond.
As with baseball, our All-Star picks come from different teams, so we have both Democrats and Republicans. Here they are and why:
1. State Sen. Bill Stanley, R-Franklin County. Once again he championed two causes that have special resonance in our region but are really statewide issues. He sponsored a constitutional amendment that would end the state's constitutionally sanctioned disparity between affluent and not-so-affluent school systems. And he pushed a statewide bond issue to provide $3 billion for school construction. For the first time, both made it through the state Senate, by wide and bipartisan margins, only to get strangled in committee by House Democrats — Democrats from the urban crescent, we should point out. The lack of interest that those Democrats have in school disparity — an issue that once was a Democratic cause — continues to mystify us.
2. Del. Chris Hurst, D-Montgomery. Notice we single out Democrats from the urban crescent for their disinterest in rural schools. There's a reason for that. A handful of Democrats from outside the urban crescent understand from whence they come. One of those is Hurst, who sponsored his own constitutional amendment to end school disparity. It met the same fate as Stanley's, but it's important to show that this isn't a partisan issue. By taking up this issue, Hurst puts himself in alignment with a long tradition of western Democrats battling school disparity, from Tom Jackson in the '80s to Francis Pickens Miller in the '40s. That's impressive company to keep (Stanley's in that category, too, even though he's in a different party). Even if it weren't for the school amendment, Hurst would be an All-Star in another way: His work to get Amtrak extended to the New River Valley.
3. State Sen. John Edwards, D-Roanoke. Ditto. Edwards has been a rail champion for decades and his work is now coming to fruition. Next up: Getting that route extended to Bristol.
4. Del. Sam Rasoul, D-Roanoke. Rasoul is another one of those Democrats from outside the urban crescent who understands the challenges faces rural Virginia. He was the only Democrat in House committee to vote for Stanley's constitutional amendment to ban school disparity. He also ran a strong — although ultimately unsuccessful — campaign for the Democratic nomination for lieutenant governor. That electoral map shows once again the painful divide in Virginia; Rasoul rolled up massive numbers west of Charlottesville and Danville and that still wasn't enough.
5. State Sen. David Suetterlein, R-Roanoke County. Virginia's new early voting law is a convenience that voters have embraced, but comes with a flaw: All those early votes get counted in the "central absentee precinct." In 2020, that meant in some places three-quarters of the vote showed up in that one precinct, a massive "dump" of votes at the end of the night. Some considered that suspicious. It's not, but neither is it particularly transparent, because it means there can be no analysis of where those votes are coming from the way there was before. Suetterlein tried to fix that. He failed but, again, we applaud the effort. This year we put a machine on Mars; surely we can figure out how to count all those early votes as part of a regular precinct.
6. Del. Terry Austin, R-Botetourt. Austin is one of the most serious-minded legislators we have. While others try to make easy headlines, he has been busy tackling complicated issues like the state's lack of health care workers. He's helped put together a pilot program to introduce health care professions to students while they're still in high school. This will never make a bumper sticker slogan but will make a difference in people's lives.
7. Del. Terry Kilgore, R-Scott. Kilgore might seem the epitome of a coal country legislator except for one thing: He's become a big champion of solar energy, particularly when it comes to trying to get some of those solar jobs in far Southwest Virginia. When you see a coal country Republican and Appalachian Voices working together on trying to get more battery storage jobs in the region, you should pay attention.
8. State Sen. Todd Pillion, R-Washington. Here's another coal country Republican with his eyes on the future. Pillion teamed up with Jeremy McPike, a Democrat from Prince William County, to get more broadband money for the region — and not just any kind of broadband. This money will go to help connect up to 2,000 students to the satellite-based Starlink system, which can reach homes that conventional fiber cannot.
9. Del. Israel O'Quinn, R-Washington. Stanley has gotten attention for his push for billions in school construction money. O'Quinn, meanwhile, has waged a quieter battle to set up a fund for school construction. Here's how unreceptive the General Assembly has been: This would be an empty fund, merely the vehicle to receive future dollars. And legislators have repeatedly nixed even that. Here's what O'Quinn — and the whole region — is up against. One Fairfax County Democrat, Del. David Bulova, explained his vote against O'Quinn's bill this way: "We are potentially shifting what has long been a local responsibility to the state having a share of that." Why yes, that's exactly the point! The median household income in some Northern Virginia localities is about quadruple that of some Southwest Virginia localities — so, yes, there ought to be a shift in who pays for school construction.
10. Del. Will Morefield, R-Tazewell. OK, baseball teams have nine starters and we're about to name a tenth. What gives? Maybe you can think of this as an American League team with a designated hitter, but we have 10 legislators here to recognize. The tenth is Morefield, who has worked for six years to help the region land a major aquaculture facility, aka, a fish farm that's projected to employ 200 people. That's a major catch, be it fish or a fly ball.