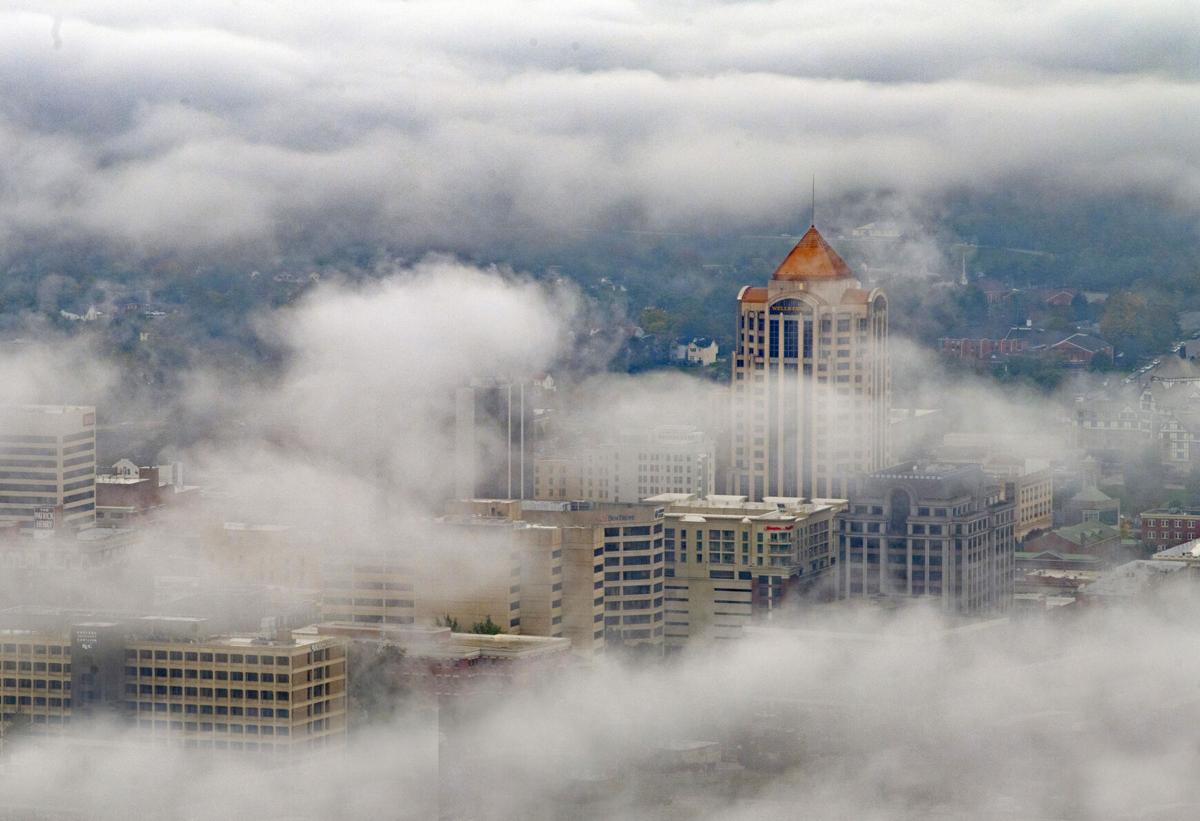 Something is happening here but, unlike the Mr. Jones in the classic Bob Dylan song "Ballad of a Thin Man," we do know what it is.
We are starting to see some demographic trends that finally work to parts of Virginia not named Northern Virginia. Not all parts, mind you, but enough to start making a difference.
These trends come in the form of the latest population estimates from the Weldon Cooper Center for Public Service at the University of Virginia. This isn't the census; that will come later. That's an actual count. These are estimates based on a variety of state records — births, deaths, school enrollment, driver's licenses, building permits and so forth. While the census provides the formal numbers, if you fear a census undercount, you might find these estimates superior in some ways because they're grounded in official data.
In any case, the latest estimates show a fascinating trend: We're seeing an uptick in people moving into the Roanoke Valley and even some decidedly rural parts of Southside and Southwest Virginia. Not all, mind you, but enough to be noticeable. Before we get to the "why," let's deal with the "what."
Statewide, here's the biggest trend of all: Northern Virginia's slowing down. Between 2010 and 2019, Northern Virginia accounted for 66.5% of the state's population growth, according to demographer Hamilton Lombard. Over the past year, though, Northern Virginia's share of population growth plummeted to 33.7%. Northern Virginia's population is still growing, just not nearly as fast as it once was. One big reason is that more people are moving out of Northern Virginia than moving in. That region's population growth is now due exclusively to births outnumbering deaths — and also outnumbering the net out-migration. The main driver in Northern Virginia's exodus, Lombard says, appears to be a combination of high housing prices that push out young families and the simple demographics of older residents retiring to more southern climes.
However, when you look at certain communities downstate — such as the Roanoke Valley — you see exactly the opposite phenomenon. Every locality in and around the Roanoke Valley except two (we'll come back to those) has seen a "natural decrease" in population as deaths outnumber births. Yet all but one (we'll come back to that one, too) have still seen their population increase over the past decade. That's because more people are moving in than out — and that net in-migration is big enough to make up for all those deaths outnumbering births. For the Roanoke metro area, we started with a deficit of 1,920 people from more people dying than being born over the past decade. But then we had a net in-migration of 7,572 people. That balances out to a total population increase of 5,652 since 2010.
Here's a way to put that figure in context: The Roanoke metro now has more net in-migration than Alexandria (down 802 for the decade) and Fairfax County (down a whopping 35,692). We just don't have their population base, either by size or age cohorts, so their births outnumber deaths — and by massive numbers. Fairfax County has added 100,516 people via "natural increase" over the past decade — that's more than the entire city of Roanoke. That's why Northern Virginia is in the odd position of both having to build more schools even as it sees that big out-migration under the demographic surface. In any case, the point here is that the Roanoke Valley has now become a bigger population magnet than we realize from the overall numbers.
That's kind of a big deal because a) it suggests there's an economy here that's drawing people and b) it validates the whole quality-of-life approach that's been pushed by local governments and economic development agencies.
Now, here's an even bigger deal: That in-migration is accelerating. Lombard cautions against hanging too much on any one year's estimate — there's a lot of statistical "noise" under the surface. Some of that data the estimates are based on lags from year to year as different state records get updated at different times. He advises it's better to look at several years at a time to get a more accurate picture of trends. So let's do that.
The Roanoke Valley's net in-migration for the four years between July 1, 2012, and July 1, 2016, was 1,360. In the four years after that, concluding July 1, 2020, the net in-migration was 2,619. In other words, over the last part of the decade, the valley's net in-migration rate has doubled. Some parts of the valley have seen more than others. By raw numbers, Roanoke County has the most in-migration — a net of 3,351 for the decade. But on a percentage basis, the winner is Botetourt County which has seen its net in-migration nearly sextuple over the past four years, a period that matches the county's renewed emphasis on both economic development and creating more affordable housing for young adults as a way to offset the county's aging demographics.
Speaking of those aging demographics, we mentioned that only two localities in the metro area have lost population over the past decade. One was tiny Craig County. The other is not-so-tiny Franklin County. In both, deaths-over-births have outnumbered its net in-migration. Craig County has seen a population dip of 67 or -1.3%. In Franklin County, the population is down by 148, or -0.3%. Those are small percentages but still a reversal of decades-long trends of population growth. We'll have more to say about that on Tuesday.
We also mentioned that only one locality in the metro area has seen births outnumber deaths. That's Roanoke — so it's growing in both categories that drive population, "natural increase" and net in-migration. Of the two, it's births that are doing the most to raise the city's population. The estimates show Roanoke has added 2,763 people during the decade, putting the city at 99,795 people, tantalizingly close to the six-figure mark it topped the '70s. Of those new people, 2,069 came via births outnumbering deaths and 694 came from people moving in outnumbering people moving out.
Now, here's the kicker: Even though our deaths still outnumber births, the overall Roanoke metro area is the only metro area in Virginia that has seen a rise in the total number of births — up 4.3% over the past two years even as Virginia's total number of births fell 2.3%. That's a byproduct of more young adults moving into the valley, another sign that the quality-of-life argument is working.
Tomorrow we'll look deeper at other trends in these population estimates.
Want to keep up with editorials and commentaries from The Roanoke Times? Sign up for our weekly newsletter.