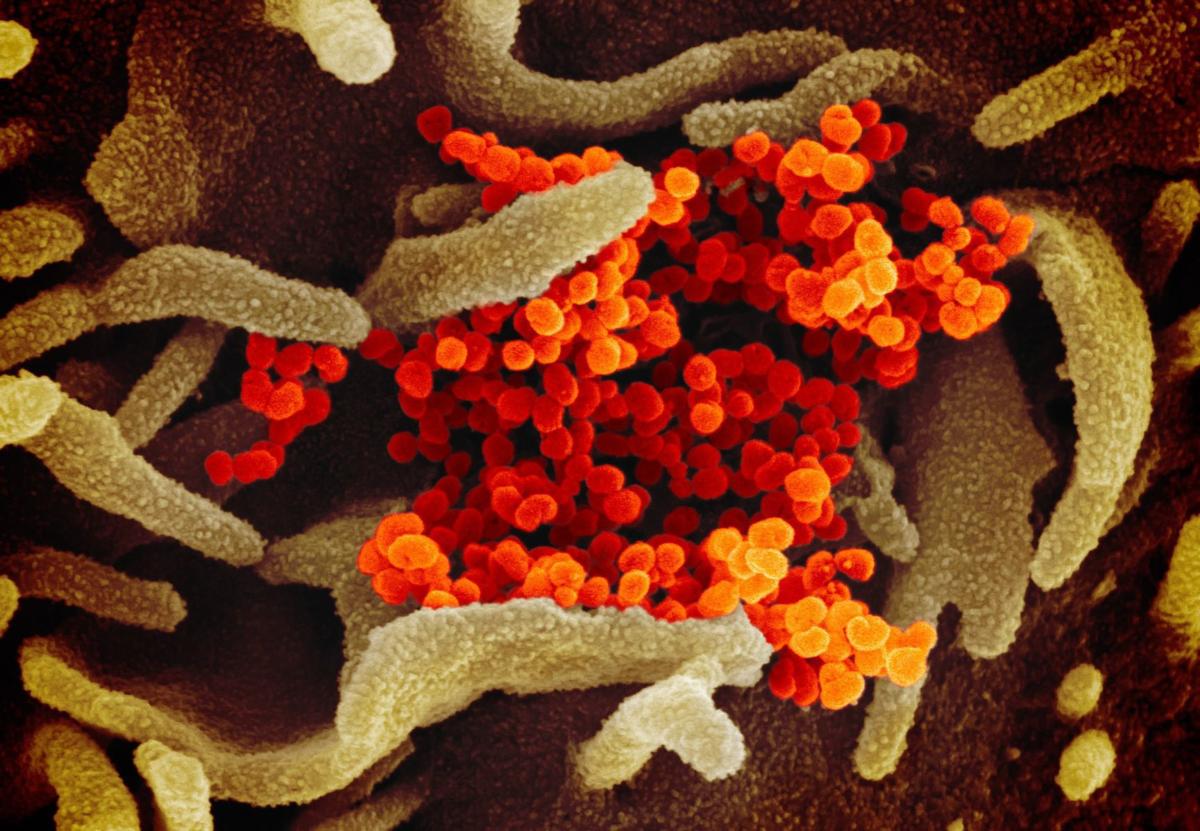 There are many ways to date the COVID-19 pandemic of 2019-21 (at least we hope 2021 will be the end date).
We could date it from Dec. 1, 2019, when the first patient in Wuhan, China, began to exhibit symptoms.
We could date it from Jan. 20, 2020, when the first case was diagnosed in the United States, or Jan. 30, 2020, when the World Health Organization issued its first international warning about the virus.
Or we could go with March 11, 2020, when the WHO formally declared a pandemic, which makes the pandemic officially one year old today. What have we learned in the year since? Here are some possible lessons:
1. Not everyone takes science seriously. The congressman from the 5th District — Bob Good, a Republican from Campbell County — had the audacity to call this a "fake pandemic," something that will surely come as a surprise to all his constituents who have lost loved ones to the virus. It's hard to know how to hold a rational conversation with the viral equivalent of flat-earthers.
2. Some people don't give a whit about their fellow citizens and aren't willing to make a sacrifice for the common good. We've seen this individually with the people who refuse to wear masks, and collectively with those who have shown up at county board meetings demanding their counties pass resolutions to try to "nullify" Gov. Ralph Northam's various restrictions aimed at trying to halt the spread of the virus. Some of these protesters, though, don't seem to want any restrictions at all. How in the world did we make it through World War II with blackouts in certain cities to frustrate Nazi submarines off the coast or the unlikely prospect of Nazi bombers striking at the industrial heartland? These protesters seem like the type who would have argued it was their right to turn their lights on. Perhaps we shouldn't be that surprised. During the War of 1812, the British occupied several towns in Maine — and many residents there were quite eager to swear oaths to the king of England. Most people have done the right thing, of course, but enough have made a point of challenging the rules that it makes us question their patriotism.
3. The digital divide is very real. If there's been one good thing to come out of the pandemic, it's been the bipartisan recognition that many people in rural America — and not just rural America, either — don't have access to the internet. That comes as no surprise to us, of course, but it has been a revelation for many in more urban areas. There have been a lot of philosophical debates about how best to address the problem — i.e., is there a role for municipally owned networks or should this be solely a private venture? Should the state only align itself with the telecoms or pay for middle-mile fiber or should it be open to satellite-based internet? We suspect people without rural broadband don't have much interest in those philosophical arguments.
4. The arts are essential. What was the first thing we did once we were quarantined? We binged on Netflix. Or, framed another way, we turned to the artists. Now, Netflix isn't the whole of the arts experience but it should help us appreciate new the role that arts and artists play in society. The United States is unusual among the world's great powers for its lack of official interest in the arts — we tend not to regard arts jobs as "real" jobs. By contrast, French President Emmanuel Macron has made a point to include artists in his country's economic relief programs. He's even framed his support for the arts in national security terms, saying it was important to "defend European creativity" against competitors from the United States and China. It's not just France, either, a country that's easy for some Americans to ridicule (never mind that without France, we'd likely still be subjects of the British monarchy). Germany has a $54 billion aid package for its arts community. Now, whether American taxpayers should be writing checks to arts groups is a controversial notion (a uniquely American controversy, of course) but if we want the arts, somebody's got to be writing a check somewhere. The Netflix example we cited is a bit of a distraction, because Netflix is a for-profit company — as is the rest of Hollywood. Most arts groups as we know them — theaters, symphonies, ballets, operas — are distinctly nonprofit and survive only because people are willing to donate to them. If there weren't donations, your theater ticket would only buy you act one. Most arts groups have been shuttered during the pandemic but that doesn't mean they don't have expenses — rent, staff, insurance. If you still want to see these groups on the other side of the pandemic, now would be a fine day to write them a check.
5. Sports are essential. In some ways, sports leagues took the pandemic more seriously than governments did. A day after the WHO declared a pandemic, the NCAA shut down its lucrative March Madness men's basketball tournament. Major League Baseball played a truncated, asterisk-heavy season. The National Basketball Association and National Hockey League retreated into "bubbles" to finish their seasons. Virginia public high schools had no fall football season, something which once would have been unthinkable. We Americans tend to think of arts and sports are two different and sometimes diametrically opposed things. Other countries, though, see them as related — they're all part of the culture that defines us. Unlike the arts, you need not write a check to keep pro sports leagues in business; different business model. But many Americans found out last year just how empty their lives are without sports.
6. We are a highly adaptable species. A year ago, most of us have never heard of Zoom. Now it's a verb. A year ago, the notion that so many of us could work remotely or go to school virtually would have seemed fantastical — now it's just a fact of life. (It's still unclear whether that will set off the long-awaited for "rural renaissance" as people realize they don't always need to live in big cities. The track record on this is still pretty mixed). We've seen businesses innovate on the fly. There were doctors doing telemedicine before and grocery stores offering online ordering before — but now all that's moved into hyperdrive. We wouldn't have lasted this long without being adaptable to some degree, but the past year has shown just how highly adaptable we can be when we're forced to be. Now for the first unknown: How many of these adaptations will stick after the pandemic passes? For the answer to that, check back next year this time.