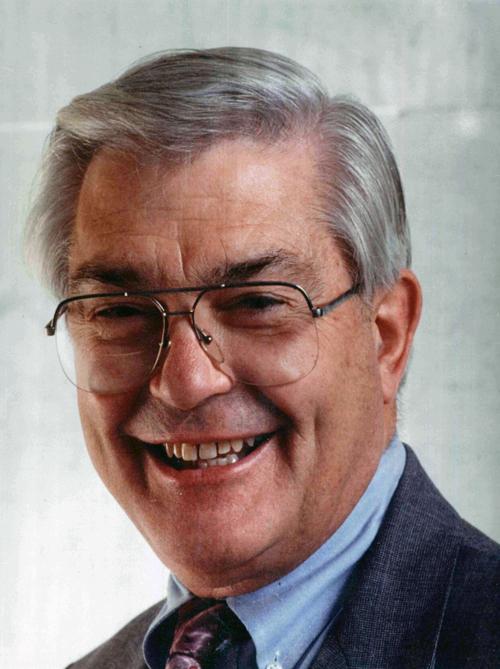 In 1963, a young businessman from Staunton ran for the House of Delegates on what was then considered something of a radical agenda.
He didn't think much of the poll tax that Virginia levied — and which was used to keep the electorate small, and with as few Black voters and poor white voters as possible.
He wanted to abolish the Pupil Placement Board that Virginia had set up to facilitate the continued segregation of schools after the U.S. Supreme Court's landmark Brown v. Board of Education decision.
He objected to the tuition grants that Virginia used to pay for white students to attend segregated private schools.
He wanted to take the power to appoint school board members out of the hands of the courts and instead let voters decide whether they should be elected or appointed by local governing bodies.
Finally, he had questions, lots of questions, about why state fiscal policy did little to invest in services.
Oh, and he was also a member of the local committee for the United Negro College Fund, a resume credit that few white politicians of that era could claim and even fewer would boast about.
That candidate was Arthur Rossa "Pete" Giesen Jr. He'd go on to win that election at the tender age of 31 and eventually become one of the most important Republicans — yes, Republicans — to serve in the General Assembly.
Giesen passed away last week at age 88. His passing provides occasion not simply to offer tribute to a longtime legislator but to look back at how much Virginia politics have changed, not always for the better.
Giesen was one of the last of the "mountain-valley Republicans," a breed now functionally extinct. These Republicans — who, as the name implies, came from west of the Blue Ridge — were the core of the resistance to a segregationist Democratic Party that controlled Virginia for much of the 20th century.
They were something of a civil rights party that fought to expand the electorate and modernize a backward state government. Then, almost as soon as those mountain-valley Republicans succeeded in busting open Virginia's one-party state and turning it into a real democracy, they were shoved aside within their own party.
Today's Republicans would be virtually unrecognizable to the Republicans of yore, and vice versa. We are richer for having had Republicans such as Giesen and poorer for not having Republicans like that today.
They were not liberals by any stretch of the imagination, but they were not conservatives consumed by conspiracy theories, either.
Giesen was born in Radford, a city that produced more than its share of Republican leaders — Ted Dalton (a two-time candidate for governor and later federal judge), John Dalton (Ted's son who became governor in 1977), Richard Poff (who became a congressman and later state judge), James Turk (a state legislator who became a federal judge).
He grew up in a family of devoted Republicans. Giesen's father, known as "Ott," was mayor of Radford in the 1940s. Giesen's mother was a politician, too. She was the first woman elected to the Radford City Council and in 1957 became the first Republican woman elected to the House of Delegates.
In true mountain-valley Republican fashion, Charlotte "Pinky" Giesen challenged — and defeated — a Democrat who supported closing public schools to prevent integration. She served two terms — "with no apologies for being a woman'' — before losing in a conservative backlash in 1961. So perhaps it was only natural that Ott and Pinky's son went into politics, as well.
By then, Pete Giesen had graduated from Yale and earned a master's in business administration from Harvard and was an executive at manufacturing company in Verona.
In 1961 — the same year his mother was running for reelection in Radford — the 29-year-old Giesen ran for a House of Delegates seat. It was not a good year for Virginia Republicans, even in the mountains and valleys. Both Giesens lost. Pinky Giesen got elected to Radford's council the following year. Pete Giesen tried again for the House in 1963 and this time he won. He'd serve almost continuously — more on that exception — until 1996.
Today's Republicans generally regard any tax increase as simply out of the question. That was not always the case.
By 1972, Giesen was the House Minority Leader — and the sponsor of some tax increases that Gov. Linwood Holton, a fellow Republican, was proposing.
"Some feel that with a Republican governor we should hold the line and not go for a tax increase," Giesen told The Roanoke Times. "But on the other hand, there is the fact that even though Republicans are basically conservative we have to be responsible to the people."
If Virginians wanted modern state services, then they needed to pay for them. That was considered conservatism in those days. Conservative Democrats were big on "state's rights." Conservative Republicans were big on "state responsibilities."
As Giesen explained: "You also have to have state responsibility for meeting the needs of the people."
One issue that particularly animated Giesen over the years was state support for mental health — one of those issues that's important but which rarely yields any political benefit. For a time a building at the old Western State Hospital location in Staunton bore his name, in recognition of his interest.
Here's some insight into Giesen's character. In 1974, there was a special election for the state Senate. Giesen decided to run. However, he also wanted to spare the state the expense of a second special election if he won — so he resigned a seat he didn't have to resign to run for the Senate. That way both special elections could be on the same date.
Giesen lost — the Watergate year was another bad year for Republicans. No matter. Giesen was elected to the House again in 1975 and served another two decades.
In 1985, Giesen sought the Republican nomination for lieutenant governor. He was unusually honest about his ambitions. "My ultimate goal is to look at the governorship," he told The Roanoke Times. The field that year was crowded and the party was being pulled to the right thanks to an influx of social conservatives during the Reagan era.
Giesen did not win the nomination, and the party has listed even further to the right ever since.
Today, Virginia Republicans are out of power in a way they haven't been since the 1960s. If they had more Republicans like Giesen, they might not be.
Today, Virginia Republicans are out of power in a way they haven't been since the 1960s. If they had more Republicans like Giesen, they might not be.