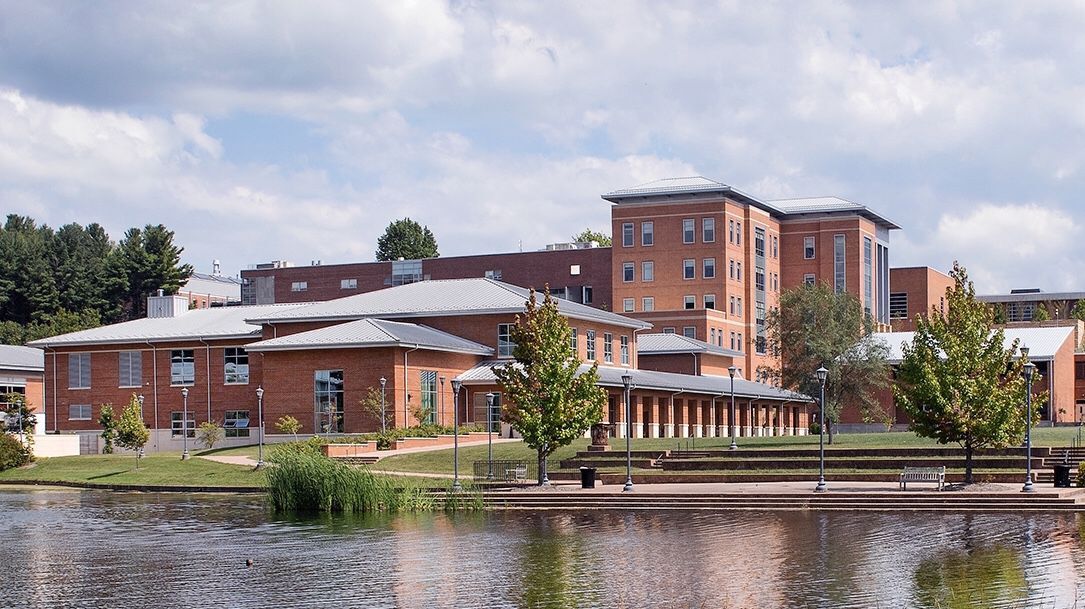 Virginia Tech is busy building an "innovation campus" in Northern Virginia.
The University of Virginia should be building one, too — on the other end of the state.
When Ralph Northam ran for governor in 2017, he proposed a "significant" expansion of the University of Virginia's College at Wise by adding graduate-level programs and making it a research center for renewable energy.
"This expansion will be an economic engine for Southwest Virginia," he said. He estimated the cost at $15 million "with a possibility of scaling up funding over time."
Once in office, though, we saw no action on this front; something we've reminded him of with annoying frequency. Last week, Northam tried to fulfill at least the spirit of this pledge by proposing to write into the bill abolishing the state's coal tax credits the "intent" to use the future savings — estimated at $6.5 million a year starting in fiscal year 2026 — to expand tech-related programs at UVa-Wise.
The General Assembly voted that down. Republicans thought this too little because one legislature can't bind a future legislature so this amendment actually provided no funding at all.
Some Democrats — notably one from Northern Virginia — thought it too much because they worried that language might create some expectation of funding. (What they feared we wished for.)
The bottom line: Now there's nothing in return for the retirement of the coal tax credits except the promise of a study.
Northam still has time to carry out his campaign promise; he could put money in the budget he'll propose in December just before he leaves office. Perhaps, though, we've been looking to the wrong place if we're counting on a politician to pursue this idea of making UVa-Wise a research center for renewable energy.
Why aren't business and community leaders in the coal counties clamoring for this? Why isn't UVa-Wise? More to the point of our inquiry today, why isn't UVa-Wise's organizational parent in Charlottesville?
There may be other things the coal counties need more, but it seems undeniable that UVa-Wise would be more economically useful to the coal counties if it were a research center.
Research universities have been called "the steel mills of the 21st century" because of how they drive the economy through spinoffs. Look no further than Virginia Tech's Corporate Research Center for evidence of that.
Northam was absolutely right when he said in 2017 "we have a unique opportunity with this expansion … to transform UVa-Wise into an international destination for students and researchers.
This will have a tremendous effect on the regional economy because when you can attract students and top talent from around the world for research and development, grants will follow. And with grants and applied research, business opportunities will soon follow. And structured correctly, these businesses will not only start up in Southwest Virginia, but they will remain and grow." The absence of action has not changed that.
Here's a relevant question: How many colleges already have degrees in renewable energy?
The website Axion Power has published what it calls a "complete list of renewable energy degrees around the world and the jobs they lead to."
It lists 213 in the U.S. Now, some of these are community colleges that offer certificates. Some are concentrations and minors rather than actual majors. And it's unclear from this list how many of these are research institutions, which is what Northam initially proposed.
Still, as a baseline measure, this is a useful list. It's also telling: Not a single one of these schools is in the traditional coal-producing heart of Appalachia. The region is watching the coal economy slip away and isn't trying — or at least trying hard enough — to build a new economy.
Here's an opportunity to leverage Appalachia's historical status as an energy center and transition that to the next form of energy, yet none of the colleges in the region have seized that opportunity.
It's a fine thing that the University of Hawaii has its Natural Energy Institute but why aren't schools in coal country looking to the future and doing the same?
Virginia has only one state-supported four-year college in coal country — UVa-Wise. The school's governing board is appointed by the University of Virginia's governing board, so perhaps we need to start asking Charlottesville why it hasn't taken the lead here.
UVa-Wise is currently seeking to add its first master's program — in education. That might be a good thing, a necessary thing, but that won't create a new economy as coal withers away.
If Virginia had no four-year school in the coalfields, we'd want to create one as a way to build a post-coal economy.
We do, so why isn't Virginia using the one we have as a center for cutting-edge energy research?
Why aren't we trying to use UVa-Wise as the core of an Oak Ridge-like effort to figure out how coal country can lead the next generation of energy?
We know coal figures, chemically speaking, in rare earth minerals, which are vital in virtually all kinds of technology. We know coal is related to graphene, which is considered to have vast potential for conductivity and electrical generation. We know university research into all those things is taking place somewhere, so why not in the heart of coal country?
This seems a big opportunity we're failing to take advantage of.
Many energy-related websites play the obligatory rating game and rank what they think are the "10 best colleges and universities for studying renewable energy" or "the best post-graduate schools for renewable energy engineering."
Not surprisingly, those are dominated by the usual suspects — big schools such as the Massachusetts Institute of Technology, Stanford and so forth.
But not all are big. Oregon Tech routinely makes every list. In 2005, it became the first college in North America to offer an undergraduate degree in renewable energy. It's also relatively small; an enrollment of 5,325. That's more than twice the size of UVa-Wise — just under 2,000 — but also shows that renewable energy research isn't solely the province of behemoth schools.
Nor is this just a blue state phenomenon. Students can get degrees in renewable energy in Idaho, Oklahoma and Texas — just to name a few — but not in Appalachia, the part of the country that most needs to figure out how to adjust to the transition away from fossil fuels.
Why is this? And, more to the point, who's going to do something to change that?