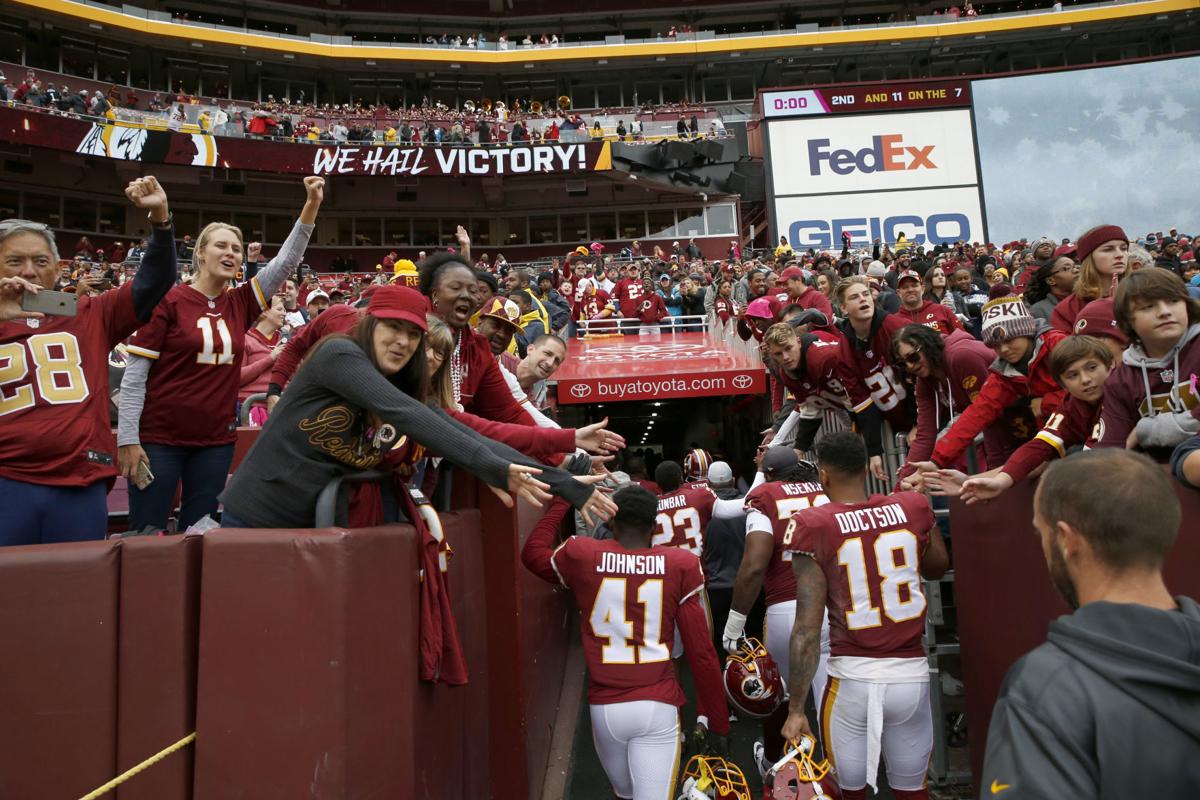 The sports seasons are all running together now. The baseball and soccer seasons are underway, the basketball and hockey ones are in the championship stage, and nobody ever stops talking about football.
Now we can add another season that never stops: The political season. Twice recently the sports world and the political world have overlapped — one in a way that might benefit this part of the state, one in a way that, well, we'll get to that soon enough.
The former involves a bill introduced by Sens. Mark Warner and Tim Kaine, both Democrats from Virginia, that would make minor league baseball teams eligible for federal COVID-19 relief money.
Virginia fields nine such teams — a nice baseball number — and most of those are outside the urban crescent. We have the Salem Red Sox and the Lynchburg Hillcats at one level, and then the Danville Otterbots, the Pulaski River Turtles, the Bluefield Ridge Runners and Bristol State Liners at another (now summer leagues for college players that are technically outside the formal minor league system, but still affiliated with Major League Baseball in some way).
None of them played last year, of course, and all began this year with reduced seating capacity.
Warner fears that without access to federal relief, some might fold. He didn't have examples to cite, but there is a philosophical question about why these companies — which is what they are — were denied access to relief funding that other companies received.
The Warner and Kaine point of view is that these aren't simply sports teams, they are entertainment venues and therefore important to a community's quality of life.
There's been a separate federal relief program for arts venues that were shuttered during the pandemic. To the extent that both offer entertainment, it's hard to see the difference between ballet and baseball.
Warner and Kaine have been joined by two other senators — Marsha Blackburn, R-Tennessee, and Richard Blumenthal, D-Connecticut. Their bill would not appropriate money; it would simply make minor league clubs eligible for money that's already been appropriated but not yet spent.
Given the number of teams we have, you can fairly say that this measure would have a unique benefit in this part of Virginia. As for the other way sports and politics overlapped recently, maybe not so much.
The Richmond Times-Dispatch reported last week that both candidates for governor — Democrat Terry McAuliffe and Republican Glenn Youngkin — are "open" to the idea of the Washington Football Team building its new stadium in Northern Virginia.
The team's lease at FedEx Field in Maryland runs out after the 2026 season and owner Dan Snyder wants a new stadium. (This will make you feel old; some of us remember when that stadium was the new stadium.) Not surprisingly, there's jockeying between Virginia, Maryland and the District of Columbia for the right to host the team — which raises the question of what incentives those governments might be inclined to offer.
Here's what the Times-Dispatch had to say: "McAuliffe said during his first term he would not offer any tax money for the construction of the stadium, but was willing to help create the infrastructure around the stadium, including roads and mass transit options."
As for Youngkin, his campaign sent a statement that said: "Glenn welcomes the possibility of a new stadium in Virginia, but it's important to ensure that the necessary infrastructure and ability to accommodate additional traffic are addressed as part of any deal. Glenn wants to make Virginia the most attractive place in America for employers and jobs, but incentives for businesses must put Virginia taxpayers' best interests first."
Let's parse these, starting with McAuliffe. The reality is that anytime somebody builds something that generates a lot of traffic, the state winds up having to build roads. When Roanoke was wooing Deschutes, part of the deal was building a road in the industrial park to the brewery. The question here is simply one of scale, so McAuliffe doesn't really say very much — although he certainly suggests a willingness to pony up beyond, say, an exit ramp. Anyone who knows McAuliffe knows he'd love to be a dealmaker.
Youngkin's statement says even less — it's full of honeyed words that mean nothing and allow him maximum flexibility, which might be symbolic of his whole campaign. He could say "sorry, not paying for all that" and say that's in the taxpayers' best interests. Or he could sign off on some multi-billion dollar infrastructure project and say that's in the taxpayers' best interests. We really have no idea.
Now, we happen to be fans of the Washington team — we're old-schoolers who think you should root for the nearest team. But we also have to ask the obvious question: What's in this for us?
We have schools across Virginia that are, quite literally, falling apart — and the state hasn't shown much interest in paying to fix up or replace those. So why should we prioritize a football stadium for a billionaire over schools in economically distressed communities?
Why should we in Southwest and Southside Virginia care whether the team plays in Landover, Maryland or Loudoun County, Virginia?
One argument is the same as with Amazon, for which the state also provided certain incentives: This will generate tax revenue, and some of that tax revenue will eventually come our way.
That was a more persuasive argument with Amazon for lots of reasons. Let's break them down the way a sportscaster would analyze a team's strengths and weaknesses.
Amazon will create lots of high-paying jobs — we're promised 25,000. Will the stadium?
For those of us in this corner of Virginia, there was at least the prospect that our kids might find a job closer to home than having to move to Atlanta or some such place.
There's also the prospect of spinoff businesses that might come our way; the state's pledge to create a "tech talent pipeline" certainly increases employment at Virginia Tech. Will this stadium create any spinoffs that will locate in Southwest or Southside? Hard to imagine, right?
So we must ask again: What's in this for us? The prestige of the team having an Ashburn address doesn't mean very much in Appomattox or Appalachia. Instead, any state funding for this project looks like the state helping the rich get richer while it pointedly ignores duct-taped schools in rural Virginia.
What about a dedicated tax revenue stream? Say a certain percentage of taxes generated in and around the stadium has to go into some fund that benefits downstate Virginia? That might be something to cheer for. Otherwise, why should we care?