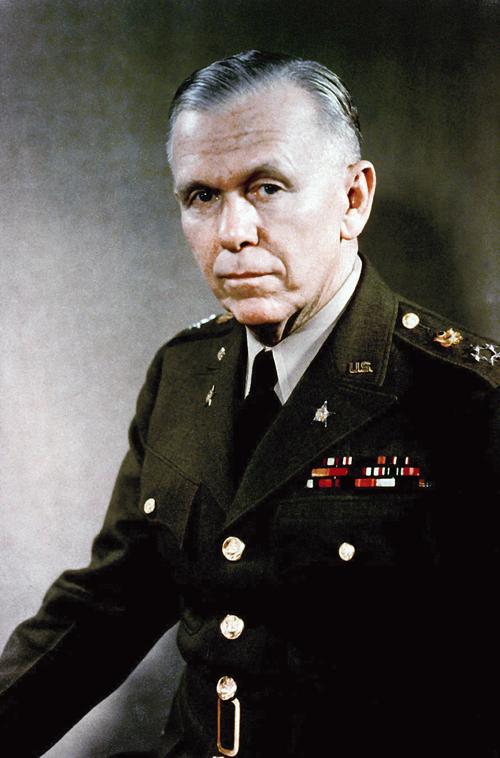 The report into the culture at Virginia Military Institute contains many horrific examples.
Some cadets casually and openly using a racial slur so offensive we're reluctant to even abbreviate it.
Male cadets sexually assaulting and sometimes raping female cadets.
One male administrator who "repeatedly walked into women's rooms when they had their shades down, which is a sign that they are in the process of changing clothes." That administrator "appears" to have been "assigned a different position but not terminated."
To be sure, these are not universal experiences but they are experiences nonetheless — to the extent that one Black male cadet told investigators "I would never walk alone at night in fear of being harmed or targeted." If a male cadet felt that way, how must female cadets feel?
The report, though, did contain one suggestion that we find so brilliant that it deserves special attention. In the course of discussing the institute's obsession with Confederate imagery and Stonewall Jackson, in particular, the report cited one unnamed VMI employee who "suggested that the area from which the Jackson statue was removed should be redesigned with two statues of [George] Marshall, one in his military uniform from WW II and one in civilian clothes he wore while implementing his eponymous plan. That employee believed that a display would more faithfully represent the mission of the Institute, which serves to develop both military and civilian leaders."
This seems such a great idea we wonder why it hasn't been done before. George Marshall is, arguably, VMI's most important alumnus. He led the American military during World War II. After the war, he became the nation's top diplomat, credited with saving democracy in western Europe, and for that was awarded the Nobel Peace Prize. To be both a warrior and a peace laureate is quite a feat.
The legacy of Stonewall Jackson — a former VMI professor — is, shall we say, complicated (less complicated for some than others). But there's nothing complicated about Marshall's legacy. Cadets once had to salute Jackson's statue, since removed. There should be no controversy about saluting Marshall. VMI does honor Marshall in many ways — there's both a building and an arch named in his honor and the institute is home to the Marshall Foundation and museum. But he's still been in Jackson's shadow at VMI. That's too bad, but here's the opportunity: If VMI truly wants to remake itself to be more accommodating to modern sensibilities, it need not abandon all of its traditions. It need only more fully embrace one of its own, a son of the 19th century whose work remade the 20th century and continues to shape the 21st.
As students of history, let's take time to review Marshall's story. First of all, he wasn't a son of the South, which is particularly notable in today's context. He was from Uniontown, Pennsylvania, in the state's southwestern corner not far from Pittsburgh.
According to a history posted by the Marshall Foundation, at 18 he watched as local troops returned triumphantly from the Spanish-American War. "No man of Company C could make a purchase in this community," he later said. "The town was his … It was a grand American small town demonstration of pride that reflected the introduction of America into the affairs of the world beyond the seas." From that moment, Marshall decided he wanted to be a soldier.
His preference was to go to West Point, but that was politically awkward. His father was a Democrat who had supported William Jennings Bryan for president in 1896; Pennsylvania's two senators were Republicans, so there would be no appointment to West Point.
He decided instead to go to VMI. His older brother had graduated there in 1894. The two brothers didn't get along and Stuart Marshall tried to dissuade the family from allowing George to attend.
"I overheard Stuart talking to my mother; he was trying to persuade her not to let me go, because he thought I would disgrace the family name. Well, that made more impression on me than all my instructors, parental pressure or anything else. I decided right then and there that I was going to wipe his face or wipe his eye."
By his senior year (Class of 1901), Marshall ended up a unanimous choice for first captain, the highest-ranking cadet officer. He also married a Lexington woman who, years before, had dated his brother. So there.
Little-known fact: After VMI, Marshall served briefly as commandant at Danville Military Institute — a school that went defunct in 1939. Then it was onto the U.S. Army. In the fall of 1917, he was a major on a general's staff in World War I.
Gen. John Pershing, America's top general, showed up for an inspection and "just gave everybody hell" for being unprepared.
The general took the dressing-down in silence but his major did not. According to a history on the website War on the Rocks, Marshall grabbed Pershing's arm as he walked away and "a torrent of facts poured forth" about a long list of promised supplies that had never arrived.
Some thought Marshall had ruined his career right there. Instead, "Pershing had finally found an officer who would tell him the unvarnished truth rather than gloss over inadequacies."
Marshall found himself transferred to Pershing's headquarters, where he worked on those very logistics he had complained about. That turned out to be the ideal training for his role in World War II.
Eisenhower got the glamor job, leading the D-Day landings, while Marshall stayed stateside overseeing the nation's largest military expansion — and the construction of the army that Eisenhower and others would lead into battle on two different sides of the world. British Prime Minister Winston Churchill hailed Marshall as "the organizer of victory."
Marshall's name still gets invoked today in the context of "the Marshall Plan," the famous post-war recovery plan when it looked as if devastated western Europe might turn to communism out of desperation. For that, TIME magazine named him "Man of the Year" in 1948.
He might well be man of the year still because that Marshall Plan laid the foundations for the economic powerhouse that is modern Europe. Perhaps the ultimate compliment comes whenever some politician proposes a government investment to help some economically distressed region, it's always referenced as "a Marshall Plan."
Throughout it all, Marshall credited VMI: "This institution gave me not only a standard for my daily conduct among men, but it endowed me with a military heritage of honor and self-sacrifice." That's worth saluting.