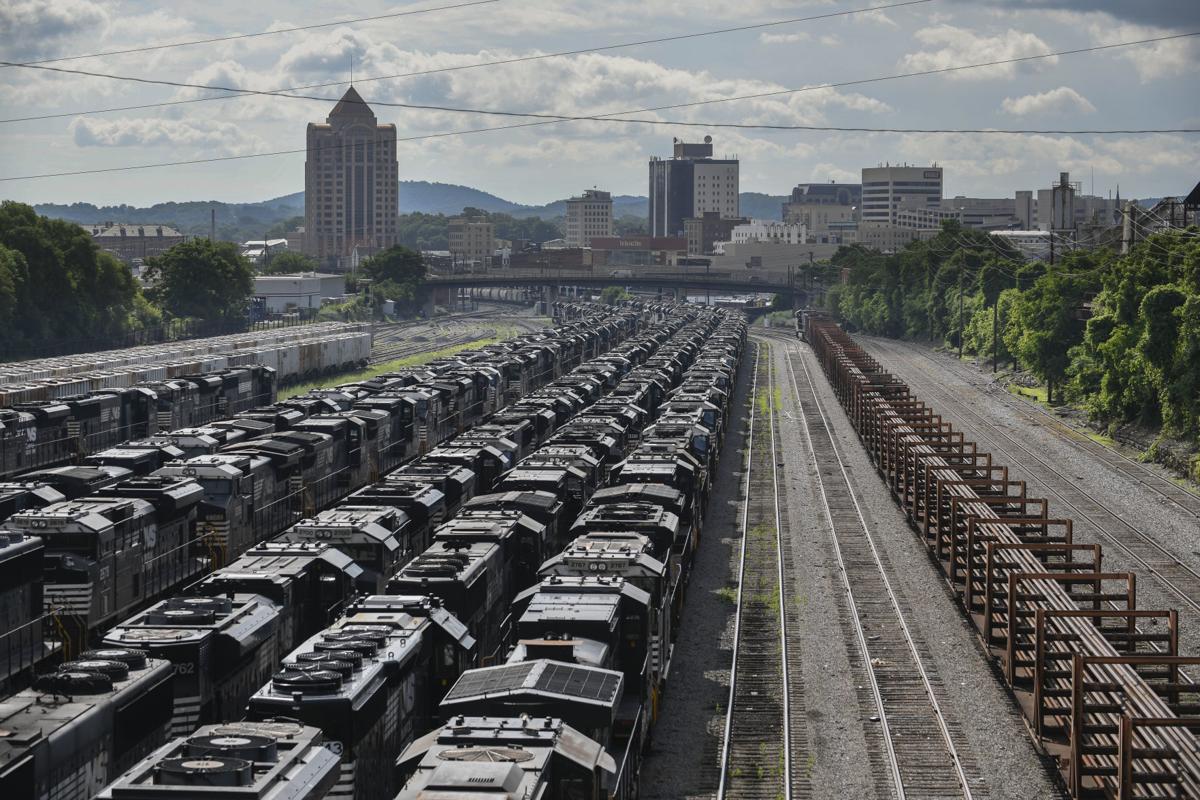 Today is a red-letter day in the history of Roanoke.
Today is the last official day for Norfolk Southern's locomotive shop — once the economic engine that powered Roanoke.
Founded in 1881 as the Roanoke Machine Works (and acquired by Norfolk & Western in 1883), "the shops" date back to a time when Roanoke was still Big Lick. If you had to tell the history of the city from just one location, that would be the place to do it from. In the 1930s, the railroad employed more than 6,000 workers in Roanoke — one of every 11.5 people in the city. On any given day, as many as four locomotives and 20 rail cars were being assembled in those shops. Roanoke was the Detroit of the rail industry, at a time when being compared to Detroit was still a compliment. Those Roanoke shops were on the cutting-edge of technology for their day, producing the J-Class engines that were the most advanced class of steam locomotives ever built — the railroad equivalent of a Saturn V rocket. Today just one of those fabled engines survived — our beloved 611 — and it's literally a museum piece. And now the shops themselves are shuttered, fallen victim to a changing economy and a Norfolk Southern restructuring that has seen those jobs moved to Altoona, Pennsylvania.
The railroad's Roanoke employment is now down to about 650, which puts it in the same range as Lowe's and Food Lion, according to the Virginia Employment Commission. The odds are someday those numbers will go even lower.
Let's be clear-eyed about why this is happening. This is not happening because of "corporate greed," as one union leader put it when the closing was announced. Corporations are always motivated to increase shareholder profits, but this is a lot bigger than increasing the quarterly dividend. Northern Southern is diminishing its presence in Roanoke because there's no longer an economic rationale to be here.
Why was the railroad in Roanoke in the first place? Because this was a convenient staging ground for trains hauling coal out of Appalachia. Coal, though, no longer powers America and certainly not Norfolk Southern's freight business. The railroad's coal shipments are down 48% since 2008. Blame environmental regulations if you wish but the real "war on coal" is now being waged by the free market. Other forms of energy are now cheaper than coal. It's not simply environmentalists demanding an end to coal; we now see big businesses — even Walmart — telling Virginia utility regulators they want to buy more renewable energy.
Norfolk Southern said last year that coal now accounts for less than 15% of its business and that share will surely continue to drop. If coal is no longer a big deal for the railroad, then what's the business rationale for being in Roanoke? There isn't much of one. This is a lesson that has pretty profound implications — and those implications go far beyond Roanoke.
Once the economy was based on immoveable assets (ports, rivers, mines) and hard-to-move assets (infrastructure such as roads and rails.) People moved to wherever natural resources dictated the jobs would be. There are still some remnants of that economy left — the WestRock paper mill makes sense in Covington because there are forests producing timber all around — but otherwise that economy is mostly gone. Now jobs in the "new economy" move to where the people are. Why did Amazon locate in Arlington? Not because Virginia offered the biggest incentive package — it didn't. Not because Virginia has some fixed asset that Amazon needed to be near, because a tech company doesn't depend on any natural resource in the traditional sense. Instead Amazon chose Arlington because Northern Virginia has a deep well of tech-skilled workers — and the state promised to produce even more of them.
Here's what that means for Roanoke — and every other place in the country, for that matter. If you don't have the workforce that companies want, they will go somewhere else. Geography once helped shape the economy: Norfolk & Western had a rationale to be in Roanoke in 1881. Now geography and the economy have become disconnected: Amazon could go anywhere it wanted. That's one reason we're seeing what economists call geo-spatial economic disparities — the clustering of high-tech jobs in a relative handful of go-go urban areas that have the biggest talent pools. Here's another way to frame that: There's really no reason for "new economy" jobs to be in Roanoke or anywhere else unless we invent one. That's harsh but simply the free market at work.
We see this less clearly in Roanoke than we do further west. Appalachia was lightly-populated until coal started being mined in the late 1800s, then the population of those counties soared — some doubled in size over the course of a single decade and then doubled again. Now that coal is on the way out, those counties are seeing their populations fall as people move out. The real question: How low can they go? If Wise County reverted to its pre-coal population, the county would have just 4,785 people — the number in the 1870 census — and not the 56,336 the county had at its peak in 1950 or the 37,752 it's estimated to have now. Should it be public policy to simply let coal communities depopulate, or should there be a concerted effort to build a new economy there? Be careful how you answer that because, in some ways, Roanoke is a coal community, too — or was. We've just been more successful at diversifying our economy — and the departure of the East End shops underscores once again how imperative it is that we do so.
So how can communities refashion themselves to compete in the new economy? Fortunately, the answer for that is easy. Unfortunately, acting on that answer is much harder. The magnet for jobs in the new economy isn't ore or a rail junction, it's a skilled workforce. U.S. Labor Department data shows that 66% of jobs today require something more than a high school diploma — and 39% require a college degree. The bad news is that Roanoke ranks below that in the percentage of workers with a college degree (23.2% in the city) and most rural areas rank even lower (Dickenson County comes in at 9.3%). The biggest single economic development initiative any of those localities can engage in is to develop a better-educated labor pool, be it through recruiting newcomers or getting local adults back to school — or both. The most productive way to mourn the railroad's passing would be to donate to the scholarship program at your local community college.
---
Photos: Glimpses of Roanoke's railroad heritage from the N&W to Norfolk Southern
N&W first engine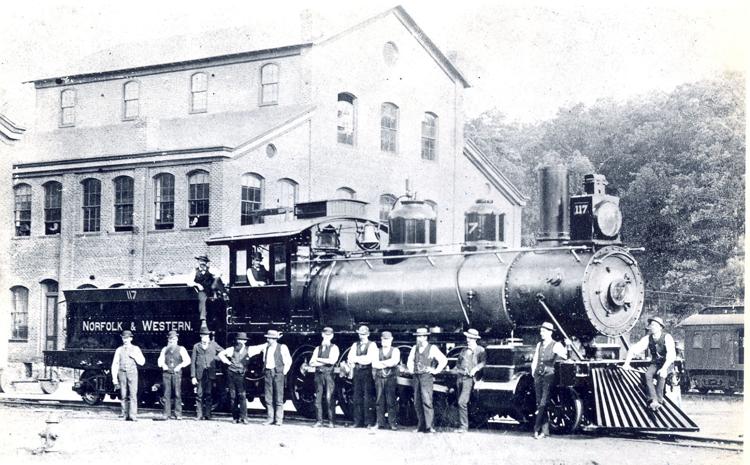 N&W coal train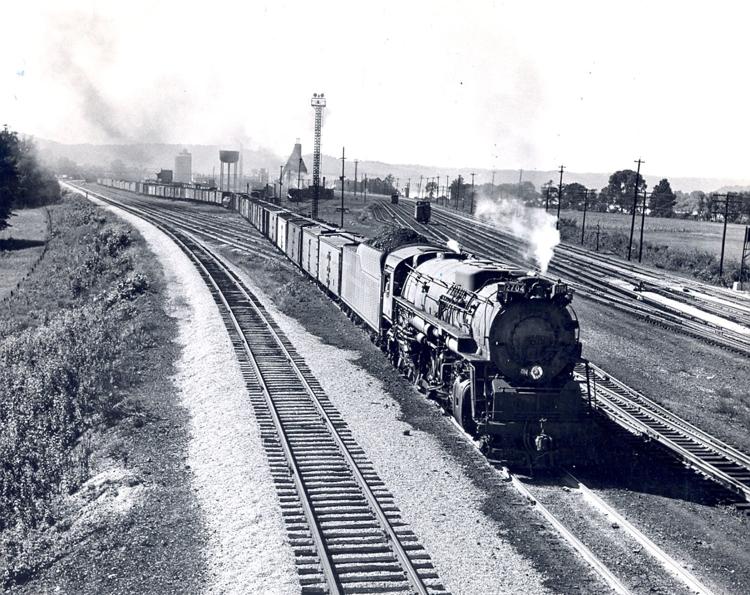 N&W railroad aerial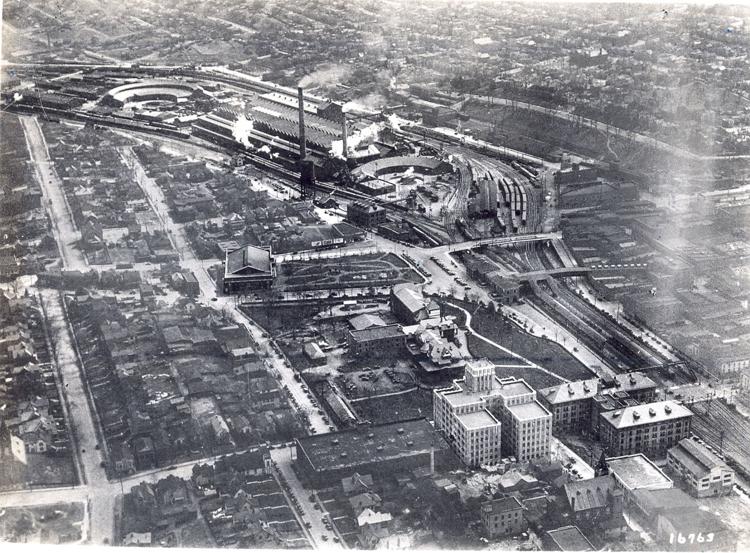 N&W rail yard workers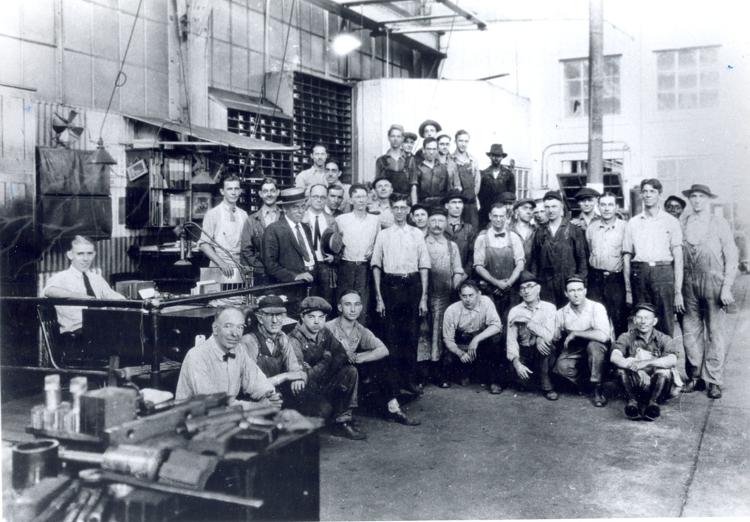 N&W coal train over the bridge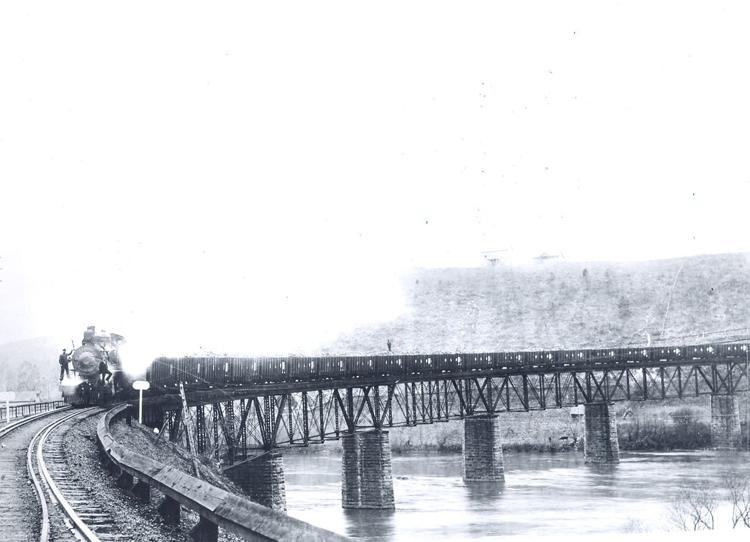 N&W rail yard
N&W rail yard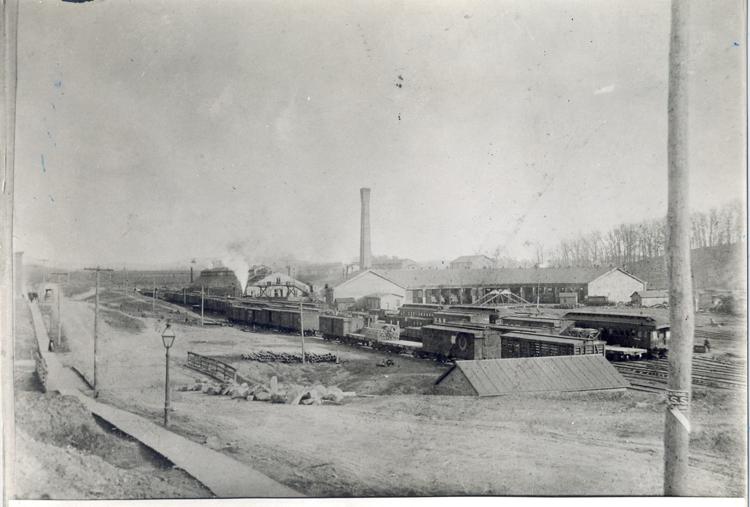 N&W rail yard workers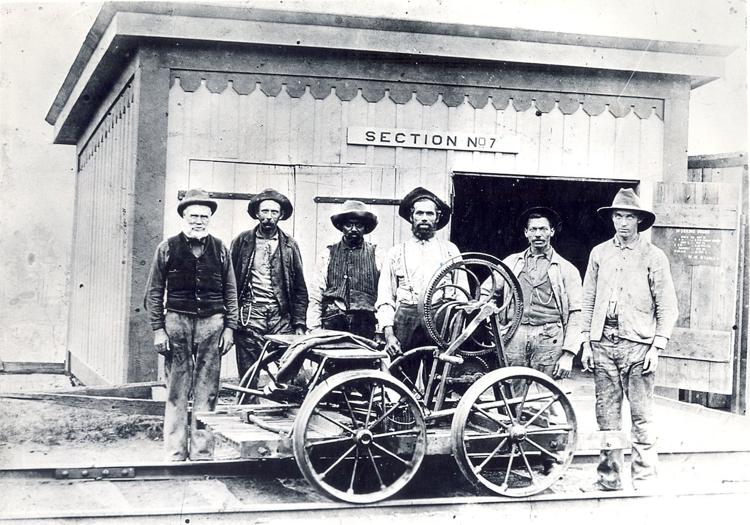 N&W rail yard construction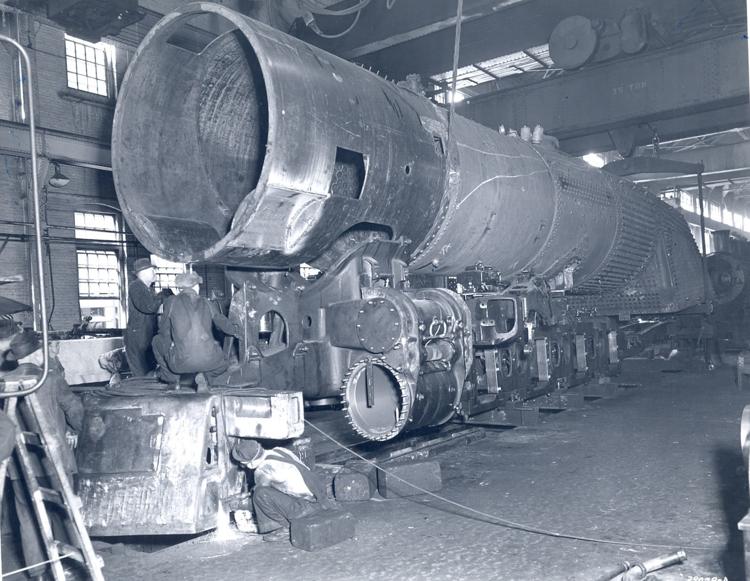 N&W rail yard construction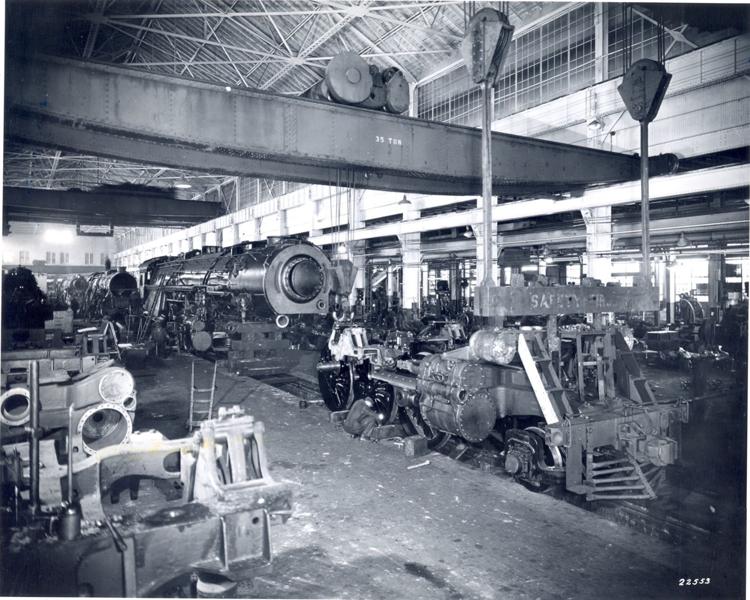 N&W cargo train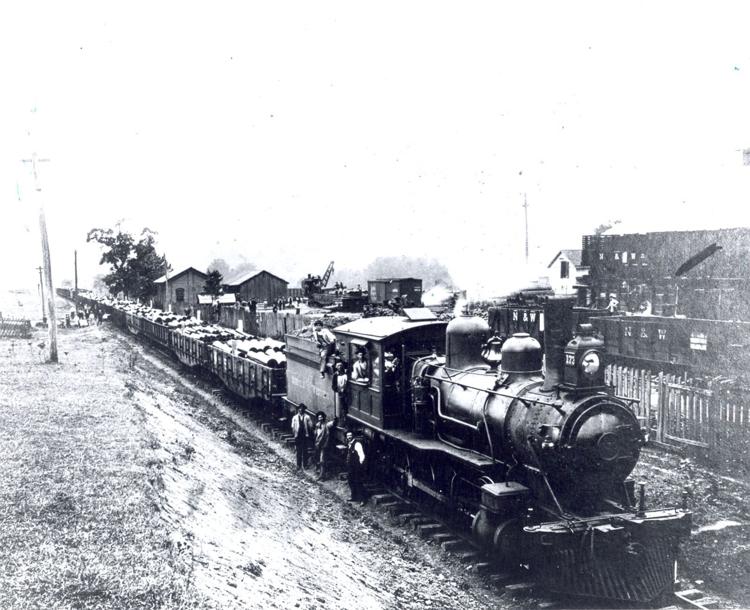 N&W train with workers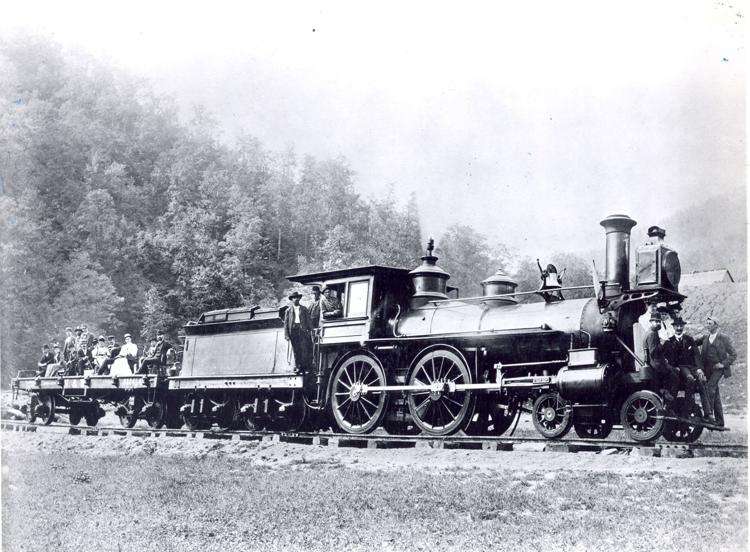 N&W rail yard aerial view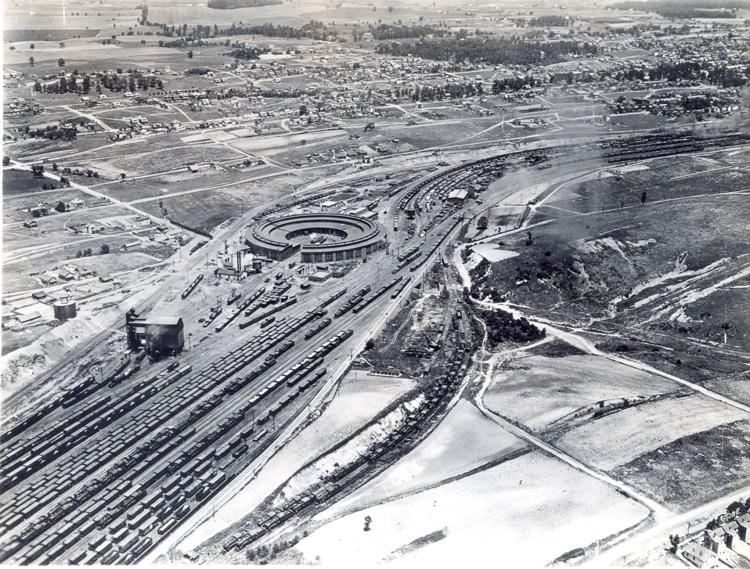 N&W boxcar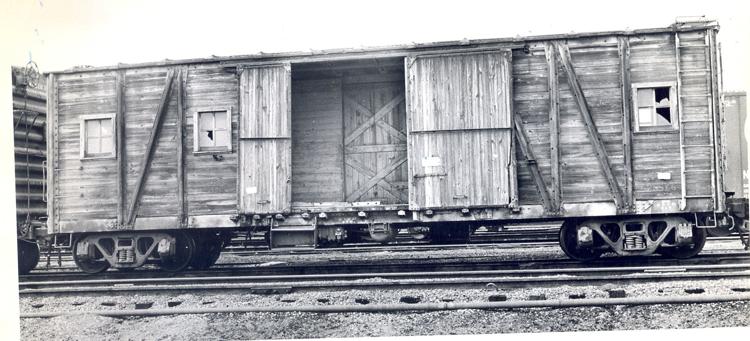 N&W coal train on the move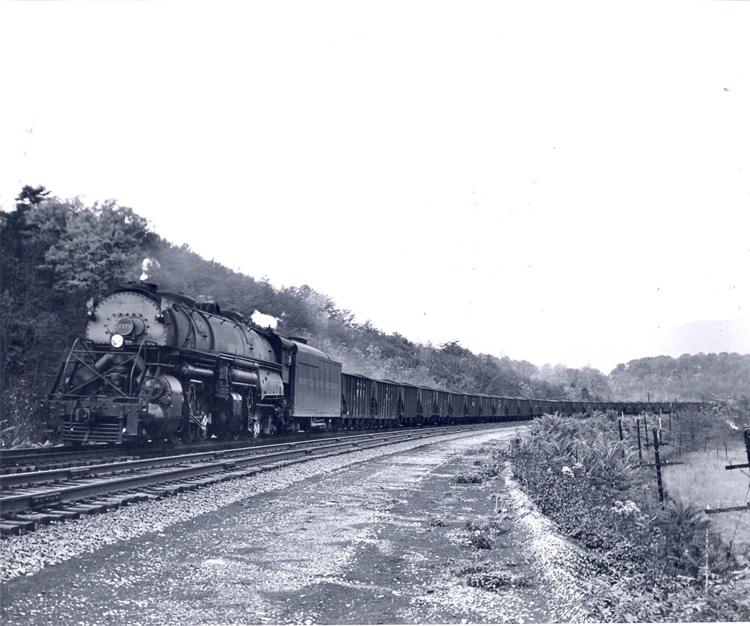 Tracks along the river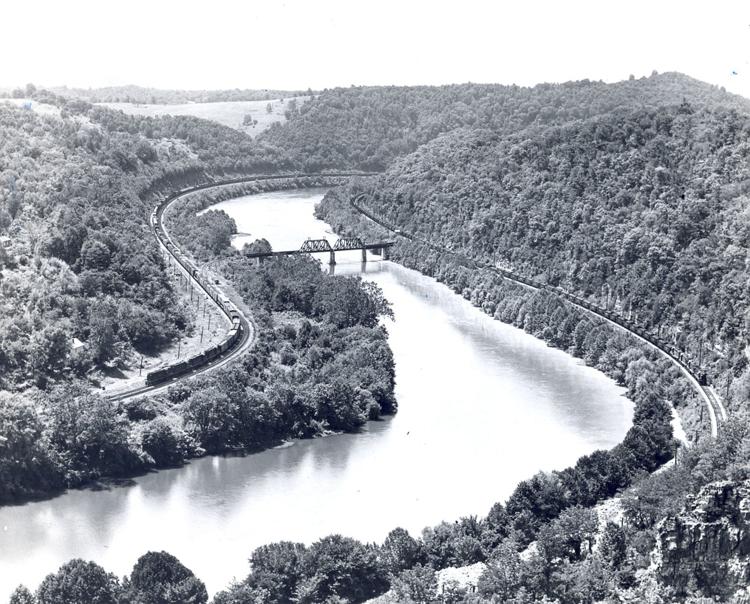 N&W rail yard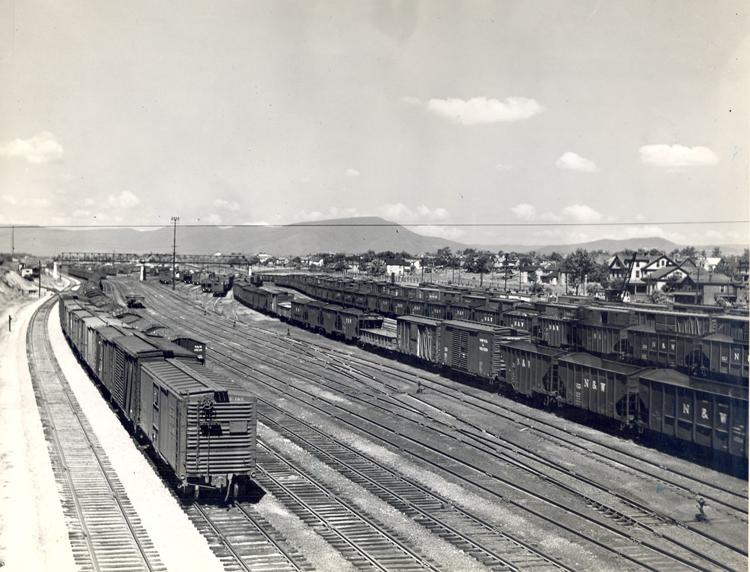 scan0029.jpg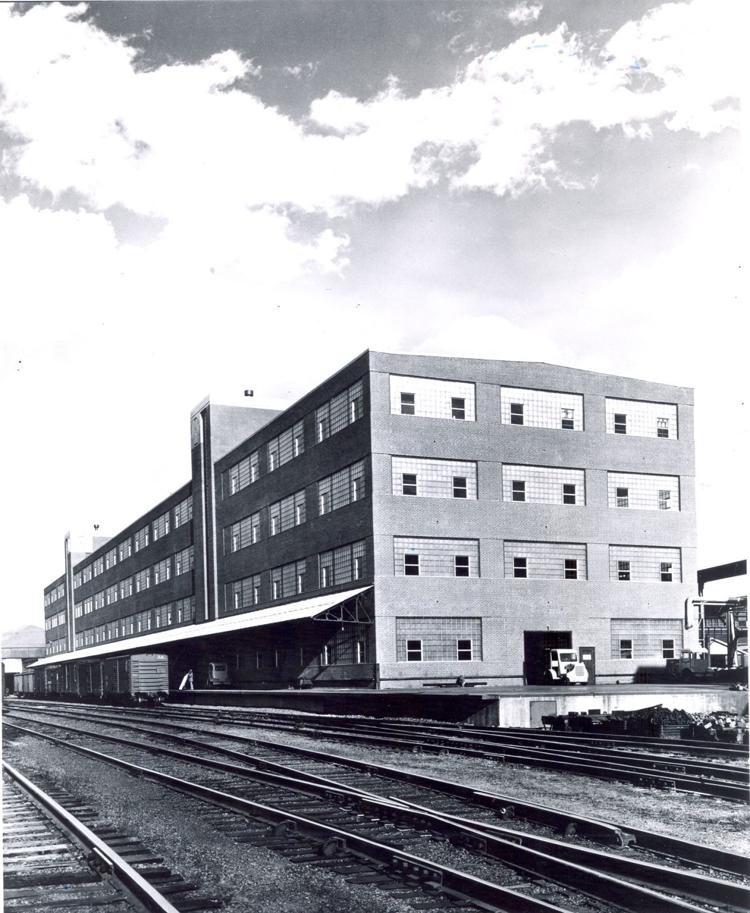 scan0031.jpg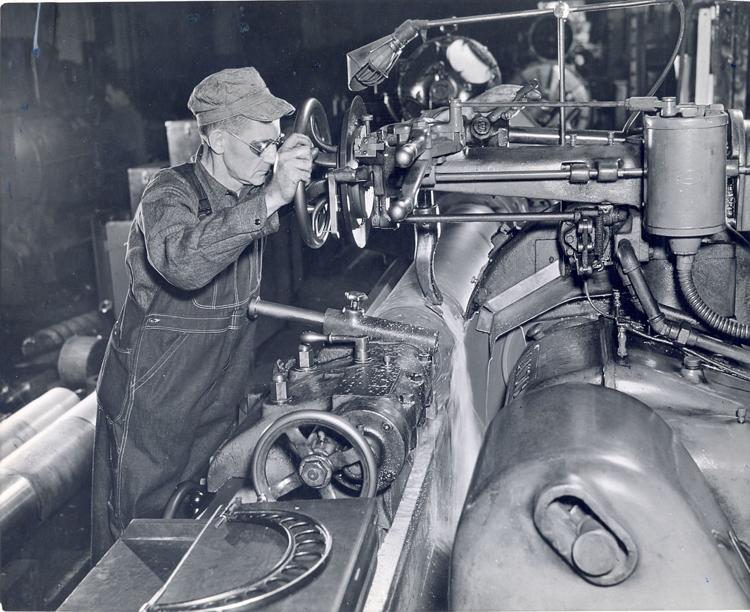 Passengers boarding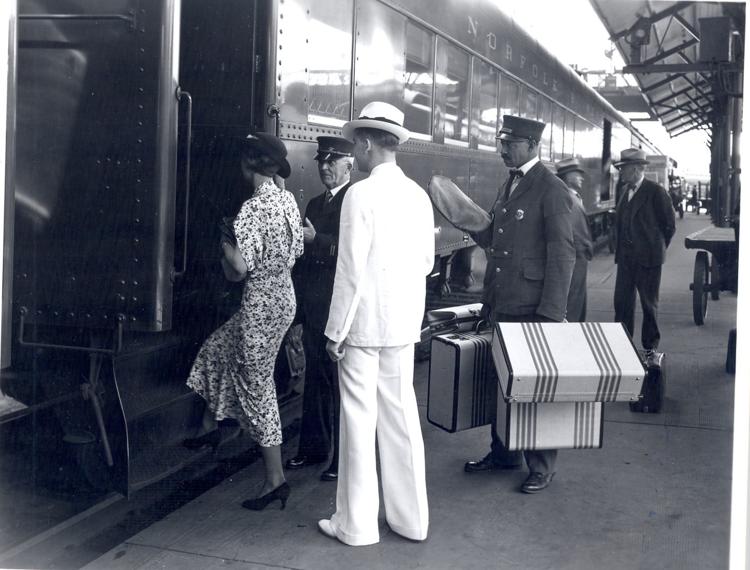 N&W train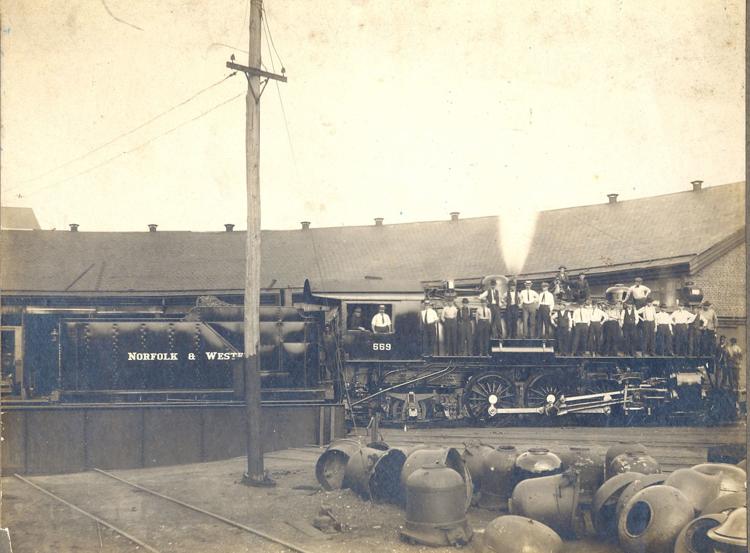 N&W rail yard shops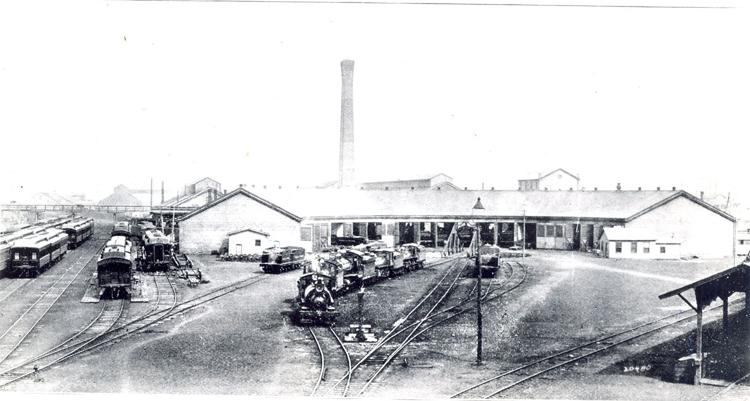 N&W railroad
N&W workers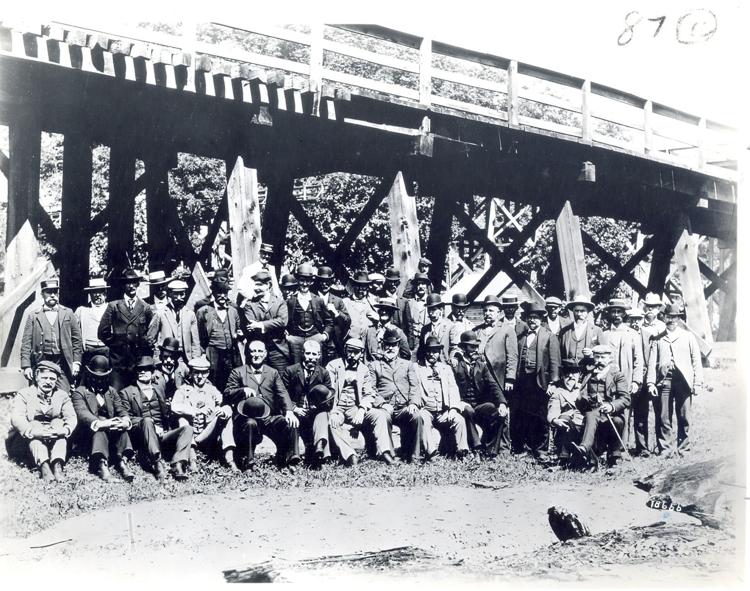 N&W shop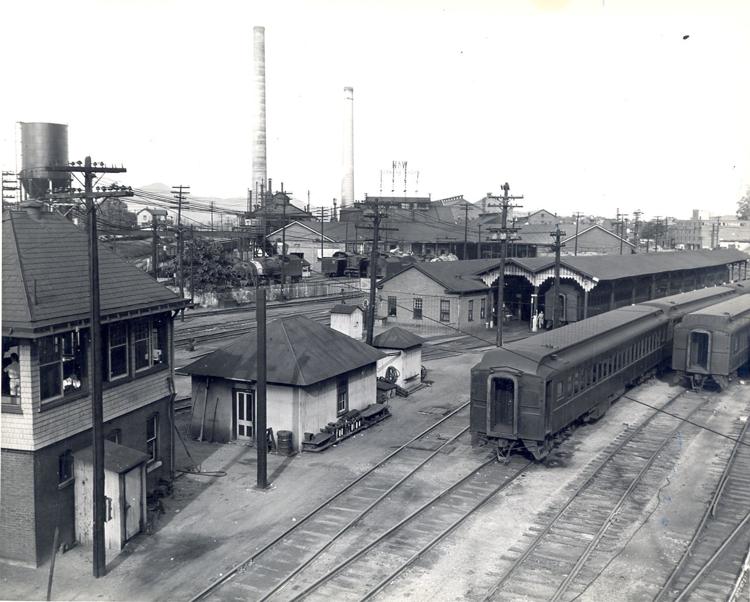 N&W tie treating plant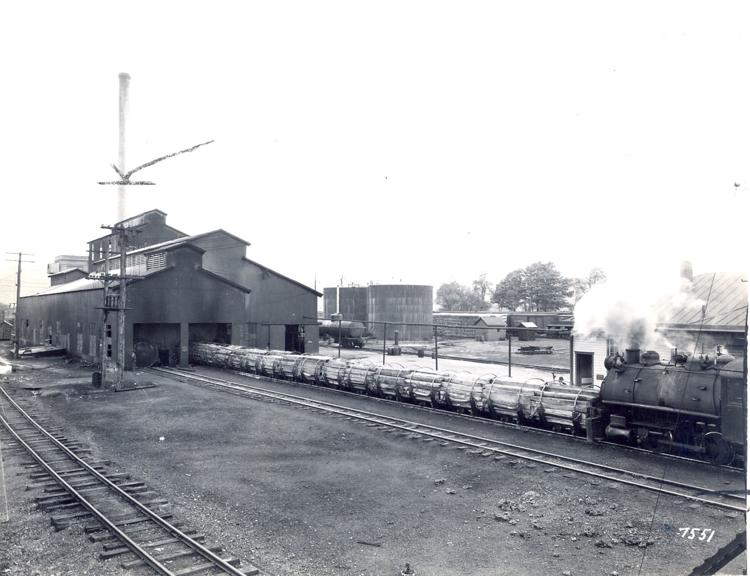 N&W railway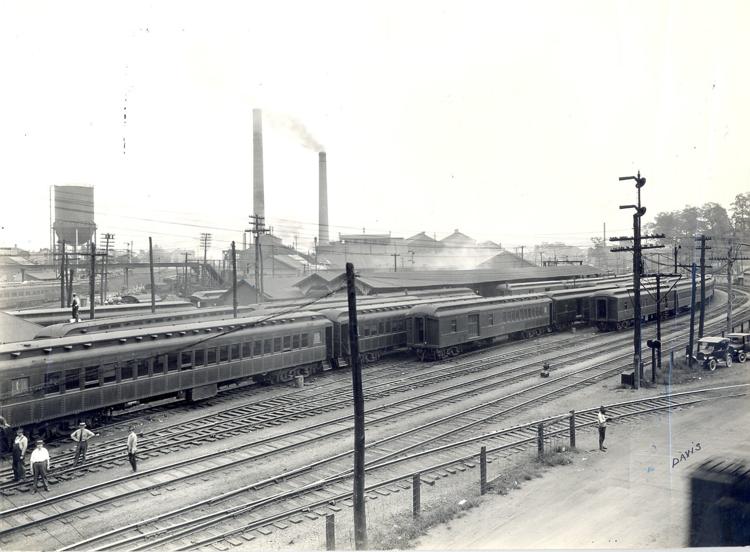 N&W rail yard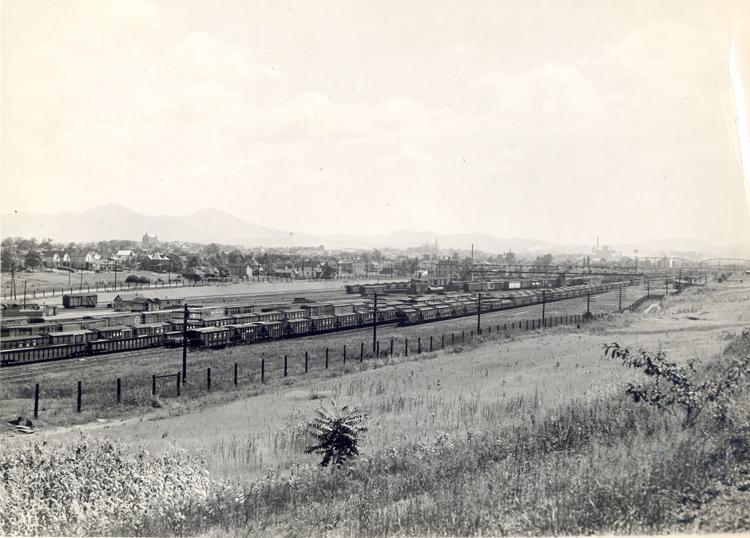 N&W union demonstration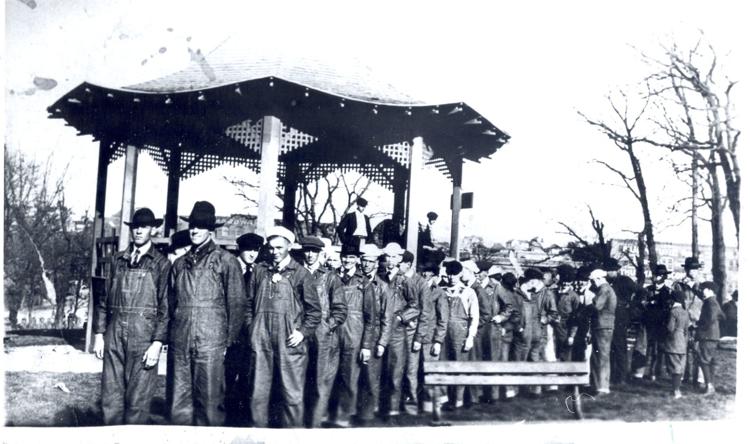 N&W crew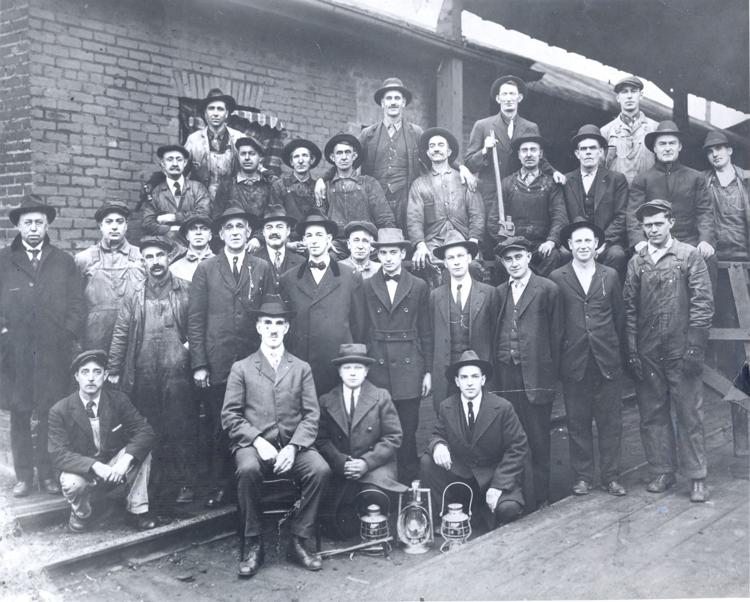 N&W track inspection crew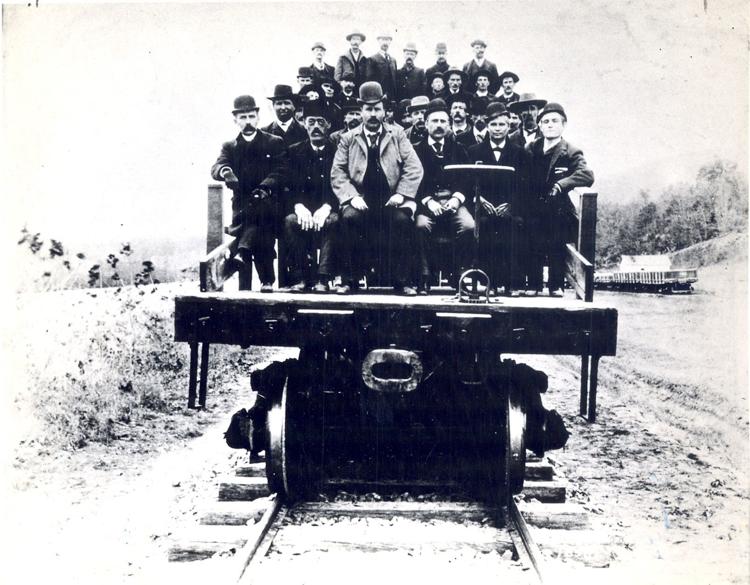 N&W East End Shops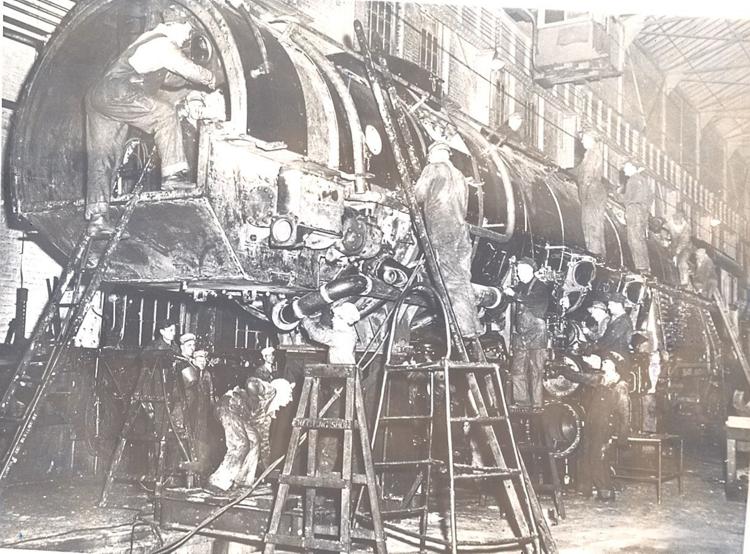 N&W railway
N&W caboose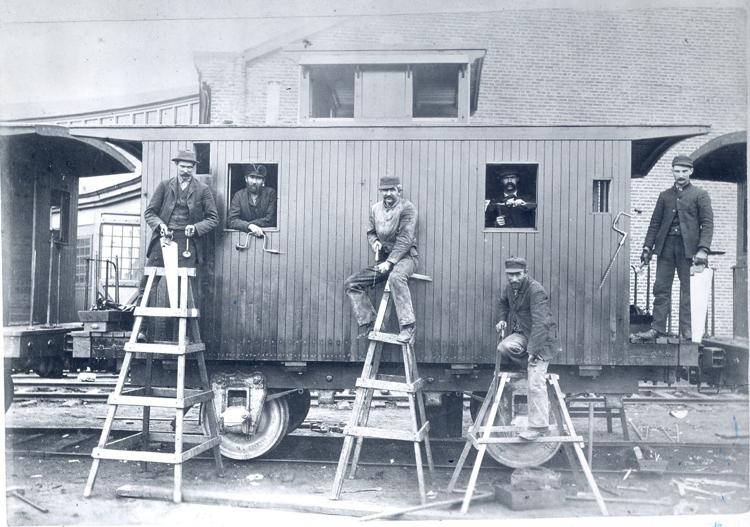 -- HIDE VERTICAL GALLERY ASSET TITLES --
Catch the latest in Opinion
Get opinion pieces, letters and editorials sent directly to your inbox weekly!