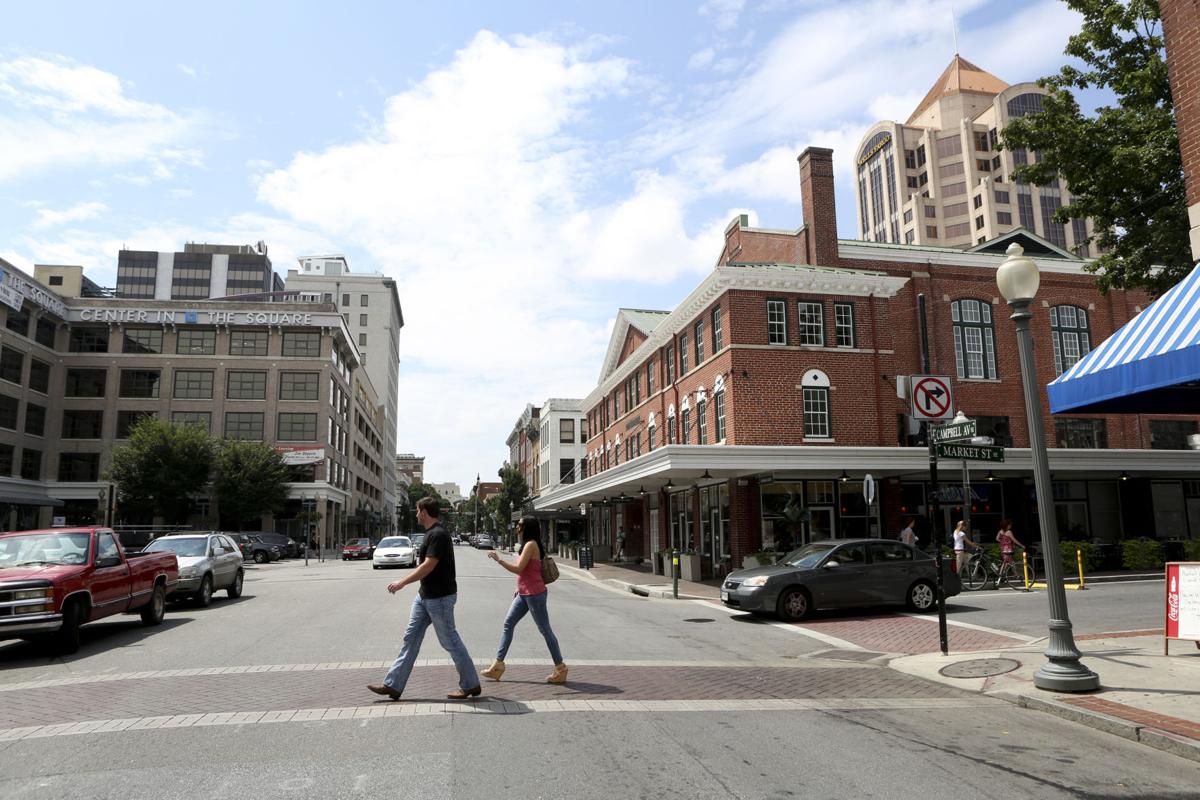 That might very well be our reaction to the latest flattery to come Roanoke's way.
You may recall that earlier this fall Politico devoted an extensive report to Roanoke as part of an ongoing series looking at how certain cities have remade their economies. In our case, the emphasis was on how a former railroad town created a medical school and research institute that has now put itself on the international map.
The author of that piece — "Trains Built Roanoke. Science Saved It" — was Colin Woodard, a Maine-based author and journalist (and, it should be noted, a Pulitzer Prize finalist). Shortly before the presidential election, he took his findings from the entire series and put together a "Memo to the next president" that appeared in the Christian Science Monitor.
His advice doesn't just apply to the president-elect. It's actually good advice for everyone else on down — particularly local officials and community leaders, because Woodard's conclusion is that there are important things happening in individual cities around the country that we can learn from.
And one of those is Roanoke.
Here's perhaps the key passage:
"As the 2016 election campaign has turned increasingly bizarre, I've been traveling the United States for Politico, writing about cities that have managed to pull off amazing things. From New Hampshire to Utah, North Carolina to Ohio, the successes of the disparate communities I've written about turned out to have something in common: an ability for business executives, elected officials, and nonprofit leaders to cooperate to provide a common good none of them could create on their own.
"In more than 150 interviews and 50,000 published words, party affiliations never came up, even though many of the individuals clearly checked different boxes in federal elections during civic efforts that typically took 20 to 30 years to execute."
Let's hover over those two paragraphs. They dovetail with another important article that came out this year — "Eleven Signs a City Will Succeed," by James Fallows in The Atlantic. Roanoke City Manager Chris Morrill has developed an entire presentation around those 11 signs — if you're in the city, invite him to come speak to your civic group; it will be well worth your time.
It's notable that the first of Fallows' 11 signs is this one: "Divisive national politics seem a distant concern."
Much like Woodard, Fallows has also been travelling the country looking at individual cities. He explained what he found during his travels this way: "Cable TV was often playing in the background, most frequently Fox News; if people had stopped to talk about what was on, they might have disagreed with one another and with us. But overwhelmingly the focus in successful towns was not on national divisions but on practical problems that a community could address. The more often national politics came into local discussions, the worse shape the town was in."
You might say that's why Donald Trump ran best in places where the economy was the worst, but presidential politics isn't our concern today. Instead it's what Fallows called the "practical problems that a community could address." More to the point, it's what Woodard called "civic efforts that typically took 20 to 30 years to execute."
That's a key point that we've written about before. Elections come and go every four years, but to really turn a community's economy around requires decades of work. To pull that off requires a pretty extraordinary civic consensus on just what the community is trying to accomplish. By necessity, that civic consensus must be a bipartisan one — because the nature of American politics is that elections tend to swing back and forth over time.
It also has to be a bipartisan one because economies don't stop at the city or county line — they are regional in nature, and regional cooperation requires uniting people with lots of different political perspectives.
We saw one inspiring example of that this fall, when Roanoke, Roanoke County and Salem announced an historic deal to jointly develop a piece of property and share the revenue. That announcement saw the Democratic mayor of Roanoke, the Republican chairman of the county board of supervisors and a Salem council member elected as an independent stand side by side. They surely have their political differences, but they were certainly united on a local economic development strategy — which probably matters more to us on a day-to-day basis than whoever sits in the Oval Office.
Moreover, the political part is only one part of the civic equation; Woodard notes that real change often involves business leaders and nonprofit leaders, too. That's why it's a civic consensus and not just a political consensus.
All those are fancy words, but here's what they mean in practice. Think of how the revitalization of downtown Roanoke got started in the late 1970s. That was a combination of an activist city council, but also the support of the business community and the nonprofit leaders who put aside their historical differences and came together in a single building — what we now call Center in the Square.
In many ways that revitalization is still going on all these decades later even though council members and city managers have come and gone. From time to time, there have been voices who complained that the city was devoting too much attention to downtown — but voters have always chosen other candidates, who understood that the economic health of the entire city depends, in part, on the economic health of downtown. (Roanoke voters, pat yourself on the back.) Not just the city, either. Roanoke County Administrator Tom Gates will happily tell you that the economic success of his suburban county depends, in part, on the success of downtown. An apple with a rotten core may still look pretty on the outside — but not for long.
Fortunately, ours is in pretty good shape, thanks to a civic consensus dating back 39 years to the election of the "Roanoke Forward" slate in 1977. Woodard says his travels to various American cities have caused him "to renew my faith in Americans' ability to get things done."
We should all be proud that Roanoke is one of those examples.