Riot coordination means that deliberations whether to riot occurred among BLM Inc., Antifa and Democrat operatives: "when was the right time t…
Let's see. We should revere Robert E. Lee for his honor and adherence to duty.
Your July 10 editorial titled "Youngkin is selling himself short. Here's how" refers to the teaching of critical race theory in Virginia schoo…
I read with interest the June 23 op-ed on the opinion page by Angela Davis ("Reconsider vaccine mandate") and her very conservative view of th…
In reference to the front page article by Luke Weir, "Judge weighs in" on July 20 I would like to share my views.
The article on The Roanoke Times Opinion page on Thursday, July 15 ("Casey column paints an incomplete picture") was of special interest to me…
Re: "Bedford County musters a militia" (June 27 news story),
Getting vaccinated is the most important thing you can do to help protect yourself and loved ones from COVID-19.
Kudos for the thought-provoking essay by John R. Phillips, "The living dead" (July 9th). Seldom do you find such positive energy and attitude.…
Fifth District Congressman Bob Good has the distinction of being one of 21 Congressional representatives who voted against awarding the Congre…
In "Disaster descending on Virginia public schools" (July 11 opinion), Tom Taylor begins his criticism of the state's new transgender guidelin…
New gun laws, rapid response, long term care, traveling art, youth learning organizations, trauma training, outreach events — all 'after the f…
The June 8 Roanoke School Board meeting addressed student learning loss and post-pandemic reorganization.
We road cyclists, thanks to the efforts of many concerned for our safety, such as Del. Chris Hurst, D-Montgomery, finally can breathe a little…
For the first time, congressional and General Assembly districts in Virginia will be drawn by a bipartisan commission with public input. Now i…
Are you serious Mary Boenke? Your letter in the Times on July 6 ("Take Trump seriously — the threat is real") sounds like a fairy tail dreamed…
On June 30 The Roanoke Times printed a wake-up call by Lynda Majors and Mark Jarrell ("Wake up to injustice of MVP") to the facts and history …
So... Fralin company resubmitted its proposal to build a multi-unit apartment complex on Brandon Avenue at Main Street in southwest Roanoke.
Kevin Myatt's writing is such a joy to read.
Who in their misspent youth smoked marijuana? I'm sure it is on a lot of college campuses. It was on mine. I'm a senior citizen. I may or may …
Duncan Ford Lincoln Mazda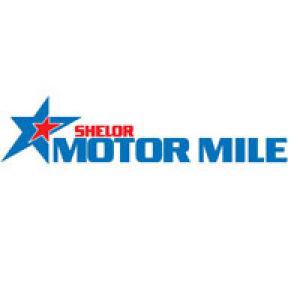 Regarding letter "Take Trump seriously — the threat is real (July 6)."
I thank Congressman Morgan Griffith for co-sponsoring proposed federal legislation, the RECLAIM Act (H.R. 1733), which would accelerate spendi…
It is time for churches to begin paying real estate taxes. Churches no longer can claim religious exemption based on their mission of serving …
Responding to Ruth Parsons' letter published June 23 ("Honoring Robert E. Lee"): 
As a wife of a police officer for over 35 years, I have witnessed firsthand the selfless acts, dedication and sacrifices our brave men and wom…
I wholeheartedly agree with E. Duane Howard's opinion stating that Amtrak needs to provide seating on their platform ("Why no seating at Amtra…
As an old guy bicyclist, I would like to thank the citizens of Roanoke for the courteous treatment and patience shown me when I ride my bike t…