Re: "Tech soccer coach Adair denies allegations" in the May 6 edition of The Roanoke Times: As a diehard Hokie and VT Monogram Club member, I …
RE: "A grim tale" (letter) published April 21,
An open letter to Rep. Ben Cline (R-6th VA)
Liz Cheney is exactly right in her op-ed here, just released.
Roanoke has one of, if not the best, small businesses in the USA
Whether you're taking a company public, motivating students to learn, running a board of directors, or raising children, you need some basic l…
The young mother in the Kroger parking lot was gathering kids into the back seat of late-model Chevy. "Rasoul for Lieutenant Governor" yard si…
Switching to paper straws will not cut it. False promises of reusable coffee cups made behind actions like ordering from online retailers and …
Hey Terry! Did you ever get Virginia's $1.4 million back from the Chinese?
First, I am a proponent of gun control and universal background checks. Let's get that out of the way.
The trial of MPD Officer Derek Chauvin was merely a formality or going through the motions as it were. He had already been tried and convicted…
Last week President Biden set the goal of 70% of the population in the United States to be vaccinated by July 4th.
Despite what University of Virginia fans think, Virginia Polytechnic Institute and State University in Blacksburg is a special place.
Several newspapers including the Washington Post and the New York Times are touting Terry McAuliffe as the "frontrunner" in the Virginia guber…
This past Tuesday I followed what has become a Tuesday ritual in my household since the beginning of this pandemic.
The one bipartisan issue that everyone can agree on is that Democrats absolutely hate Donald Trump. That would be "Hate" with a capital "H" gr…
Another shooting in a Knoxville, Tennessee high school.
Regarding the obstacle to passenger rail editorial in The Roanoke Times Sunday, April 11, could the exact reason for delaying the completion o…
Volunteers are performing in an excellent manner in administration of the COVID-19 vaccines. The volunteers come from a variety of healthcare …
Just as the threat of severe winter storms subsides, it is already time to start thinking about hurricane season.
Duncan Ford Lincoln Mazda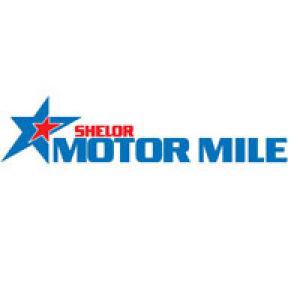 Justice has finally been served with guilty verdicts in the Chauvin trial. It is time and has been for decades that all police officers put as…
Referring to Hannah Tudor's op-ed, ("It was my turn to save you," Feb. 20), her writing is such an emotive sharing of the heart-rending trauma…
What a delight it was to read Robert Benne's piece "Are you getting tired of ..." in the April 26 edition of the RoaWOKE Times.
Recently, the Virginia General Assembly voted to pass a bill legalizing recreational marijuana in Virginia.
The front page of the Saturday, April 10 Roanoke Times was devoted to of all things, a FISH ("Critical habitat for candy darter")! And a good …
I would like to write about two things quickly. California added four lanes of traffic on the I-5 from south Orange County up to the LA county…
The inconvenient truth is that hate reigned and that a flawed candidate was elected POTUS last November.