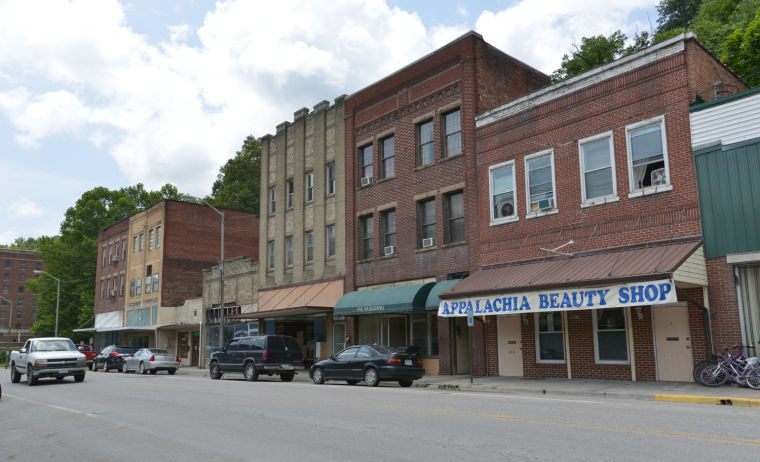 Rose lives in Wise County.
In 1872, when Gen. John Daniel Imboden published the discovery of mineral resources in Southwest Virginia, prospects of a flourishing industry in Big Stone Gap brought hopes the town would become "the Pittsburg of the South." People referred to Wise County as "the seat of the Mountain Empire." Thus, the great era of King Coal in Appalachia began.
For a century, coal was king. From 1914 through 1918, employment in high-quality coal mines in America reached a maximum of 180,000 workers. After 1918, mine employment and coal production began a steady decline, and Appalachia suffered cycles of boom and bust.
Production of coal had dropped to 5.2 million tons by 1987, with only 615,000 tons from 98 deep mines in the region employing 620 deep miners. During the following three decades, King Coal suffered further declines. Recently we learned that Alpha Natural Resources, with headquarters in Bristol, will lay off 1,100 miners in West Virginia in two months.
Now 142 years after the discovery of coal in Appalachia, how many people reading these comments burn coal in their homes?
How many people know of a home that burns coal?
If you lived during the 1950s, how many homes do you remember burned coal for heat back then?
Even in Wise County, few homes continue to burn coal for fuel. Even coal miners no longer heat with coal.
Why? Because coal is costly and dirty. Extracting coal from seams beneath the earth or from mountaintops is destructive to the ecosystem and dangerous to miners. And there are far better fuels — electricity, oil, gas, and, coming soon, solar. Electric power plants are turning to gas and other energies.
Yet politicians use economic poverty during this Great Recession to manipulate out-of-work miners. They argue politics and propaganda against science and research. And the despairing miners, wrought by emotions and scarred by years of poverty and false memories of better times, believe political caprices. Paralyzed by the inactivity of unemployment and unable to envision anything other than coal's failing industry, miners battle nonexistent enemies.
Coal has been a boon of fortunes for corporate interests that left ruins and squalor for those who worked the mines. Willful violations of health and safety laws caused injuries and death, most recently 29 casualties at Upper Big Branch Mine in West Virginia in 2010.
But, coal operators argue, "Coal is God's gift of manna from Heaven." OK. But good stewards of God's gifts clean up after themselves.
Rep. Morgan Griffith walks the coalfield counties like a grief counselor in the cemetery of a family funeral. He pities the losses of miners, blames his imaginary "war on coal," yet offers no ideas for industry and employment. Griffith is more problem than solution. A leader who cares would help bring new industry to Virginia's workers.
Where are you now, Rick Boucher, who used to ride a water-smooth, silver limo and announce onetwothreefourfivenewindustriesjustlikethat?
There is no political war on coal; the economy has killed King Coal. Today bituminous coal from Appalachia sells at $68 a ton; similar-quality coal from the Powder River Basin of Wyoming and Montana sells at around $10 a ton. Capitalism killed the coal market in America. In fact, coal mining jobs in Appalachia fared far worse under the Reagan, Clinton and George W. Bush administrations than they have under Obama.
Miners gave their lungs, minds, bodies and lives to coal for more than a century. To hold to coal now induces as lethal an economic sentence on people of Southwest Virginia as all the diseases, explosions and roof falls wielded on their forefathers.
Yet coal miners hold to the old industry with self-destructive wills. We see "I love coal" stickers everywhere. Until miners quit clinging to those lost romances, they cannot move on to new aspirations and prosperity again.
It is time Southwest Virginians looked to bring other industries into this area. And we cannot do that until we break the bonds of a century of King Coal and accept that the coal industry is no longer our way.
We must look out for the people. Southwest Virginia must evolve and change. People must use intelligence and authority to bring changes within our region in order to survive.