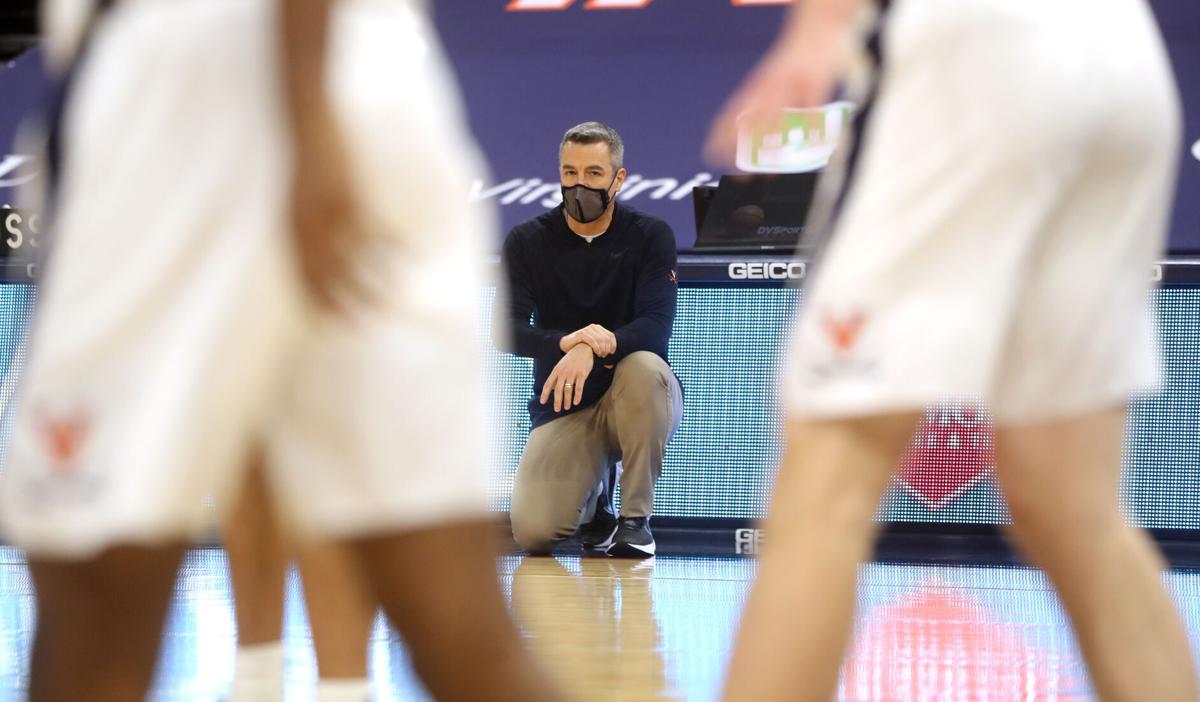 Those three words sum up what figures to be a chaotic, unpredictable ACC Tournament this week in Greensboro.
There are a few other words, too, and we'll get to those. But Duke on Tuesday says a lot.
Duke has won the ACC Tournament 21 times — more than any other team in the conference. But this year, as part of the "Somber Six," the 10th-seeded Blue Devils will take on No. 15 seed Boston College in the opening round.
Who's the best team in this league? Nobody really knows for sure. We've spent a whole season trying to figure that out, and perhaps the tournament will finally tell us.
UVa has the best record, the top seed and the best odds to cut down the nets (+225) in Greensboro, according to DraftKings Sportsbook. But right behind the Cavaliers is Florida State (+260), which destroyed UVa in the lone regular-season meeting and spent much of the winter looking like the class of the league.
North Carolina is the sixth seed, but the Tar Heels' talent and national brand combine to give them the third-best odds to win at +425. Virginia Tech (+600) has gone 4-0 against ranked teams this season but has played a grand total of two games over the past month because of COVID-19 complications.
Then you have the flip side of that, those teams who come in scorching. Georgia Tech closed the regular season with six straight wins to grab the fourth and final double-bye. N.C. State is seeded ninth but has won five in a row.
"Intrigue," UVa coach Tony Bennett said Monday. "Mystery. Who knows?"
The only thing we know for sure is that UVa is the regular-season champion. It took a bit of wackiness on the final weekend to facilitate that, with Notre Dame upsetting Florida State as a 7-point underdog and the Cavaliers beating Louisville on the road, but UVa had put itself in that position with a tremendous start to the season.
"I get it, it's different this year," Bennett said. "But that doesn't mean that we're not going to give our guys rings and we're not going to hang a banner. It's legit."
The Cavaliers can double down on the legitimacy with a tournament title in Greensboro. Having slumped in late February, they feel steadied by back-to-back victories to close the year.
"I think it taught us a lot about our team and ourselves and where we needed to get better," UVa forward Sam Hauser said of the struggles. "I think we locked in at practice more, we came in with a better mindset and really focused on the attention to details. I think it showed the last two games.
"We've tightened up on defense, sharpened up on offense. We know how good we can be. We showed it earlier in the year, and I think we can get back to that."
UVa's three-game February losing streak started with the loss to FSU and ended with a home defeat against N.C. State.
In between? The Cavaliers were nipped on the road by a certain blue-blooded team.
One that's playing on Tuesday.
Speaking of validation, the Virginia Tech baseball team got some over the weekend.
Ranked for the first time in eight years after taking two of three at Miami at the end of February, the Hokies won two out of three against No. 25 North Carolina in Blacksburg.
It was the program's first series win against the Tar Heels in 16 tries, and it prompted Baseball America to rank Tech No. 12 on Monday.
Perhaps most encouraging for the Hokies? Their pitchers are missing bats. UNC hitters struck out a whopping 50 times over the weekend, including 21 on Friday night.
Nothing fluky about that.