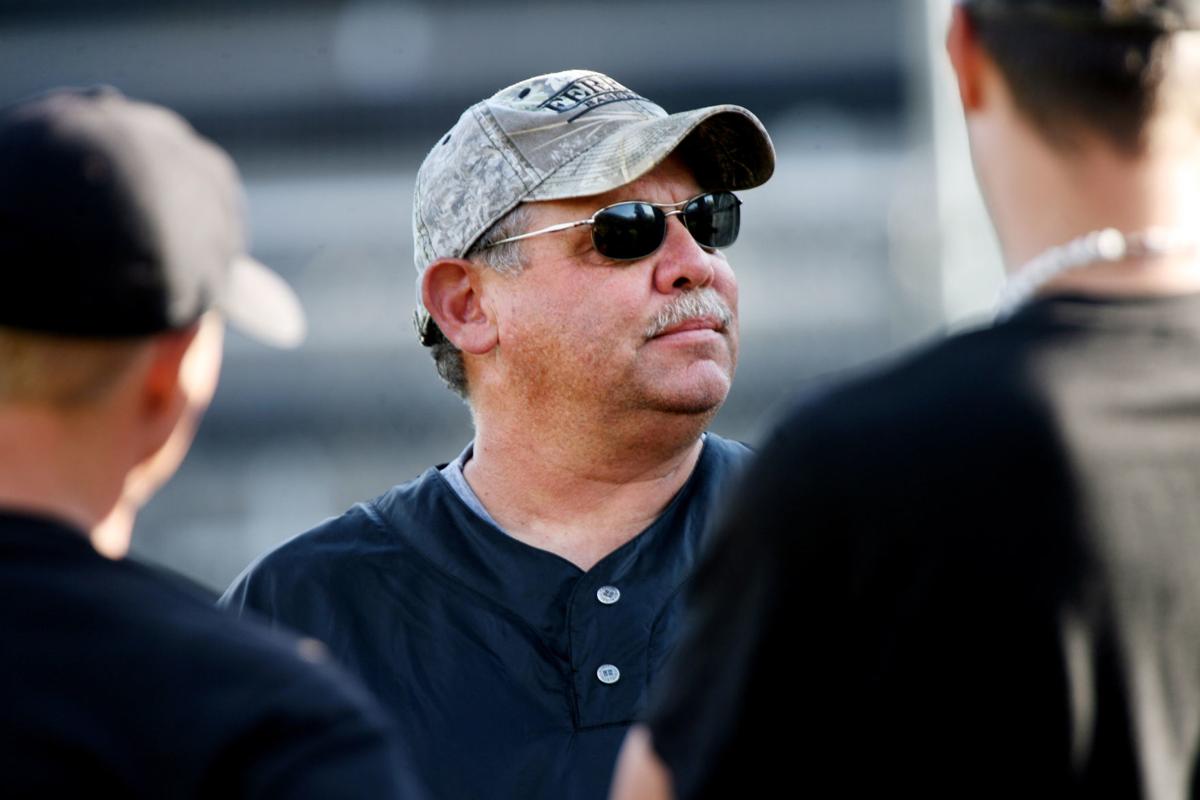 Former Ferrum athletic director Abe Naff has settled his federal and state lawsuits against the college.
The settlement was announced in a joint statement that Ferrum's lawyer emailed Wednesday to The Roanoke Times. The terms were not disclosed, but the statement said "all claims between the parties" had been settled.
"Abe Naff and Ferrum College are pleased that all claims in the two lawsuits have been resolved and have been voluntarily dismissed," the joint statement read. "The terms of the settlement will remain confidential. The parties have agreed to refrain from any further public comments on this matter."
Ferrum's lawyer, Todd Leeson of Gentry Locke, said in an email that he had directed the college not to comment on the settlement. One of Naff's lawyers, John Fishwick Jr., said in an email that neither he nor Naff had a comment beyond the joint statement.
Naff, 61, spent 15 years as Ferrum's athletic director. According to both lawsuits, "his employment was unjustly and unfairly terminated on June 28, 2019."
In February 2020, Naff filed a discrimination complaint against Ferrum with the U.S. Equal Employment Opportunity Commission. The EEOC dismissed Naff's complaint in August 2020, deciding the evidence did not show discrimination had occurred.
Naff sued Ferrum in U.S. District Court last November, seeking $4 million in damages. The federal lawsuit accused Ferrum of: violating the Americans with Disabilities Amendments Act; violating the Age Discrimination in Employment Act; retaliating against Naff in violation of Title IX; and breach of contract.
In its response to the federal lawsuit, Ferrum had stated it fired Naff for "legitimate, nondiscriminatory, nonretaliatory, performance reasons."
A trial date for the federal lawsuit had been set for next March.
The federal lawsuit was dismissed Wednesday by U.S. District Court Judge Thomas Cullen at Naff's request.
Naff had first sued Ferrum in Franklin County Circuit Court in May 2020, then filed an amended state lawsuit last November.
In the state lawsuit, Naff sued Ferrum for defamation, intentional infliction of emotional distress and negligent infliction of emotional distress. He sought $30 million in damages.
Oral arguments were heard in the state case in March. A Franklin County Circuit judge dismissed the state lawsuit with prejudice in April, although Fishwick had said at the time that Naff would appeal.
Naff spent 23 years as Ferrum's baseball coach before stepping down after the 2007 season. He did double duty as the athletic director for his final four years as coach.
In Wednesday's joint statement, Ferrum "acknowledges Coach Naff's decades of service to the college." The statement listed highlights of Naff's stints as athletic director and baseball coach.
"Coach Naff leaves an extraordinary legacy that will benefit the college, its athletic teams and especially its student-athletes for years to come."
Naff and Ferrum wished each other well in the statement.