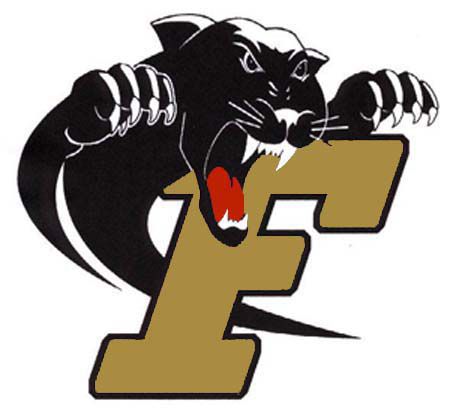 RALEIGH, N.C. – Nick Helton scored 22 points and made six 3-pointers to lead the Ferrum men's basketball team to a 76-73 win over William Peace on Tuesday
It was the season opener for both teams.
Down 60-48 in the second half, Ferrum grabbed a 72-70 lead with 1:32 left.
After Tyler Parton made a 3-pointer to give the Pacers a 73-72 lead, Carrington Young scored to give Ferrum the lead at 74-73 with 15 seconds left.
Helton sank two free throws with one second left.
James Smith Jr. had 20 points for Ferrum, while Kajuan Madden-McAfee added 14 points and nine rebounds. Darius Kemp had 12 points and eight rebounds in his Ferrum debut.
Young had 11 rebounds for the Panthers, who outrebounded William Peace 47-28.
Radford postpones more women's games
As expected, the Radford women's basketball team announced Tuesday it has postponed its games Friday and Saturday at Gardner-Webb because of the COVID-19 issues in the Radford program.
Radford has now postponed six straight games. Coach Mike McGuire, whose team last played Dec. 31, had said last week that he expected the Gardner-Webb games would have to be postponed as well.
Women's games ppd., rescheduled
The ACC announced that the Virginia women's basketball team's game Thursday at North Carolina State has been postponed because of the COVID-19 issues in both programs.
The conference announced that UVa's home game Sunday against Georgia Tech has also been postponed because of UVa's COVID-19 issues.
UVa has now postponed six straight games. The team last played Dec. 13.
UVa is one of four ACC women's basketball teams currently unable to play, along with N.C. State, Florida State and Syracuse.
Also Tuesday, the ACC announced that the Virginia Tech women's basketball team's home game with N.C. State has been rescheduled for Jan. 28. The game will tip off at 4 p.m. The game had been scheduled for last week but was postponed because of State's COVID-19 issues.
The Big 12 announced West Virginia has postponed two more men's basketball home games due to COVID-19 concerns.
The 13th-ranked Mountaineers, who had already called off their game Tuesday night at No. 2 Baylor, also postponed Saturday's home game with TCU and a Jan. 19 contest against Oklahoma State.
Tennessee-Vandy game postponed
The Southeastern Conference postponed Tuesday night's men's basketball game between No. 10 Tennessee and Vanderbilt because of positive coronavirus tests, contact tracing and quarantining within the Commodores' program.
The Richmond men's basketball team announced it has paused activities because of COVID-19 test results and subsequent contact tracing.
Richmond does not have a midweek game this week and is not scheduled to play again until Saturday.
Former Kentucky reserve dies
LEXINGTON, Ky. — Kentucky says Ben Jordan, a right-handed pitcher who played last season on the men's basketball team because of a shortage of players, has died. He was 22 years old.
The school announced Jordan's death on Monday in a release and a Kentucky baseball spokesman said coach Nick Mingione has spoken with the player's family. The school release did not specify a cause of death.