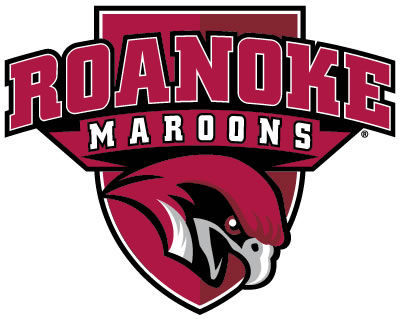 LEXINGTON — Chris Jerrild scored in the seventh minute to give the seventh-seeded Roanoke College men's soccer team a 1-0 win over second-seeded Washington and Lee in an ODAC quarterfinal Tuesday.
Zach Behe had six saves for the Maroons (3-1-3).
The Generals (6-1-1) saw their 28-game home unbeaten streak come to an end.
LEXINGTON — Sydney von Rosenberg, Lindsay White, Erin Hoeh and Caroline Christianson scored to give the top-seeded Generals (9-0) an ODAC quarterfinal win.
Roanoke 1, Randolph-Macon 0
Emma Woods scored on a free kick in the 32nd minute to give the third-seeded and host Maroons (7-3-1) an ODAC quarterfinal win.
BUENA VISTA — Clayton Michael had four hits and two RBIs to lead the Panthers (5-13) past the Knights (0-11).
HARRISONBURG — The Dukes (16-1) swept a doubleheader from the Highlanders (12-20), winning the first game 6-2 and the nightcap 3-0.
Kate Gordon belted a walk-off grand slam in the seventh to give JMU the Game 1 win. Alissa Humphrey pitched a no-hitter in Game 2, striking out 10 and walking one.
CHARLOTTESVILLE — Kara Canetto had three hits and two RBIs to lead the Flames (23-12) past the Cavaliers (11-19). Abby Weaver (Cave Spring) had an RBI single for UVa.
Roanoke splits doubleheader
EMORY — Roanoke (11-3, 5-1 ODAC) split a doubleheader with Emory & Henry, winning the first game 5-0 and losing the nightcap 5-4.
Jada Karnes (Willliam Byrd) threw a three-hit shutout in Game 1, striking out six and walking none.
GREENSBORO, N.C. — The Panthers (10-12, 2-4 ODAC) swept a doubleheader from Guilford, winning the first game 5-1 and the nightcap 6-3.
Arielle Eure had four hits, including three doubles, and one RBI for Ferrum on the day.
No. 14 Va. Tech makes final
CHARLOTTESVILLE — The Hokies beat North Carolina 3-2 in the quarterfinals of the Cavalier Match Play tournament Tuesday, then knocked off the 12th-ranked Cavaliers 3-2 in the semifinals. Tech will meet No. 2 Duke in Wednesday's finals. UVa, which beat N.C. State 5-0 in the quarterfinals, will face Maryland in the third-place match.
Roanoke point guard Whitney Hopson, who had a league-best 35 steals, has been named the ODAC defensive player of the year.
She was joined on the 18-player All-ODAC team by Ferrum's Kayla Cabiness (15.8 ppg); Roanoke's Renee Alquiza (11.5 ppg) and Kristina Harrel (9.9 ppg); and W&L's Megan Horn (13.0 ppg) and Erin Hughes (17.6 ppg).
SVU 18, Mary Washington 16
FREDERICKSBURG — Chandler Wescott and Zach Danneman each scored five goals to lead the Knights (4-7, 2-2 C2C) to a win.