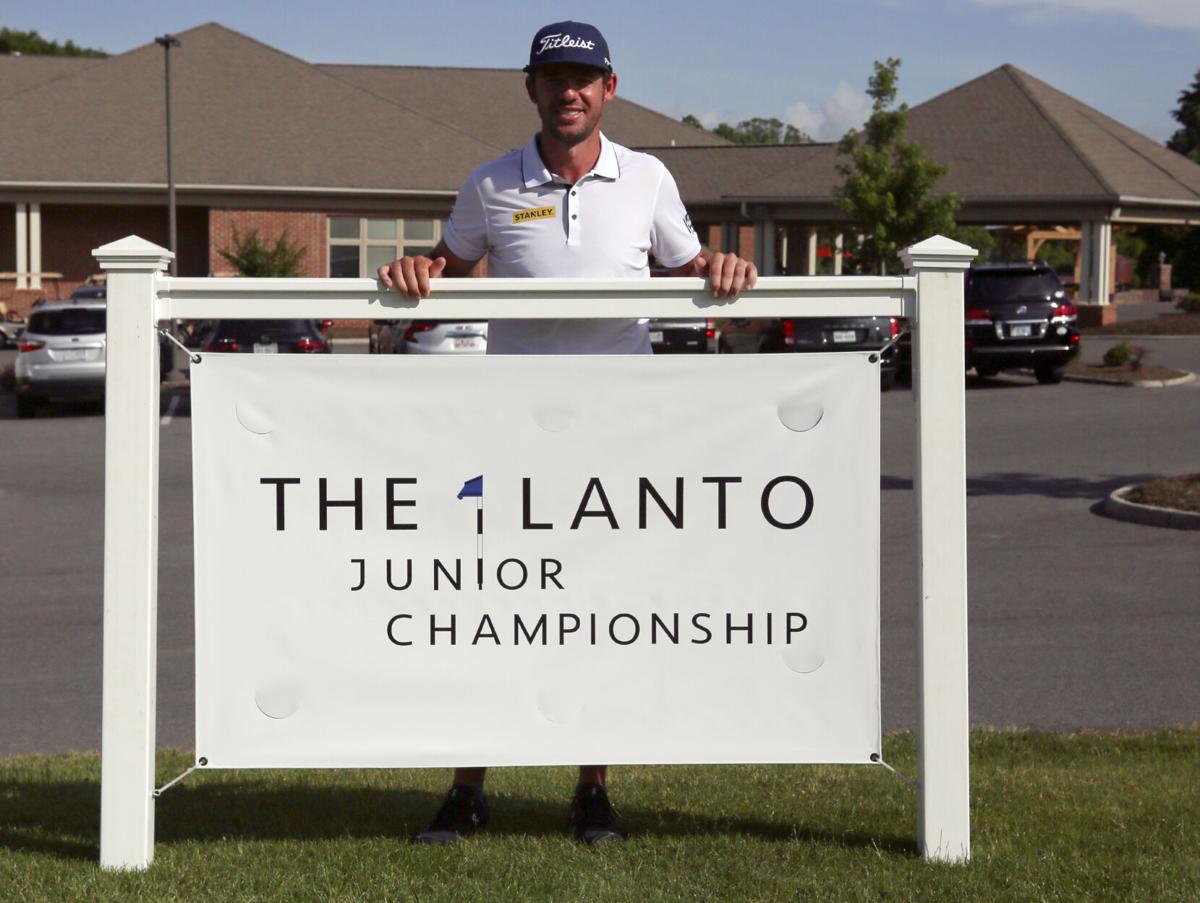 BLACKSBURG — Virginia signee Matthew Monastero of Leesburg won a three-hole playoff for the boys title Thursday at the inaugural Lanto Junior Championship, a three-day American Junior Golf Association tournament at Blacksburg Country Club.
Monastero was tied after 54 holes with Benjamin Newfield of Arlington and Colin Li of San Diego with a 7-under 209. Li lost on the second playoff hole and Newfield lost on the third playoff hole.
Jake Albert of Blacksburg and Balthazar Duclos of France tied for fourth at 210.
On the girls side, Lucy Yuan of San Diego won the crown with a 7-under 209. Kathryn Ha of Roanoke was eighth at 223.
The event was hosted by Blacksburg High School graduate and PGA Tour golfer Lanto Griffin.
TRACK AND FIELD
Hokies, Cavs advance
EUGENE, Ore. — Athletes from Virginia Tech and UVa advanced to the finals of the NCAA outdoor championships with their performances in the prelims Wednesday and Thursday.
Virginia Tech's Lindsey Butler was sixth overall in the prelims of the women's 800 meters Thursday (2:03.53), with UVa's Michaela Meyer seventh (2:03.63). Both made Saturday's nine-woman final.
Tech's Lauren Berman finished third in her preliminary heat of the 1,500 meters Thursday (4:14.36), so she advanced to Saturday's 12-woman final even though she was 13th overall.
UVa's Andrenette Knight was fifth overall in the prelims of the women's 400-meter hurdles (56.88) on Thursday and advanced to Saturday's nine-woman final.
The UVa women's 4x100 relay team was 16th (44.21) in the prelims and did not advance to Saturday's nine-team final.
On a rainy Wednesday night, Virginia Tech's Diego Zarate finished seventh overall in the prelims of the men's 1,500 with a school-record time of 3:38.85. He advanced to Friday's 12-man final.
UVa's Derek Johnson finished 10th in the prelims of the 3,000-meter steeplechase (8:36.91) on Wednesday. He advanced to Friday's 12-man final. Tech's Fitsum Seyoum finished 14th (8:38.86) and did not move on.
Tech's Cole Beck (Blacksburg) finished 12th in the prelims of of the 100 meters (10.25 seconds) on Wednesday. He did not advance to Friday's nine-man final.
The Tech men's 4x400 relay team finished 19th in the prelims (3:11.41) and did not make the nine-team final.
VOLLEYBALL
ODAC honors Berry
Washington and Lee's Courtney Berry has won the Marjorie Berkley Award as the ODAC's top female scholar-athlete for the 2020-21 school year in all sports.
Hampden-Sydney offensive lineman Tyler Howerton received the Harry G. "Doc" Jopson Award as the ODAC's top male scholar-athlete.
Berry made the All-ODAC first team as a senior, when she helped W&L go 16-0. She led the ODAC in aces (31) and solo blocks (20). She ranks fourth in W&L history in career blocks (396) and hitting percentage (33.5%).
She majored in psychology and strategic communications. She had a 3.97 GPA.
Also Thursday, Berry was named to the academic all-district team for volleyball by the College Sports Information Directors of America, along with W&L's Kiera Borthwick (3.99 GPA) and Caroline Gard (3.86).
FOOTBALL
Players cited for academics
Hidden Valley graduate Tyriq Harris of Charlotte (3.65 GPA) and Galax graduate Caleb Spurlin of Appalachian State (3.62 undergraduate GPA/4.0 graduate-school GPA) have been named to the Division I academic all-district team by the College Sports Information Directors of America.
On the Division III side, W&L's Andrew Frailer (3.75), Ferrum's Jack Sheehan (3.93) and Rural Retreat graduate Cade Rouse (3.65) of Ferrum earned the honor.