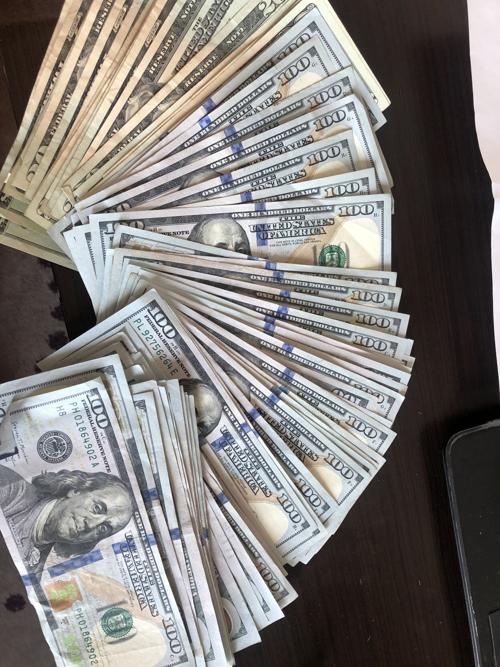 When it comes to gambling on college football, Week 2 is the new Week 1.
The proliferation of season-opening showcase games gave us a pretty tasty slate of competitive matchups to tackle last week. Now the traditional cupcake feasting begins for many teams.
Of the 14 games involving ACC squads, six have no Vegas line and three of the others have a spread of 20-plus points. Don't worry, though. It'll get better.
Week 2 ACC Lines and Notes
North Carolina A&T (no line) at Duke: Aggies are in their first season in the Big South; Devils RB Mataeo Durant rushed for 255 yards in Week 1 loss.
Illinois (+10, O/U 55) at Virginia: Illini have failed to cover spread in past four nonconference games; Nine UVa players caught a pass last week.
Pitt (-3, O/U 57) at Tennessee: Panthers had five sacks in their opener vs. UMass; Vols are 2-5 ATS in last seven matchups with ACC foes.
Kennesaw State (no line) at Georgia Tech: KSU has never faced a Power Five foe; Jackets lost as 18.5-point faves vs. Northern Illinois in Week 1.
Norfolk State (no line) at Wake Forest: Spartans gave up two punt returns for TDs in W1 loss; Deacons eye Norfolk two-step after beating ODU last week.
Middle Tennessee (+20.5, O/U 54) at Virginia Tech: Blue Raiders are 5-1 ATS in past six as underdog; Hokies 7-3 ATS in past 10 at Lane Stadium.
Rutgers (-2.5, O/U 52) at Syracuse: Scarlet Knights have covered in past five road tilts; Orange have failed to cover in past five after straight-up win.
Boston College (-37.5, O/U 58) at UMass: Eagles have covered in only two of past nine nonconference games; Minutemen 0-5 ATS in past five vs. ACC foes.
South Carolina State (no line) at Clemson: Tigers have outscored Bulldogs 238-20 in four previous meetings.
N.C. State (-2.5, O/U 55.5) at Mississippi State: First SEC trip for Wolfpack since 2008; Bulldogs had largest comeback win in school history in W1.
Eastern Kentucky (no line) at Louisville: EKU beat Western Carolina 31-28 in opener; Cardinals gave up 569 yards to Mississippi State in Week 1.
Appalachian State (+9, O/U 54.5) at Miami: Mountaineers have covered just once in past seven road games; Hurricanes 0-4 ATS in past four home games.
Georgia State (+26) at North Carolina: Panthers went 6-4 last season but looked bad in blowout loss to Army last week; UNC 0-4 ATS in past four at home.
Jacksonville State (no line) at Florida State: Gamecocks 4-1 in past four as dog of 25+ points; Seminoles ran for 264 yards vs. Notre Dame in W1.
Amac's ACC Best Bet (new feature)
Top Week 1 Overachievers
ACC: N.C. State (-19.5 over UCF) won 45-0.
Nation: Army (+2.5 against Georgia State) won 43-10.
Hokies the Heisman Wrecker?
UNC quarterback Sam Howell was +1400 on FanDuel (tied for fourth on the board) to win the Heisman trophy entering the year. After Virginia Tech's 17-10 upset on Friday night, he's now at +4000.
Alabama QB Bryce Young bolted from +900 to the +300 favorite after his sharp performance against Miami in Week 1.
Tip of the Week
Want to avoid a lot of unnecessary frustration and enjoy your betting experience more? Align your wagers with the objectives of the team you're backing.
Here's what I mean: Let's say you bet the Packers -7 against the Bears. Green Bay, leading by six with under two minutes to play, picks up a first down inside the Chicago 5-yard line.
You know what happens next. Aaron Rodgers kneels on it, running out the clock to win by six. Then you get to watch them celebrate a job well done as you hold a losing ticket.
The best way to combat this is to back underdogs on the moneyline. They want exactly what you want — to win the game — and they'll do whatever they can to accomplish it until the clock hits triple zeroes. As a bonus, these bets pay better when they win, too.
Bad officials' calls, crazy bounces and mystifying play calls will give you enough annoyances as you follow any football bet. No reason to add incongruence with the team's goals to that mix, too.
Amac's Pesky Pup of the Week (1-0 SU, 1-0 ATS)
South Carolina (+2) over East Carolina
I know Shane Beamer's Gamecocks have many miles to go to be competitive in the SEC, but what exactly have the Pirates done to be favored by 2 in this spot? Since the start of the 2015 season, ECU's been a pushover, going 21-49. I'm not going to blink in pounding the pup here.
Feedback welcome
Have a question about sports betting, something you'd like to see in TWIG or a fun/disastrous gambling story to share? Email me at aaron.mcfarling@roanoke.com or find me on Twitter at @aaronmcfarling. Good luck, all!