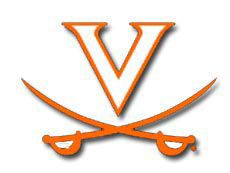 A development from earlier in the week became official Thursday with Virginia's announcement that Trey Murphy III will be joining the men's basketball team.
Murphy, a 6-foot-8 forward, averaged a team-leading 13.7 points for Rice as a sophomore this past season and will have two seasons of eligibility at UVa starting with the 2021-2022 season.
"During this process, the opportunity to join the UVa program under the guidance of coach [Tony] Bennett and his staff was something I found difficult to resist," Murphy said in a UVa release.
"Coach Bennett exhibited the same confidence and belief in me as I do myself."
Murphy, whose father played at East Carolina, went to high school at Cary (N.C.) Academy, where he averaged 24.7 points and 7.4 rebounds as a senior.
Murphy had 75 3-pointers for Rice last season, scoring in double figures in 25 of 29 games. He scored 20 or more points in six games
"Trey is a very skilled and versatile player who will join us with two years of college experience already," Bennett said in a statement distributed by the school. "We look forward to having him at UVa for the next several years."
Be the first to know
Get local news delivered to your inbox!