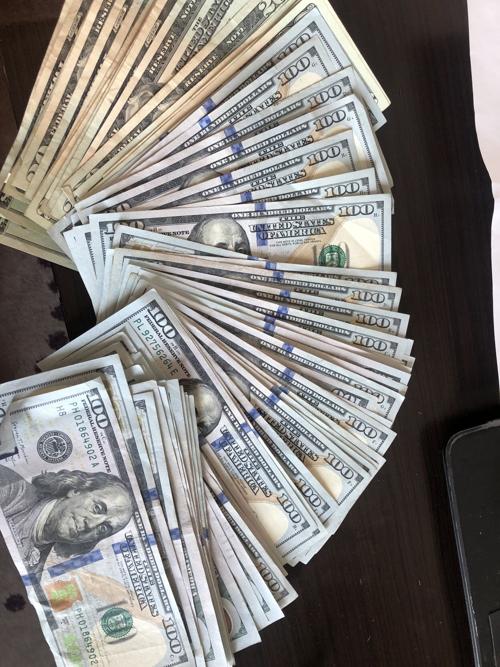 For gamblers, Week 3 of the college football season can be a dangerous place. We have enough data points to think we know the quality of teams, but trust me, we're still learning.
Southern Cal's coach has already been fired for poor performance. Iowa's ranked inside the top five. A mix of conference and nonconference games dot the landscape. Let's dig in to This Week in Gambling.
ACC lines/notes for Week 3
(AMAC'S LINE LEAN IN BOLD)
Central Florida (-7, O/U 67.5) at Louisville: Knights are 1-5 ATS in their past six road games; Cardinals are on a 7-3 coverage run at home.
Boston College (-16, O/U 57.5) at Temple: Loss of QB Phil Jurkovec clouds BC's long-term fortunes; Owls have covered in only one of past six meetings.
Albany (no line) at Syracuse: Albany's scored just 20 points in two games; Orange ranks last in ACC in passing offense (145.5 ypg).
Western Michigan (+15, O/U 58.5) at Pitt: WMU is 1-5-1 in past seven as a pup; QB Kenny Pickett needs 57 passing yards to pass Dan Marino for No. 2 in Pitt lore.
Michigan State (+6.5, O/U 56.5) at Miami: Hurricanes are 0-5 ATS in past five at home, 0-4 ATS in past four vs. Big Ten and 1-6 ATS in past seven nonconference games.
Virginia Tech (+3, O/U 50.5) at West Virginia: Hokies are 1-6 ATS in past seven road games; Mountaineers haven't lost a nonconference home game since 2011 (18-0).
Florida State (+5.5, O/U 61.5) at Wake Forest: The under has cashed in each of the past six meetings between these Atlantic Division foes.
Georgia Tech (+28.5, O/U 52) at Clemson: Jackets are 3-7 ATS in past 10 road games; Tigers are 5-0-1 in past six meetings with GT.
Northwestern (-3, O/U 50) at Duke: Wildcats are 6-2 ATS in their past eight vs. ACC; Devils are 12-5-1 ATS in past 18 as a home pup.
Virginia (+9, O/U 66.5) at North Carolina: Cavs have covered in four straight vs. UNC and seven of eight overall; Tar Heels 1-4 ATS in past five at home.
Furman (no line) at N.C. State: Paladins are 5-0-1 ATS in the past six games; Wolfpack outgained Ole Miss is both rushing and passing in Week 2 but lost.
AMac's ACC Pick of the Week (1-0 ATS)
Week 2 overachievers
ACC: Virginia (-10.5) beat Illinois 42-14
Nation (tied): Jacksonville State (+27.5) beat Florida State 20-17; Duquesne (+28.5) beat Ohio 28-26.
Vegas vs. voters
They have different jobs — voters ideally try to reward performance to date, while oddsmakers emphasize a team's power, public trust and future potential — but it can be valuable to look at discrepancies between the two when navigating the weekly betting slate.
Take Iowa. The Hawkeyes are No. 5 in the AP poll but have the same odds this week to win the national title (+7500) as unranked LSU and No. 24 Michigan, which are all tied for 12th on that list. Clemson is sixth in the poll but third in the odds (+700).
Of course, everybody agrees on Alabama. The top-ranked Tide is +200 to win it all.
TIP OF THE WEEK: PAY YOURSELF
Everybody knows that you have to set limits on what you're willing to lose in a given week, month or year. But there's a more optimistic question you need to ask yourself, too: How much do I want to win?
It's never been easier for sports bettors to move money in and out of their accounts. Unlike the dark ages (say, 2019), there are no fees, penalties or cryptocurrency obstacle courses to consider when requesting a portion of your bankroll. You needn't be hesitant to take what's yours.
Imagine you have $100 in your gambling account. Set a goal amount — for simplicity's sake, let's say $200 — at which point you vow you'll make a withdrawal of $50. Then work on getting the remaining $150 back up to $200 so you can do it all again.
Remember that much like chips in a casino, money in a gambling app isn't really money until you cash it in. And it doesn't feel like money, either, which makes it much easier to squander.
AMAC'S PESKY PUP OF THE WEEK (2-0 SU, 2-0 ATS)
Indiana (+3.5) over No. 8 Cincinnati
The Hoosiers were terrible in their season-opening loss at Iowa, but Iowa's looking pretty good. Cincinnati has been vulnerable as a road favorite (2-5 ATS in past seven), and the Hoosiers have done a good job punching above their weight class. They've covered in five of their past six as a dog and 13 of 16 against teams with winning records. They grind one out here.
FEEDBACK WELCOME
Have a question about sports betting, something you'd like to see in TWIG or a fun/disastrous gambling story to share? Email me at aaron.mcfarling@roanoke.com or find me on Twitter at @aaronmcfarling. Good luck, all!