With a little less than four minutes to go in Monday night's game against Syracuse, Virginia forward Sam Hauser had the ball on the left wing.
Nobody would have blamed him had he hoisted a shot from there. Hauser was drilling almost everything from long distance that night on his way to 21 points.
Instead, Hauser sent a bounce pass to freshman Reece Beekman, who was cutting into the teeth of the Syracuse zone. Beekman easily could have put up a high-probability floater in the lane.
He did not shoot, either.
Beekman kicked it to the right corner, where Trey Murphy III had no defender within 20 feet of him. Murphy did shoot — and got a result that matched his first name.
This UVa team is a monster. After their 81-58 dusting of the Orange, the Cavaliers have won 15 consecutive ACC games dating back to last season. They've reached the 80-point threshold in three of their past four games, all in conference play.
And one of the main reasons for that is what we saw during that late-game sequence on Monday: They're sharing the ball like crazy.
"I think everybody has the mindset like, 'You know, we might have a good shot, but if we make one more pass, it's a great shot,'" Hauser said. "Playing with unselfish guys is awesome. … Everybody kind of had their 2 cents on the game because of the way the ball moves."
Virginia is the best shooting team in the ACC when it comes to field goals, 3-pointers and free throws. On Monday, they had a season-high 23 assists on their 29 made baskets.
A half-dozen of those were lobs to Jay Huff, who threw down six dunks on his way to a career-high 21 points. But many of the others were kick-out passes to get open looks for Hauser and Murphy.
"A lot of our offense has just been moving the ball around," Huff said. "We don't over-dribble all that much. Especially against a team like Syracuse, you can't, because they collapse and have guys with long arms and can bump the ball away from you.
"We would move it into the middle of the zone and then kick it back out. I think we were really able to do that well in a way that just led to no-dribble shots, which was really big."
Virginia's defense is improving quickly, too, looking nothing like the group that got pummeled by Gonzaga the day after Christmas. Only one opponent since has shot better than 45% from the floor against UVa.
The Cavaliers stand alongside Baylor and Michigan as the only teams in the country that rank inside the top 10 in both adjusted offensive efficiency and adjusted defensive efficiency, as computed by advanced stats guru Ken Pomeroy.
In other words, they're doing just about everything right heading into Saturday's visit to Blacksburg.
"You know," Huff said, "there's still things that we can do better."
In a classy gesture, UVa officials honored retiring Roanoke Times sports writer Doug Doughty on the video board Monday night. Doughty, whose final day at the paper is Jan. 31, was covering his last Virginia home game after 47 years in the business.
Before Doughty could ask a question in the postgame video news conference, UVa coach Tony Bennett expressed his appreciation.
"Doug, I just want to tell you first off what a service you've done for the journalism industry," Bennett said. "Thanks for following us faithfully, and I've said this before, but the best compliment I can give you is, I see the way your daughter [Allison] looks at you.
"I know how proud she is of you, and I got to know her through the years, and thank you. You have a well-deserved break coming up, so your last game at JPJ, you saw a pretty good one. I'm glad we didn't disappoint."
Doug's response? Not a thank you for the kind words, although I'm sure he was touched.
Nope. He asked a question about the game.
Photos: UVa men's basketball team turns back Syracuse
210126-cdp-sports-uva-syracuse875.JPG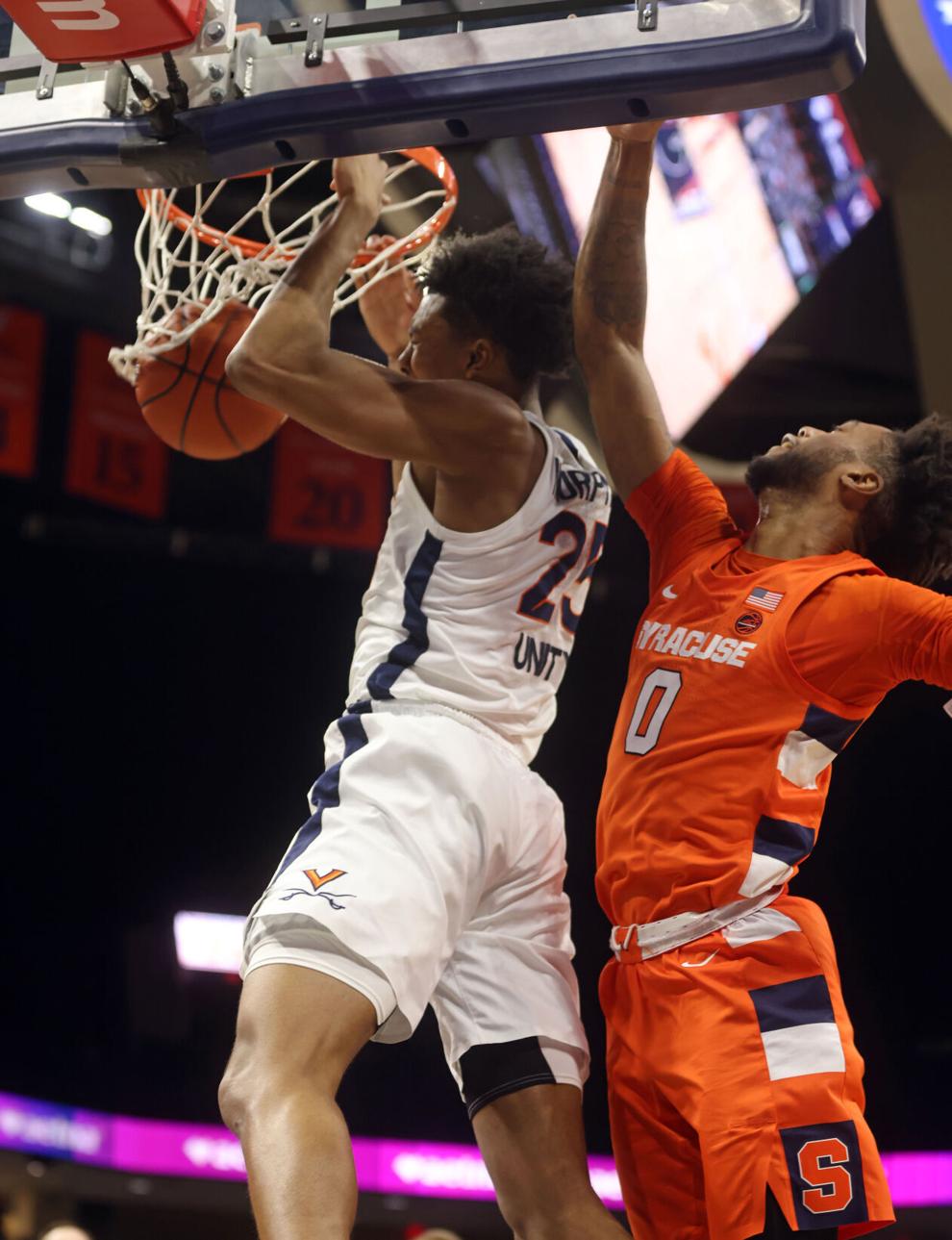 210126-cdp-sports-uva-syracuse876.JPG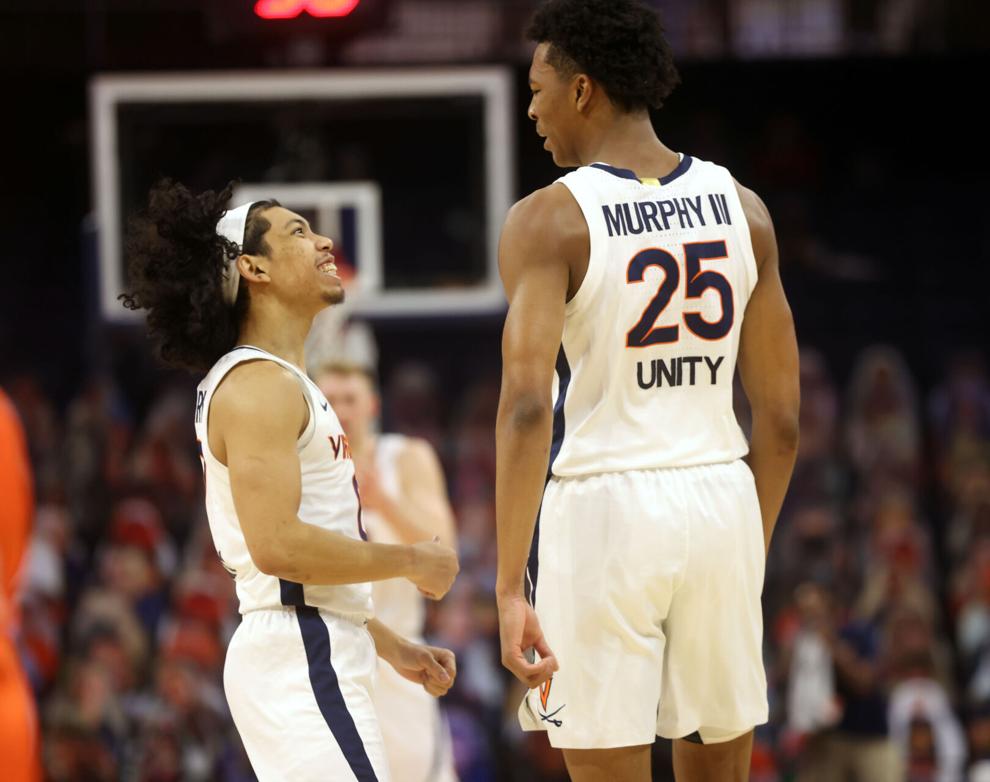 210126-cdp-sports-uva-syracuse878.JPG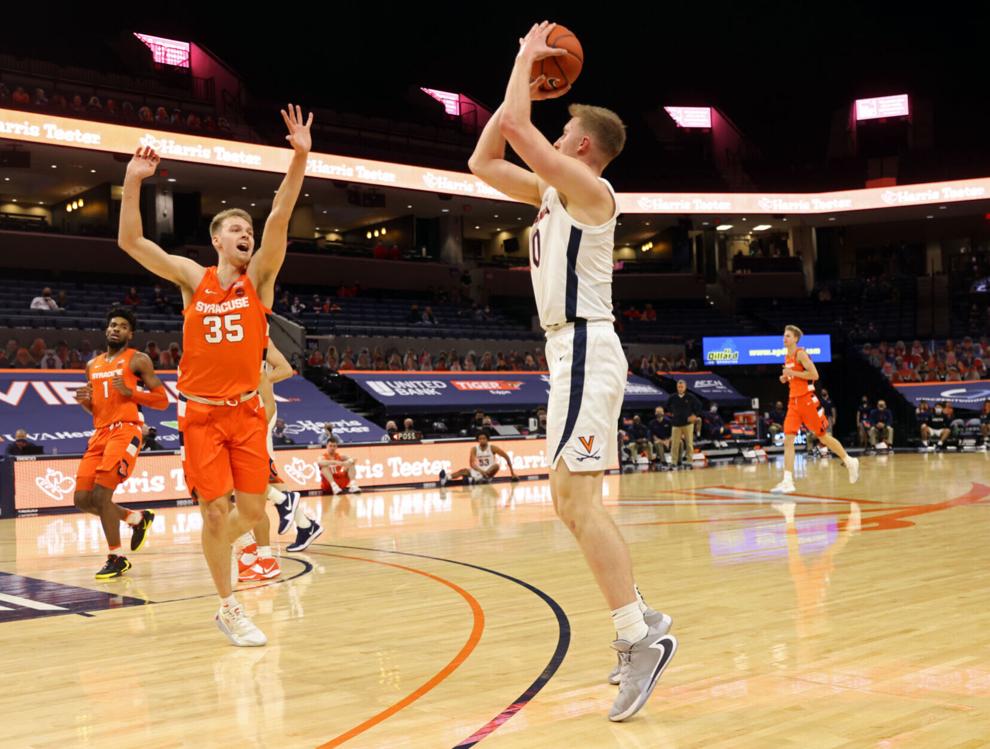 210126-cdp-sports-uva-syracuse877.JPG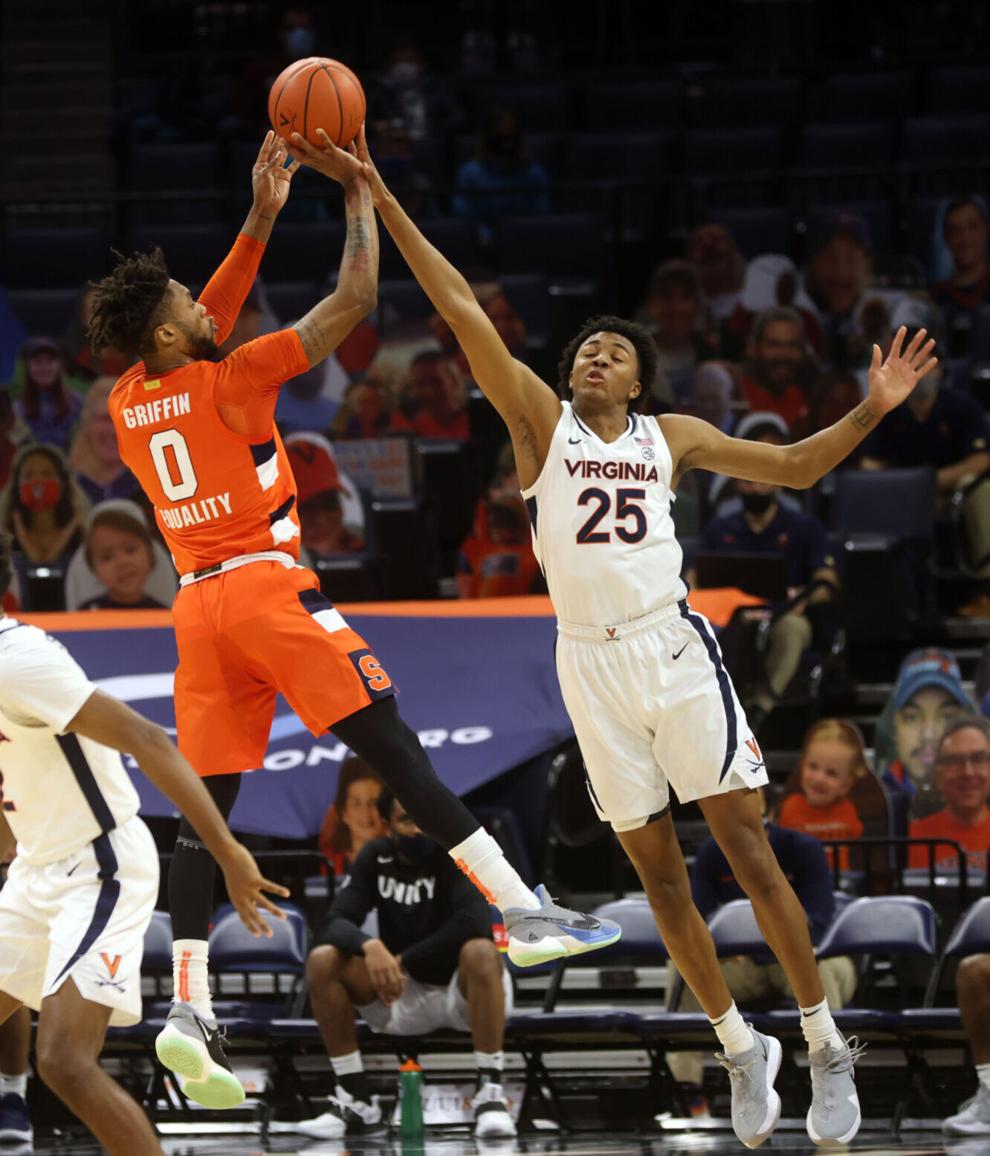 210126-cdp-sports-uva-syracuse869.JPG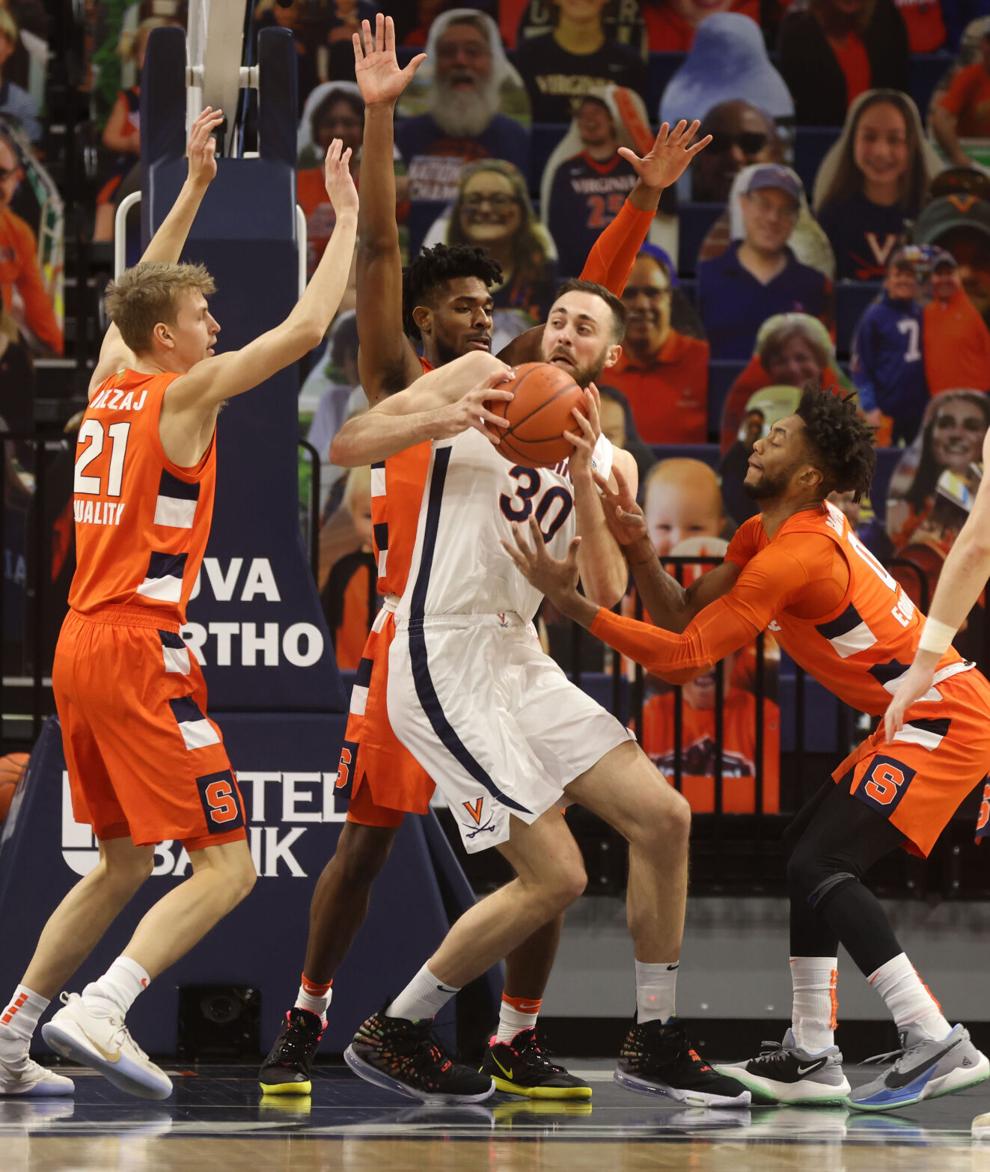 210126-cdp-sports-uva-syracuse870.JPG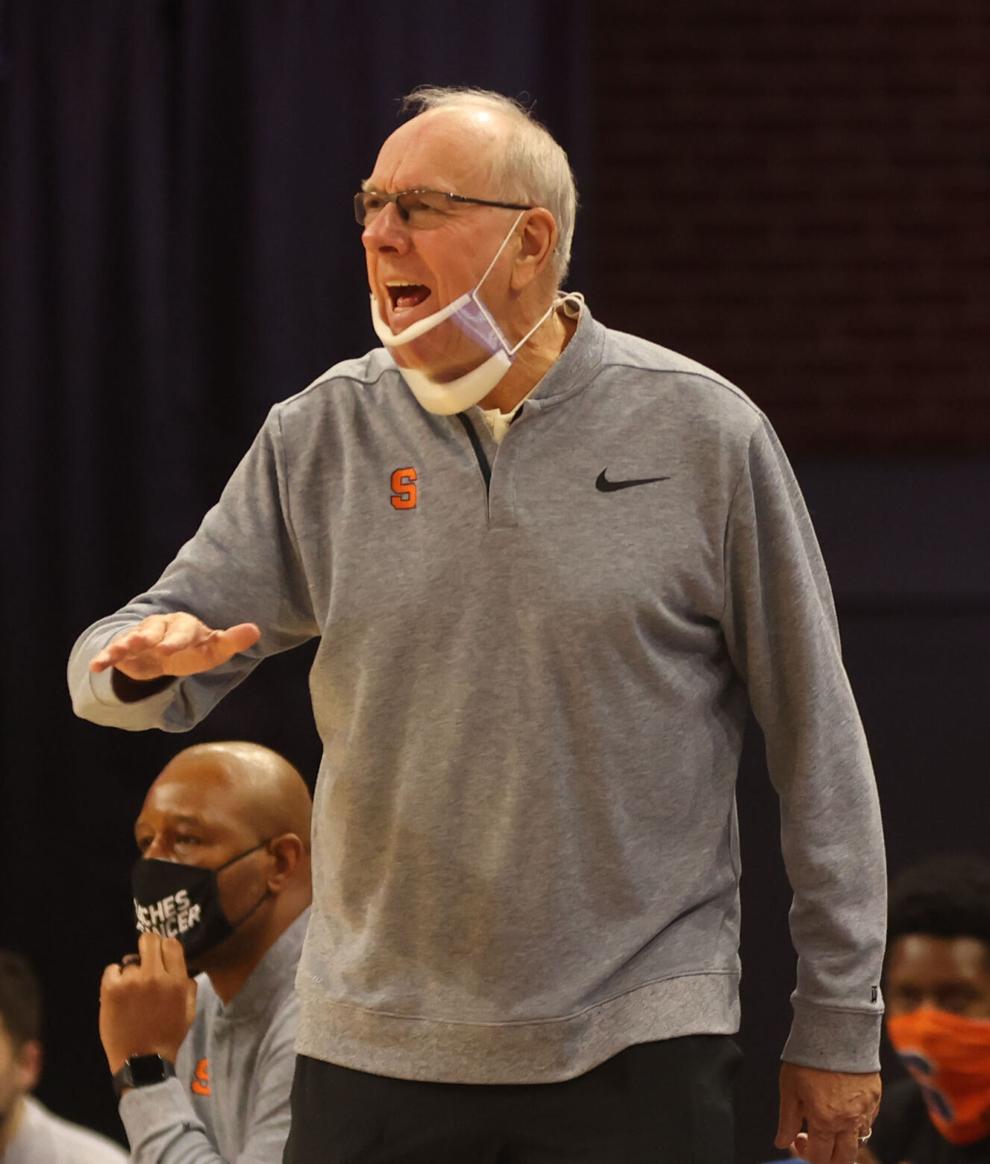 210126-cdp-sports-uva-syracuse871.JPG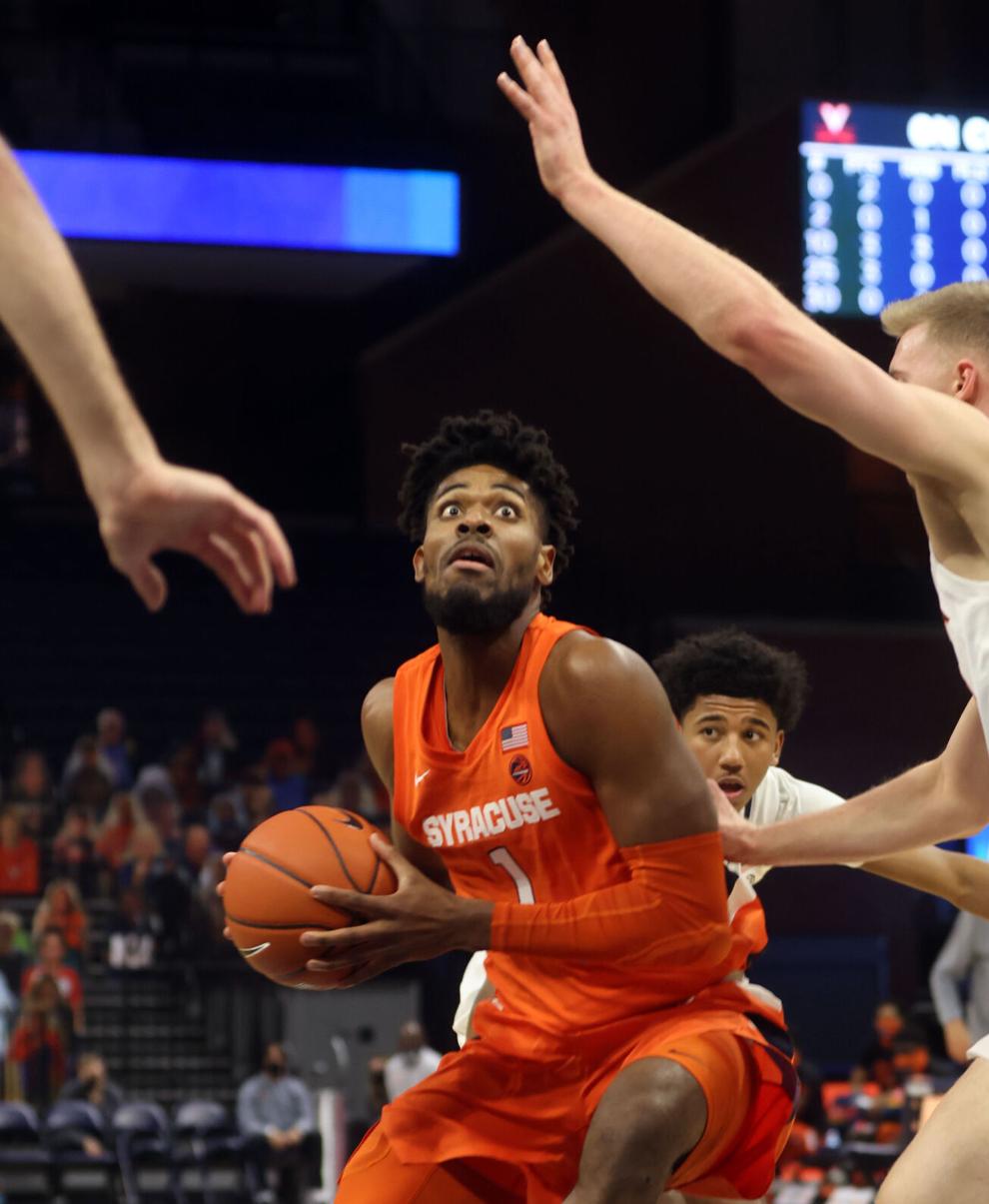 210126-cdp-sports-uva-syracuse872.JPG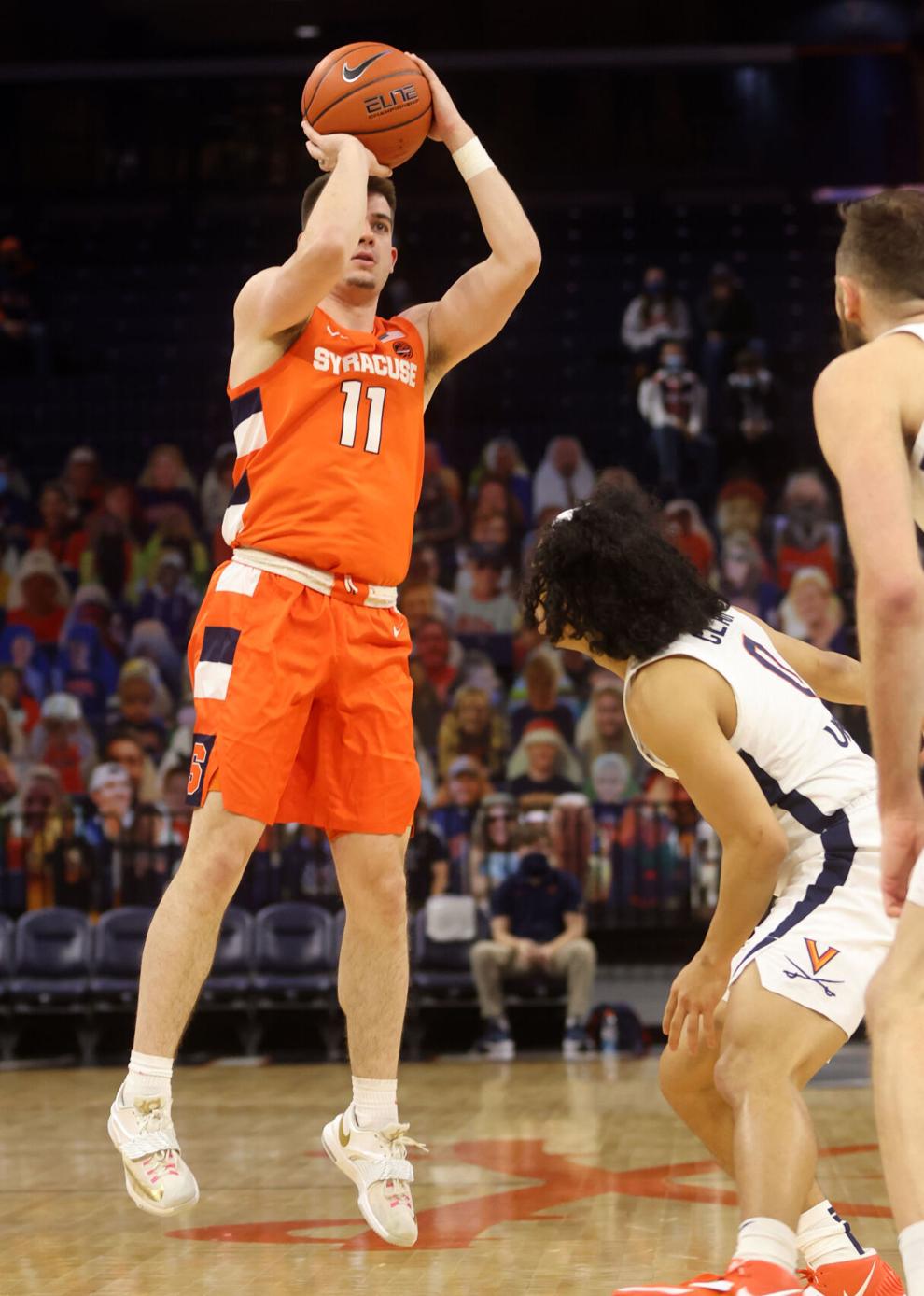 210126-cdp-sports-uva-syracuse873.JPG
210126-cdp-sports-uva-syracuse874.JPG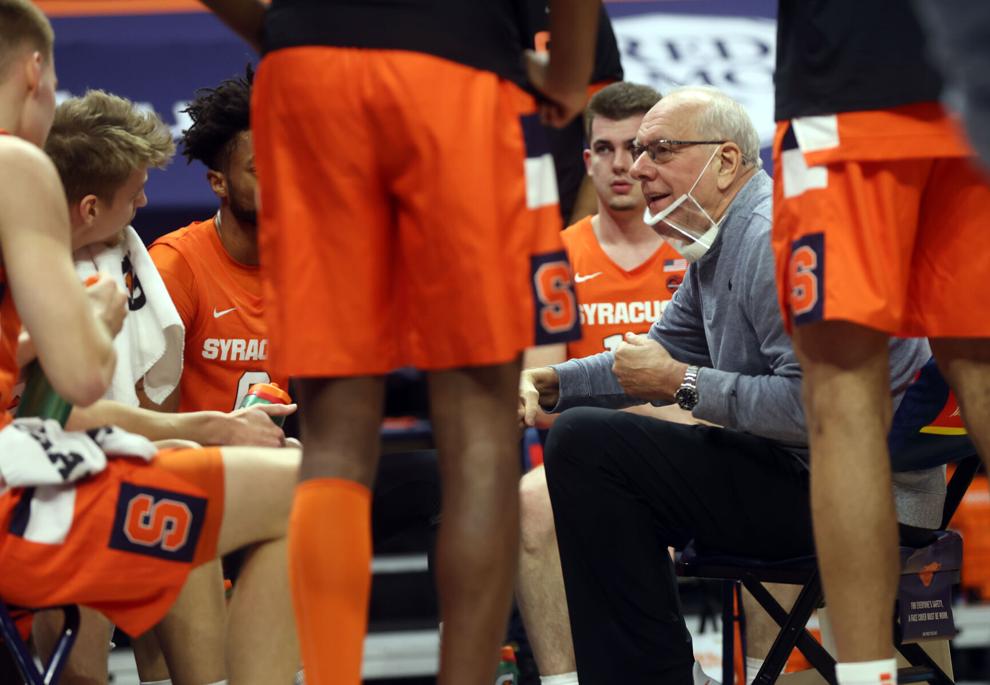 210126-cdp-sports-uva-syracuse879.JPG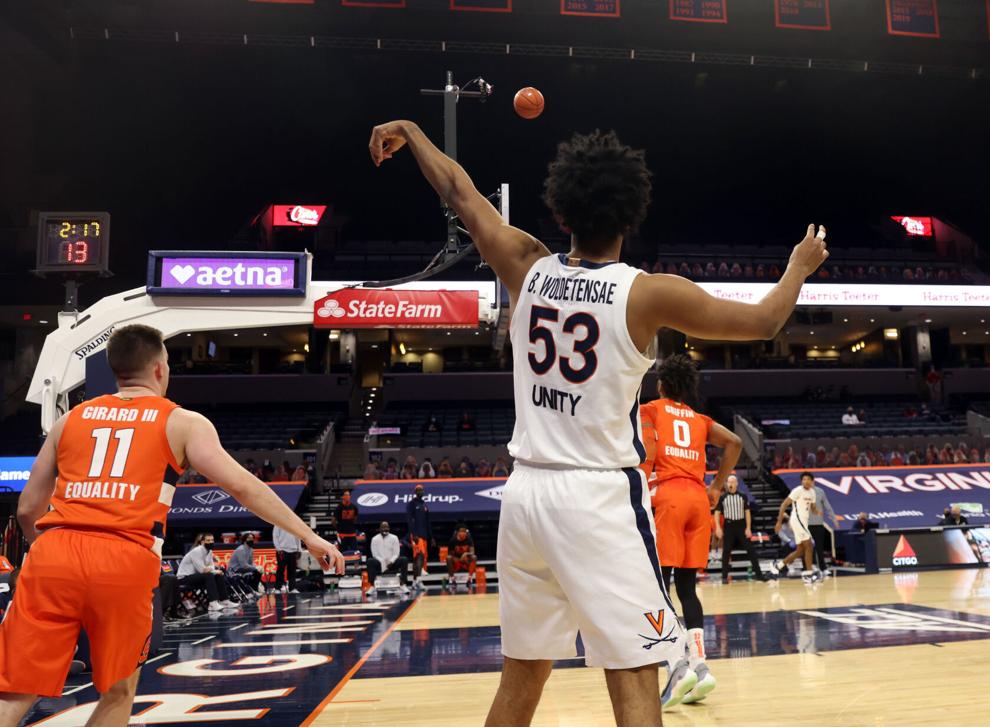 210126-cdp-sports-uva-syracuse880.JPG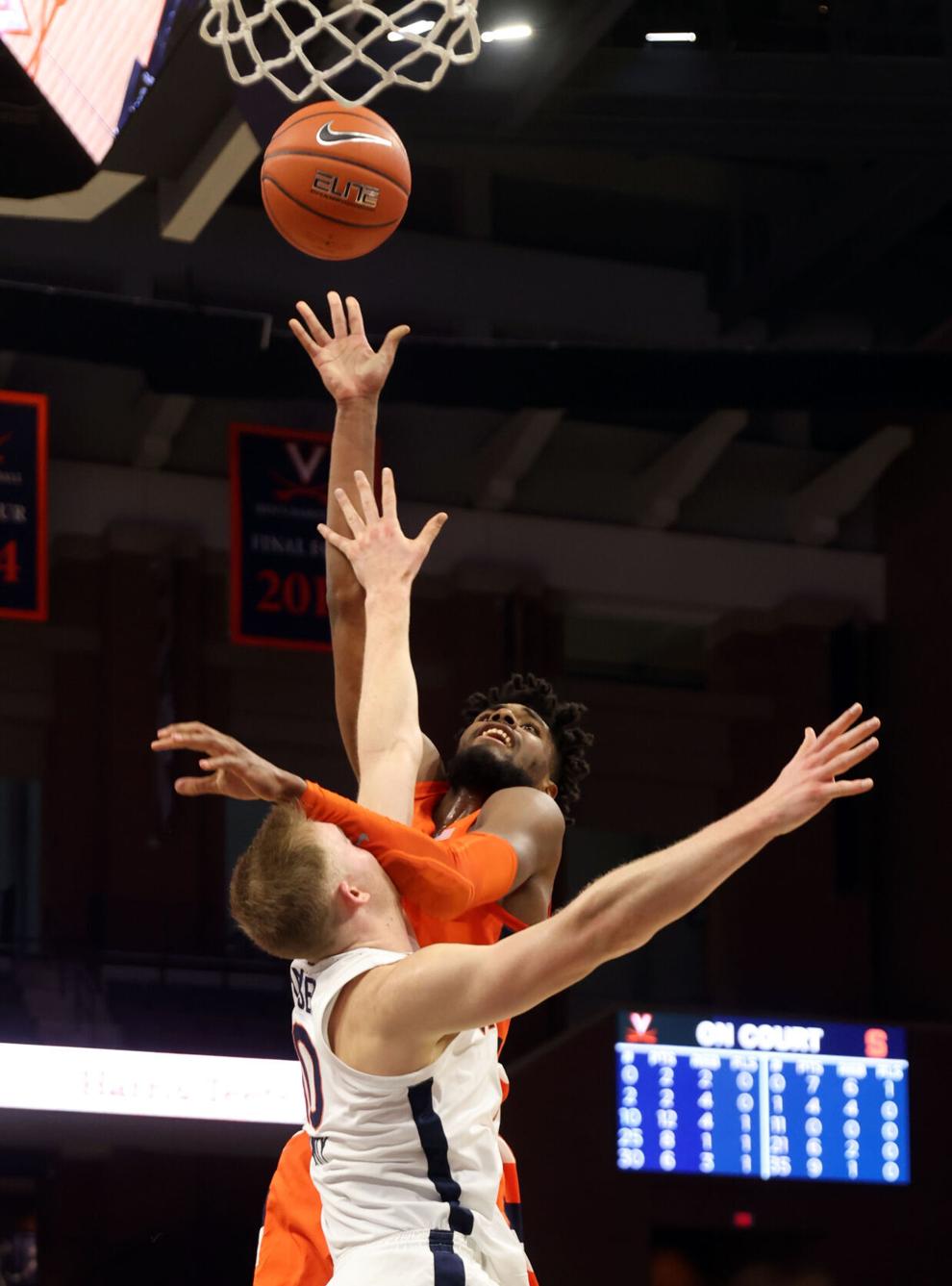 210126-cdp-sports-uva-syracuse868.JPG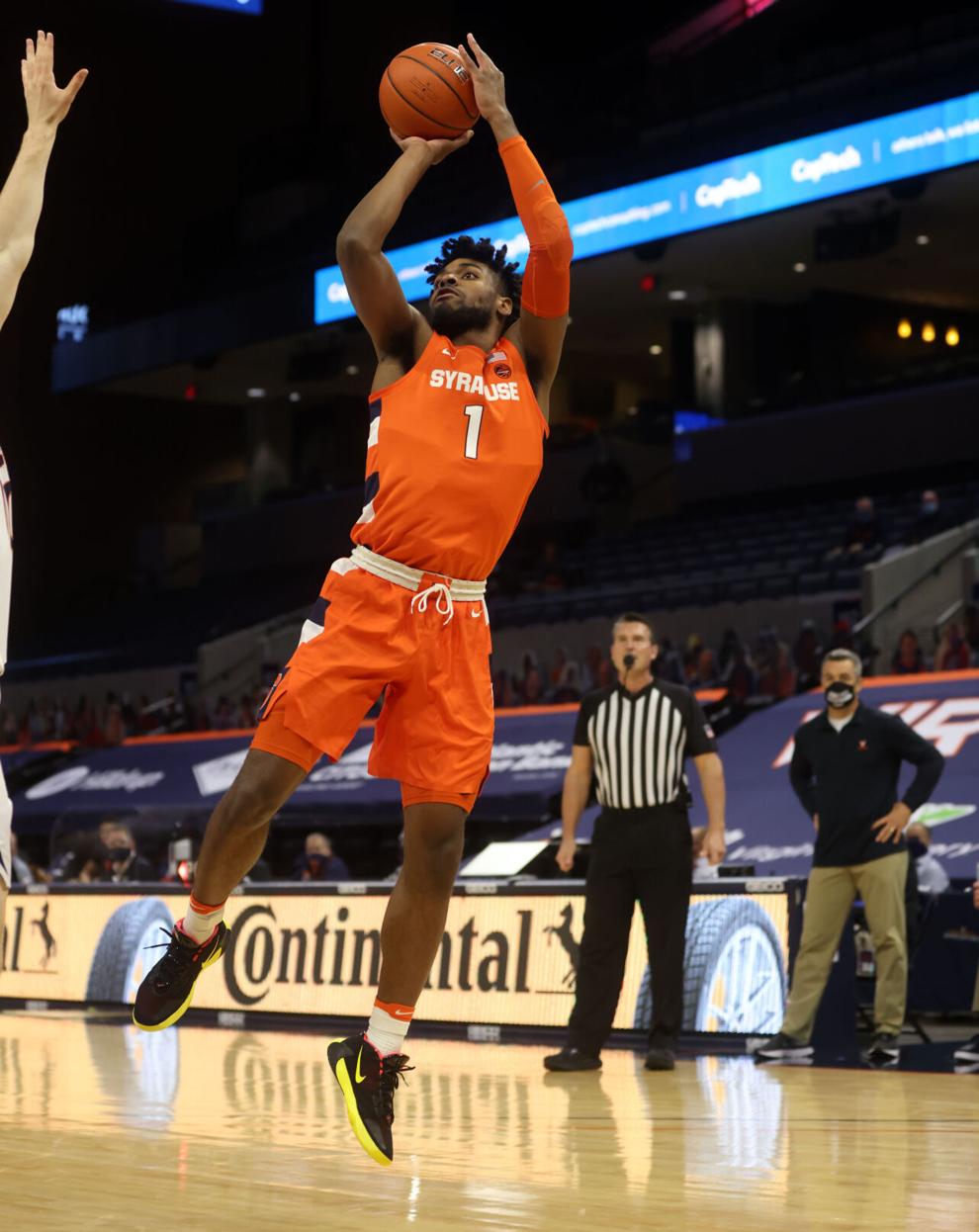 HIDE VERTICAL GALLERY ASSET TITLES