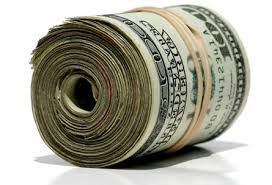 Poor, poor, Florida State backers.
Notice I didn't say "poor, poor FSU." The Seminoles neither want nor need our sympathy. What do they care if they lose by 10 to Clemson instead of losing by four? They don't.
And that's why I refuse to label this a bad beat, even though many outlets will consider it for their bad beat of the year.
Let's back up a bit and explain what happened for those who might have missed it. FSU, a 9.5-point underdog, was trailing Clemson 24-20 last Saturday with four seconds left in the game. The Seminoles had the ball at their own 33-yard line with time for one last desperation play. If you're holding a Florida State +9.5 ticket here, you're pretty much home.
And then disaster struck.
A hook-and-ladder play advanced the ball to the FSU 40, but an errant toss-back forced an FSU player to retreat and pick up the ball at the 17. Corralled, he fired the ball toward the middle of the field. The next Seminole had a defender crowding him and couldn't catch the pass.
So a Clemson defender ran over, picked up the loose ball and tumbled over the goal line for a touchdown.
Boom. Game over. Clemson wins by 10.
We gamblers are a selfish breed, but you know what? So are athletes. We need to try to meld our own selfishness with theirs, align our goals with what they want. We might bet Max Fried to strike out more than 3.5 batters in Game 6 of the World Series, and he might, but Fried doesn't care about that. All he wants is outs.
If the player or team isn't trying to do what you want, it's not a bad beat. They're bad results, certainly. Rotten luck. But not bad beats. By this definition, crazy over/under results are never bad beats, because teams don't care how many points there are in a game as long as their team has more of them.
This is why I bet moneyline underdogs. I was holding an FSU +400 ticket on Saturday. FSU wanted the same thing I did – to win the game at any cost.
I lost my bet just as surely as anyone who held an FSU +9.5 ticket. The difference? I appreciated that they tried to score at the end, no matter how unlikely. My watching experience was a tad less gruesome.
ACC lines and notes (Amac's line lean in bold)
Virginia Tech (-3, O/U 47) at Boston College: I like the fight the Hokies have shown, and this BC offense has been awful since losing QB Phil Jurkovec in September. That said, I'm a trend guy, and the trends don't like Tech. The Hokies have covered just twice in their past nine road games and once in their past five trips to Chestnut Hill. BC is 6-2 ATS in its past eight at home.
Wake Forest (+2.5, O/U 76.5) at UNC: The Deacons have covered in 7 of their past 10 conference games, and I prefer them much more as a dog than as a favorite. Be careful, though: UNC is 4-1 ATS in the past five meetings in Chapel Hill.
Pitt (-21, O/U 64) at Duke: Not sure if you can make a spread big enough for me to take the Blue Devils the rest of this season. The Panthers are 5-0 ATS in their past five as a road favorite.
Georgia Tech (+10, O/U 63.5) at Miami: The Hurricanes have covered in four of their past five games, while the Jackets haven't covered in any of their past four. Still, Miami's just 1-5 ATS in their past six as a home fave.
N.C. State (-2.5, O/U 56) at Florida State: Another "when in doubt, take the points" situation here, as the Wolfpack's covered just one of their past eight as road chalk. FSU is 2-5 ATS in its past seven as a pup.
Clemson (-4, O/U 46.5) at Louisville: Yep, that crazy finish by the Tigers was the first time they've covered a spread since the 2020 ACC championship game. Give me the Cardinals, who are 9-4 ATS in their past 13 home games.
Amac's ACC lock of the week (4-4 ATS)
Week 8 overachievers
ACC: Wake Forest (-16) beat Duke 45-7
Nation: Washington State (+16.5) beat Arizona State 34-21
Amac's Pesky Pup of the Week (4-5 ATS, 4-5 SU)
West Virginia +3 over Oklahoma State
This is mostly a gut pick, as Oklahoma State isn't exactly limping into Morgantown. The Cowboys have covered in six straight, but I think that ends here. The Mountaineers are 8-1-1 ATS in the past 10 home games and have covered in five of their past seven as an underdog. Live pup alert!