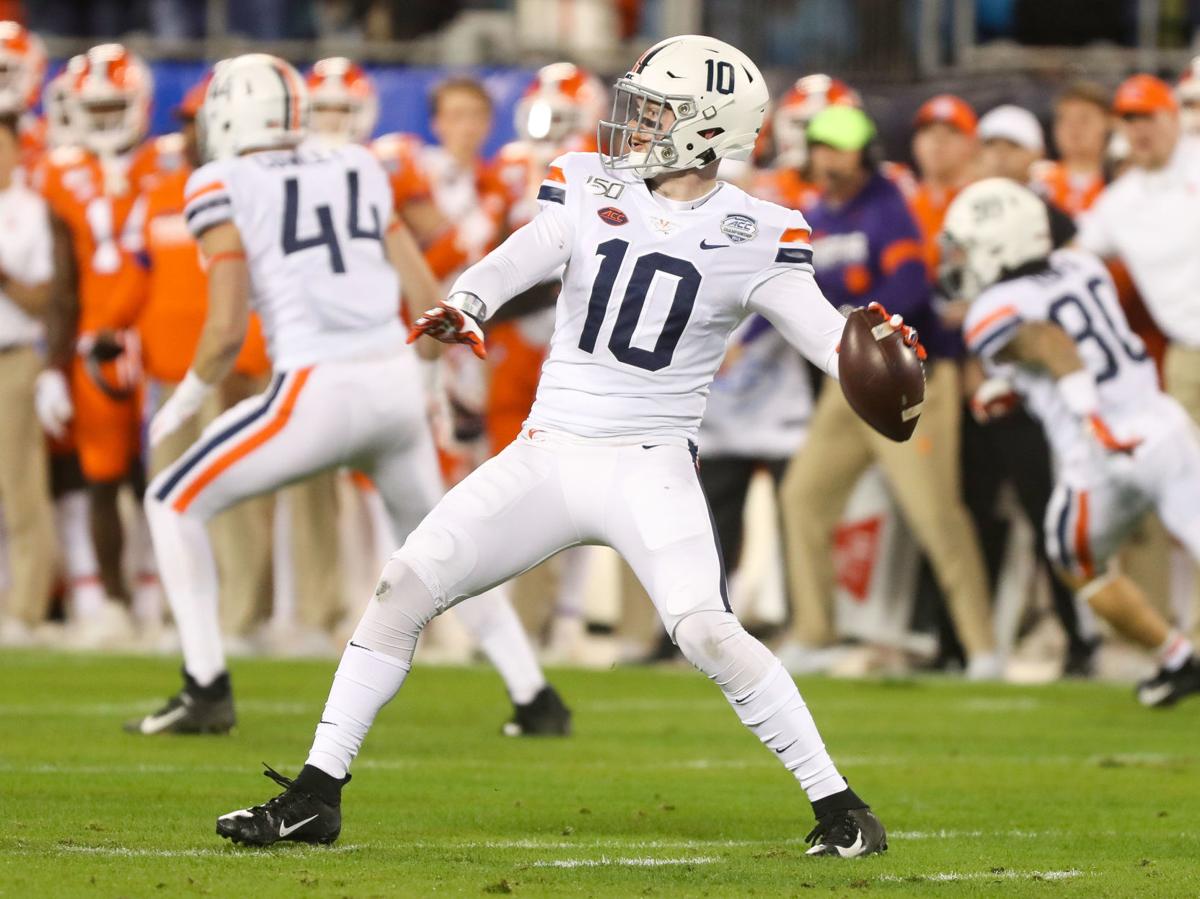 Until it was reported that Virginia had taken a spring commitment from a transfer quarterback, it had been a well-kept secret by UVa quarterbacks coach Jason Beck.
Beck clearly was involved in the recruitment of Keytaon Thompson, a former Mississippi State quarterback who was the 2016 Gatorade state player of the year in Louisiana.
"We knew we needed another guy in the [quarterback] room for competition, for depth and for the stability of the program," said Beck, whose good fortune it was to have record-setting Bryce Perkins taking snaps for the past two seasons.
The heir apparent, for now, is left-hander Brennan Armstrong, the back-up in 2019, who has three more seasons of eligibility.
Other quarterbacks in the program include winter signee Ira Armstead, who was enrolled for the second semester, and veteran Lindell Stone.
"We were really excited when Keytaon came around," Beck said Thursday on a video conference with media who cover the Cavaliers. "He's a really good fit for what we do, both in terms of quality of player and quality of person."
Beck said Thompson had great reviews from previous coaches "about his work ethic, his leadership and the type of person he is. He's a great fit for us here at Virginia and he'll give us great competition between him and Brennan."
Thompson has attempted 105 passes in his college career, including 66 as a freshman at Mississippi State in 2017. Armstrong has 25 career attempts and Stone has five.
"He'll [Thompson] be a great fit and give us great competition between him and Brennan," Beck said. "We're pretty excited about Brennan. Lindell is a perfect option for us as well because he knows the offense. He doesn't have to take many reps.
"He doesn't quite have the skills we want in that 'thorterback.' "
That's a term used by UVa head coach Bronco Mendenhall and staff when dual threat Taysom Hill played quarterback for them at Brigham Young.
The same choice of words has been used to describe Jacob Rodriguez, a 2021 Virginia quarterback recruit from Wichita Falls, Texas.
The Cavaliers would be satisfied if any of them turned into another Bryce Perkins, who passed for more than 3,000 yards and rushed for more than 1,000 yards, not counting sack yardage.
Could Thompson be another Perkins?
"There are some similarities that [are] intriguing," said Beck, noting that Perkins' predecessor as UVa's quarterback was another transfer, Kurt Benkert from East Carolina.
"You never quite know till they get here … exactly what that skill set is like. We have a good idea with Keytaon [with his] good size, athleticism and strong arm.