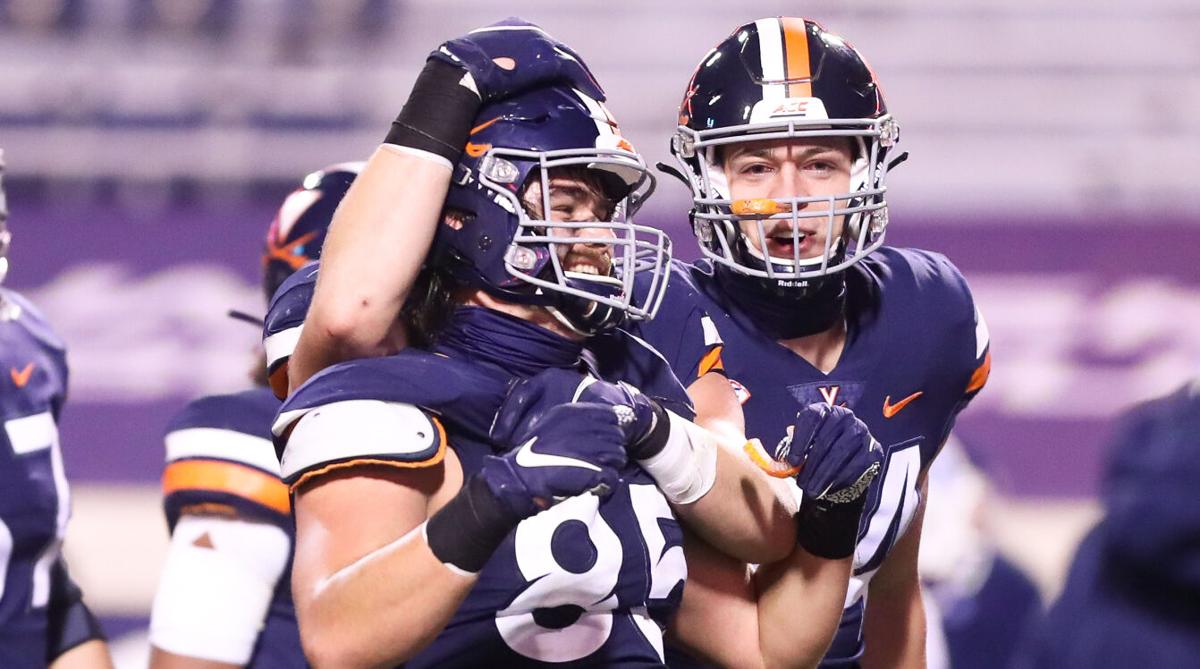 CHARLOTTESVILLE — UVa's football team is positioned to receive an invitation for a postseason bowl game, but the Cavaliers may elect to decline a bowl invitation regardless of what happens Saturday against Virginia Tech.
Head coach Bronco Mendenhall, assistant coaches and players want to weigh their options, knowing the sacrifice needed to play future games during the pandemic.
"Everyone in college football has been on their campuses for a long time, and if you think now about not just this game or the games that are coming up for these teams, postseason announcements won't come until the 20th," Mendenhall said. "Games will happen after that, so players potentially have a chance to be on Grounds without school, without other students and away from their families for Christmas to avoid the quarantine when you have to come back."
Essentially, if UVa (5-4, 4-4 ACC) wants to play a bowl game in late December, the Cavaliers need to be in Charlottesville to practice and follow strict COVID-19 protocols, including frequent testing. Playing in a bowl game could potentially keep the players from visiting family between Saturday and the date of the bowl game.
Mendenhall wants to make sure he puts his team in a position where the sacrifice of playing is worth the reward.
UVa's head coach already had balked at playing an ACC game Dec. 19, deeming it unnecessary for the program. The Cavaliers potentially could have rescheduled the postponed game against Florida State for then.
Instead, UVa ends its regular season with Virginia Tech and Florida State added Wake Forest on Dec. 19.
"We were actually asked by the ACC to play on the 19th and said no," Mendenhall said. "I don't think it added value to our program or the team we would have been playing in whatever schedule changes we were asked to do. I'm mindful of our program, our players and doing the very best I can for them and having Boston College at home and then Virginia Tech on the road as the last two regular-season games, that's the appropriate finish for our team."
When opting not to play on Dec. 19, Mendenhall's focus was on the mental health of his players. They've done well to be ready to play every game this fall, keeping COVID-19 case counts low despite three opponents struggling with the virus and needing to postpone games.
"A lot of times, it's more than inventory, it's more just than TV, and sometimes coaches and administrations have to speak up and look after the well-being of student-athletes who have been here, I think this is 23 weeks straight after a 17-week break of not seeing their coaches, so it's been long," Mendenhall said.
After a long season and increased social distancing practices never needed in previous seasons, some Cavaliers are ready for a break.
"I would not mind spending Christmas with my family," Virginia safety Joey Blount said.
When making the decision about possibly competing in a bowl game, the team needs to weigh the enjoyment of playing one final time this season with the desire to spend the holidays with family members.
Blount clarified that he doesn't speak for everyone on the team and others may feel differently about competing in the postseason, especially given UVa's annual goal of making a bowl game.
"I would think a bowl game, it's a high honor to take," Blount added.
For the senior, however, he's more inclined to spend the holidays at home instead of preparing for a final football game.
"Me being home for the holidays is definitely something I'm leaning more toward," Blount said.