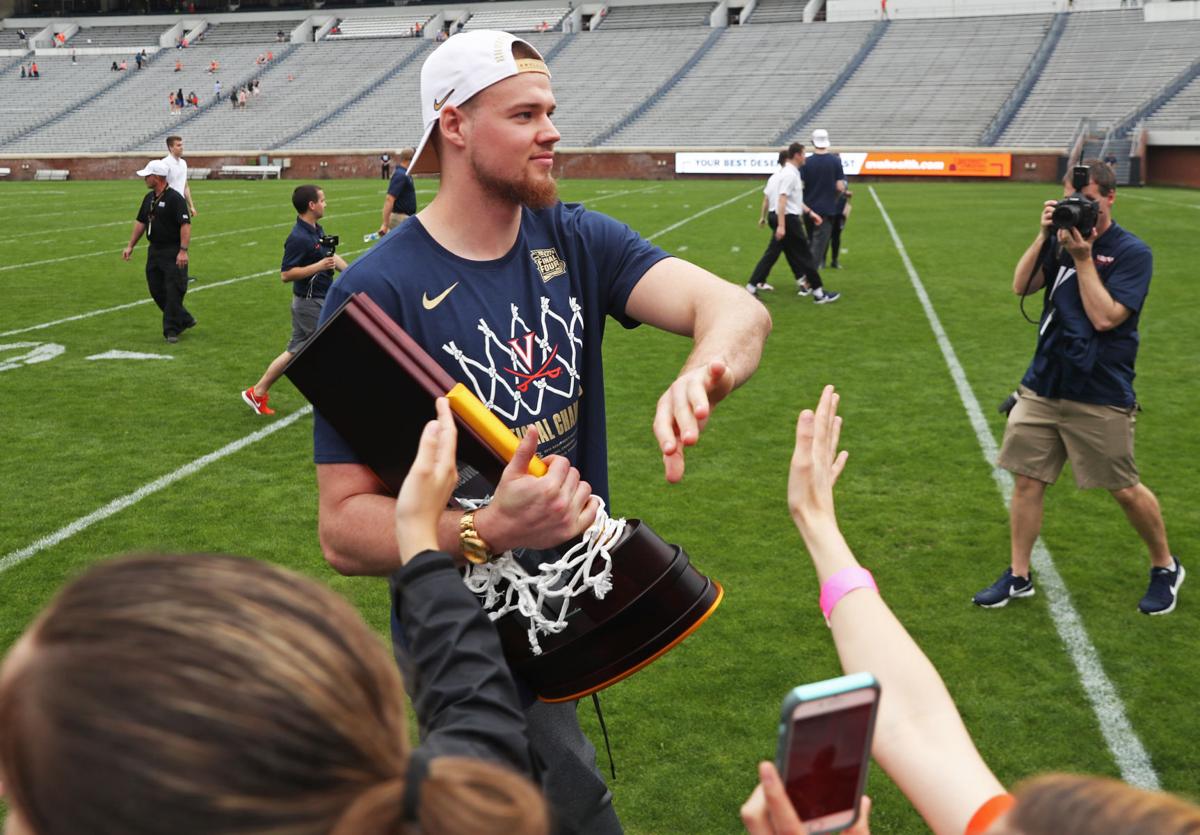 Two years after winning the NCAA championship with a postman from New Zealand, the Virginia men's basketball team is pursuing another Kiwi connection.
The Cavaliers are among the finalists for Taine Murray, a 6-foot-5 wing from Auckland, New Zealand, who has said that he will announce his decision Sunday at 2:30 a.m. Eastern time.
Maryland and Stanford are the other teams in the running for Murray, who will play for the New Zealand Breakers professional club this coming season but not receive a salary, thereby keeping his amateur standing.
Virginia coach Tony Bennett has contacts in the South Pacific from his three seasons as a player for the North Harbour Vikings.
Bennett later coached the Vikings, who later became the Kings.
"It is amazing to be recruited by such a high-level coach in Coach Bennett," Murray was quoted by 247Sports in August.
One of Bennett's top players in New Zealand was Kirk Penney, who later enrolled at the University of Wisconsin, where he played for Dick Bennett, Tony's father.
Penney was a two-time Olympian for New Zealand and a two-time All-Big Ten selection for Wisconsin.
When the Cavaliers signed the 7-foot Jack Salt in the fall of 2013, Bennett noted that he had consulted Penney, who was coaching in Turkey at the time.
Maryland also has something of a connection with Murray in that his current coach, Kevin Braswell, a former Georgetown player, has connections on the Maryland staff.
Murray has indicated that he does not plan to enroll at midyear, which would be fine with UVa, which currently is at the 13 scholarship limit for the 2020-21 season.
Sam Hauser, Jay Huff and Tomas Woldtensae will be entering their final seasons of eligibility, leaving three spots for Virginia, which this week was listed as one of three finalists for Trevor Keels, a 6-4 point guard from Paul VI in Fairfax who also had Duke and Villanova on his list.
In recent days, Bennett and his staff also have welcomed Trey Kaufman, a 6-8 power forward from Sellersburg, Indiana, who was last year's Gatorade player of the year in Indiana, an honor once awarded to former UVa standout Kyle Guy.
Kaufman, included a stop at North Carolina during his trip to Charlottesville, and has Purdue and Indiana State on his list of finalists.
Inside the Hall, a service devoted to Indiana University athletics, said Virginia's staff told Kaufman that he was comparable to De'Andre Hunter, a first-round NBA off the Cavaliers national championship team.
"They say they see a lot of him in me," Kaufman was quoted. "Obviously, you don't want to put a box over yourself, but at the same time [it's] a player that similar to you and is developed and got to the next level."
Be the first to know
Get local news delivered to your inbox!