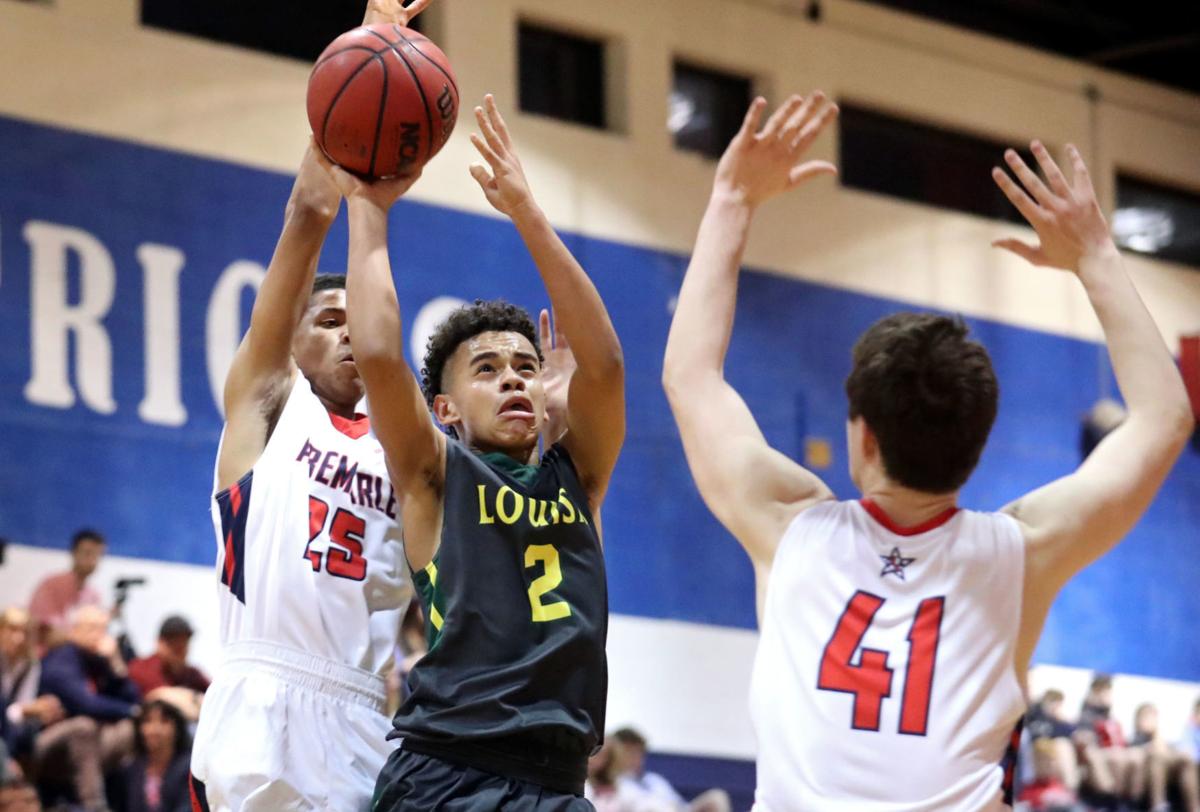 History would suggest that Virginia men's basketball walk-on candidate Malachi Poindexter isn't going to turn the program around, not that the Cavaliers aren't already pointed in the right direction.
However, he comes well-recommended by his coach at St. Anne's-Belfield, former UVa walk-on Damin Altizer, who also operates DR1VEN Training, a Charlottesville-based basketball player development program.
"He came to us last year; he previously had been at Louisa [County]," Altizer said. "Unfortunately, he had battled injuries throughout his whole career. I don't think in his entire four-year career, he played a whole high school season.
"He's very talented. When he was younger, he had quite a few Division I schools that had started to show a little bit of interest but battling the injuries kind of held him back a little bit.
"He came to the realization that Division III was the route he was going to go. He had a Division I offer last summer from Manhattan but that fell through."
Poindexter's decision came down to UVa and Division III Christopher Newport. Ultimately, he accepted a preferred walk-on spot from Cavaliers' head coach Tony Bennett.
Assistant head coach Jason Williford has a son who plays basketball at STAB and had the most familiarity with Poindexter, who is listed at 6 foot 2.
"The big thing with Malachi, throughout the whole recruiting process, was 'you're making a 40-year decision, not just a four-year decision,'" Altizer said.
"He did a good job of maintaining perspective."
Altizer had taken a similar route, accepting a walk-on spot at UVa after a prolific career at Bath County.
"It's not like he's going to play a lot, but he has the maturity and self-awareness to know the opportunities there will be pretty significant," Altizer said.
He has been working with Poindexter in some fashion since the guard was a freshman at Louisa County.
"Just when he came to play at STAB was when I got to know him pretty well," said Altizer, who refers to Poindexter as "Mal."
"He's always had the innate ability to score the basketball, but in the last two years, he's really developed his ability to share it, set guys up and then, most importantly, his ability to defend."
In that respect, he's headed to the right place.
"I don't think, going to UVa, that he's reached his ceiling," Altizer continued. "He's finally healthy and is able to do some things that people haven't seen yet."
Be the first to know
Get local news delivered to your inbox!