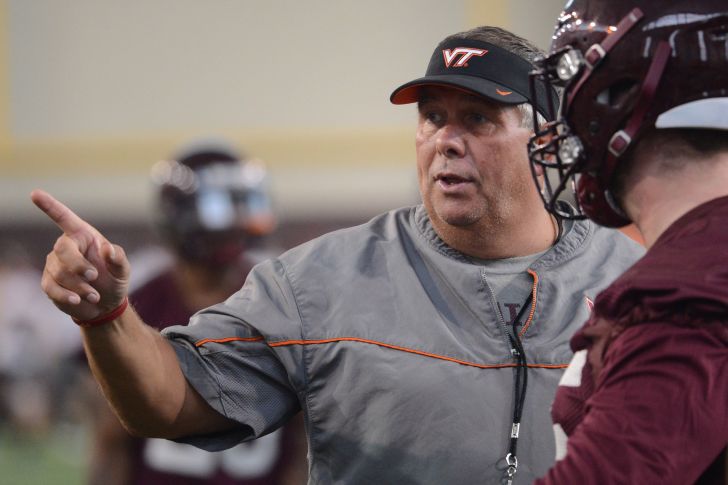 North Carolina State coach Dave Doeren announced Charley Wiles as the team's new defensive line coach on Thursday. 
Doeren previously added former Tech defensive backs coach Brian Mitchell to his staff at the end of December. 
Wiles and Mitchell weren't retained by coach Justin Fuente for the 2020 season. Wiles replaces NC State's former defensive line coach Kevin Patrick, who took a position with Florida Atlantic, and Mitchell replaces George Barlow. 
"I'm very excited to bring Charley to our staff," Doeren said in a release. "He's a highly-decorated and respected coach – not only in our region and conference, but in our profession. I look forward to having his personality around our guys and I know that he will bring an extremely positive attitude, a great work ethic, and a wealth of knowledge when it comes to developing and coaching defensive linemen.
Doeren also cited Wiles "incredible" history of success on the recruiting trail in North Carolina. 
Wiles had coached Tech's defensive line since 1996. The Murray State alum got his start in coaching as a Hokies graduate assistant for Beamer in 1987.
Retired Tech defensive coordinator Bud Foster, who helped recruit Wiles to Murray State, credited Wiles for helping establish the team's lunch pail defense. Tech has the most sacks (893) out of any team in the country during their time together. 
"I can't wait to get to work, get to know our defensive line and become a part of Wolfpack Nation," said Wiles. "Andi and I are excited about living in the Raleigh area and to be a part of what is happening at NC State. Coach Doeren has been great through this whole process and I look forward to working with him, Coach [Tony] Gibson and the rest of the defensive staff."
While Foster announced his plans to step down before the 2019 season, Wiles always envisioned his coaching career continuing. He told reporters during the season he hoped to coach at least a few more years. 
Mike Niziolek is the Virginia Tech football beat writer for The Roanoke Times. Follow him on Facebook and Twitter.
Be the first to know
Get local news delivered to your inbox!